3 Easy Steps for Successful Legacy Course Conversion
Flash has phased out, and that makes it the ideal time to convert from Flash to HTML5. However, the process of moving the learning content can seem daunting. Read this post for 3 easy steps to ensure a smooth conversion.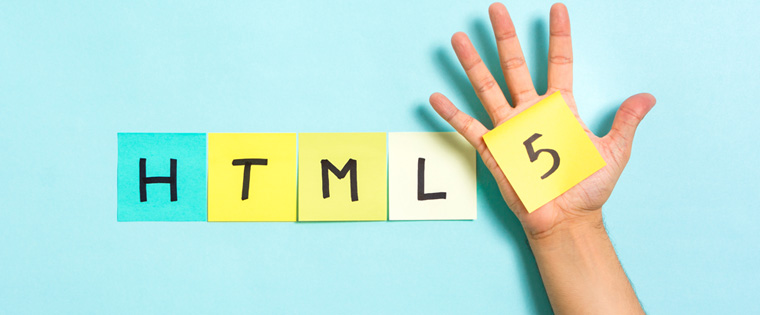 Flash has phased out, and that makes this the ideal time to convert from Flash-based learning to HTML5. HTML5 is the future of web browsing. It is used to structure and present content of the Internet. It is revolutionizing the way one surfs the Internet. With Flash there are plugins that are to be installed to work efficiently. You do not have that problem with HTML5.
However, the process of moving learning content can seem daunting. L&D teams are always trying to modernize their training programs. However, converting legacy content to contemporary training programs is a challenge for the L&D professionals. Apart from the benefit of making eLearning available on multiple devices, the best part of converting legacy courses is the modernized learner experience provided to learners.
Many leading browsers have also phased out Flash, and Adobe announced that Flash will be dropped completely by 2020. In this dire situation, training departments are left with no choice but to convert Flash courses to HTML5. To future-proof learning content and make it accessible to learners, here are a few ideas for taking the big step from Flash to HTML5.
1. Catalogue your Content
Before you jump onto the bandwagon of course conversion, carry out a detailed analysis of your current content, record the type and size of the files that are to be converted. Check if the original source files can be can be accessed in the xml format. If it can be accessed in that format, it will save you time, effort, and costs in the dynamic creation of the training program. When original files are in the xml format, you can access the images and graphics, thereby minimizing the cost of recreating or reworking existing content.
Create a content matrix so that it can provide a foundation for your course conversion. It will help you review all the information about your content, which will further help map your new HTML5 set-up. When put in a structure, it will help you segregate the content into segments, depending on whether the content can be directly migrated, or needs restructuring or updates. When you catalogue your existing content, it will give you the chance to evaluate the content. You can analyze existing modules and understand which section is more likely to have the most impact on learners, and which section needs to be refreshed or removed.
2. Choose your Authoring Tool Wisely
Switching from Flash to HTML5 eLearning courses is a big decision. Another equally critical decision is choosing the right authoring tool. The decision could be based on various factors. One of the major aspect to be considered is the kind of devices and browsers learners use to access the courses. This is precisely why it's critical to carry out an analysis of the kinds of browsers used and the preferences of learners. If your learners access courses from mobile phones, you need to choose authoring tools such as Adobe Captivate, Articulate Storyline, etc., that provide a responsive output.
Therefore, regardless of the device, the course would look great on any screen size. Also, consider the creation and updation of courses. You would also have to consider the cost of the authoring tools. Before you dive in, ensure compatibility between the converted course and the LMS.
3. Test on a Wide Range of Devices
When you have picked the best tool for your conversion, you can begin to plan how the design of your content will look in your revived learning, and the process of testing your conversion can start. Do thorough testing on a basic course at first, and attempt to include as wide a range of end users as you can. One method for doing this can be to center around the gadgets learners will utilize and target them during testing. By including learners, you can win buy-in at all levels of your company, since individuals will see the incentive in transforming old content to a substantially more valuable asset.
Flexibility is perhaps the most vital part of effectively converting content from Flash to HTML5. Your necessities will unavoidably change throughout the years, so you ought to have the capacity to effortlessly rollout changes to your layouts and revive your designs at whatever point you require. You ought to have the capacity to convincingly exhibit the business advantages of changing from Flash to HTML5. Though migrating courses is the norm of the day, there is a certain amount of work that is to be done while modernizing your legacy courses. Migrating from Flash to HTML5 is the ideal opportunity to scope your current eLearning program, shake up your training, paving the way for the future success of your organization.
HTML5 certainly has an edge over Flash. That's precisely why most organizations are moving toward legacy course conversion. However, don't be overwhelmed with the options in front of you. Talk to experts and make the wise decision.
Happy Reading!