Flash to HTML5 Conversion: 4 Ways to Future-proof Online Training
Flash to HTML5 conversion is crucial before this year ends. Read this blog on the benefits of Flash to HTML5 conversion for eLearning during COVID-19.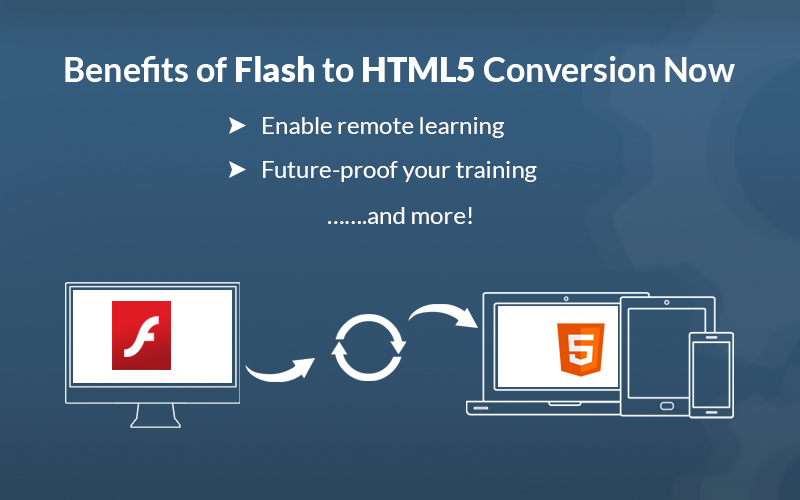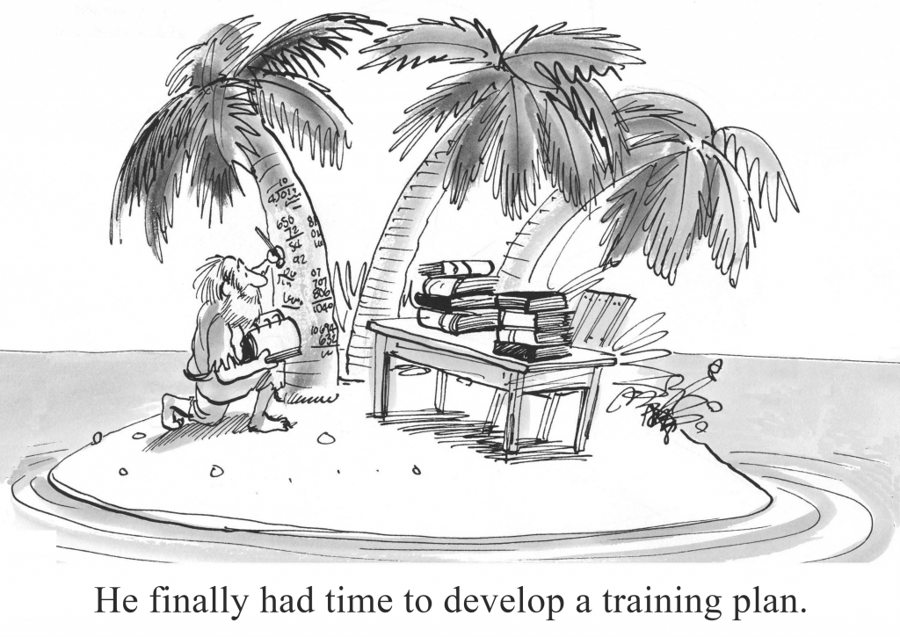 If there is one lesson that we all can learn from this coronavirus pandemic and global lockdown, it's that we cannot take our training plans for granted. You could have saved yourself a lot of hassle now if you had already migrated all your classroom training to virtual training. This underlines the fact that it is vitally important to future-proof your corporate training to reach your organizational goals. This means, your next order of business should be Flash to HTML5 conversion.
But why now?
That's a valid question. After all, most organizations are now focusing more on migrating their classroom to virtual training. But what about existing online training? Will these courses be usable in the future?
4 Benefits of Flash to HTML5 Conversion During COVID-19
Enable remote learning
Save cost and time on recreation
Offer easy learning solutions
Future-proof your training
You see, if your existing online courses were developed in Flash or have Flash-based components, you can expect another training disruption shortly. And with only a few months till the end of 2020, when Flash exits the digital learning stage, there will be no comebacks. If you don't grab the opportunity right now, you'll end up wasting all your Flash-based legacy courses and your training initiatives will take a huge hit.
Besides, Flash to HTML5 conversion has its own advantages.
Flash to HTML5 Conversion: A Step to Future-proof eLearning
1. Enable Remote Learning
Until a few short weeks ago, remote learning was only an option, not an absolute necessity! But this global lockdown has made remote learning the only viable training strategy, at least for the present. Right now, most of your employees are working (and learning) from home. Some of them may be using their own devices to do so.
This means that whatever training you want them to access, should be compatible across devices and browsers. And if you've been using Flash-based eLearning courses to deliver training, you might already know what that means!
Flash-based eLearning courses are not mobile-friendly. They drain the battery of the device faster, can't adjust to different screen sizes, and are also incompatible with them. Moreover, Flash-based eLearning courses also need to be configured differently for different browsers.
They can be configured for commonly used browsers like Internet Explorer, Google Chrome, and Mozilla Firefox, but if your learners are using less-known browsers like Opera, Brave, or SeaMonkey, they will have a lot of issues accessing the courses. However, considering the chaos in workplace operations due to COVID-19, spending additional time on configuring Flash-based courses for different browsers – which won't run on browsers by the end of 2020 anyway – makes no sense.
To sum up, Flash-based eLearning courses are not the best solution for efficient remote learning; on the contrary, HTML5 courses are! They are mobile-friendly and can be easily made responsive across devices and screen-orientations. HTML5 courses are also compatible across browsers without the need for any special configuration.
Flash to HTML conversion is what you should bet on to enable efficient remote learning for learners.
2. Save Cost and Time on Recreation
The cost implications of the COVID-19 outbreak and the global lockdown are too great to quantify. According to a report by Bloomberg, this could cost the global economy a whopping $2.7 trillion! And as usual, the first ones to have their budgets cut will be L&D. So, you'll have to make some hard decisions to keep your corporate training initiatives afloat and save on training development cost and effort. This is where Flash to HTML5 conversion for eLearning comes in – giving you the perfect opportunity to do so.
How?
There are different strategies for Flash to HTML5 conversion in eLearning. You can build courses reusing media assets from legacy Flash courses, or replicate Flash-like interactivities with the help of the latest authoring tools. This will save a lot of time and effort that would otherwise have been spent on recreating courses from scratch.
When Flash stops functioning at the end of this year, your legacy courses will all become obsolete. In such a case, you'll have to spend a lot to design and develop new courses all over. Isn't it wiser to go for Flash to HTML5 conversion and save cost and time while you still have the chance?
3. Offer Easy Learning Solutions
Right now, most of us are traipsing on the blurred edges of work and personal lives. Long working hours and irregular schedules are among the most common complaints from employees working from home. Amidst all this chaos, it is often impossible for learners to dedicate separate time for training and regular job responsibilities and adhere to a fixed timeline.
That's true. But how will Flash to HTML5 conversion for eLearning fix it?
Well, think about it. You have a repository of legacy courses – most of them too outdated to be of any use and all of them becoming obsolete by the end of the year. But if you convert your Flash-based legacy courses to HTML5 incorporating updated content and new-age learning practices, you can build a new repository of resources for learners' benefit.
You can convert these legacy courses to microlearning assets for learning in the flow of work, and digital learning assets for on-demand learning. You can also facilitate continuous learning by enabling learners to share these resources on social media platforms.
4. Future-proof your Training
The coronavirus pandemic and the ensuing social distancing could disrupt our work and personal lives to such a great extent because we were totally not prepared for it. Most of the corporate world has been procrastinating over transitioning to a fully digital workspace, even though everyone was aware that it was inevitable.
There are good lessons to be learned from every bad chapter. The best way to avoid disruptions like this in the future is by making your training future-proof.
Adobe announced way back in 2017 that they were pulling support from Flash at the end of 2020. Flash is the property of Adobe and that made Flash-based courses difficult to update and adapt to new-age learning practices. Unlike Flash, HTML5 is open-sourced and self-updating. It doesn't need any third-party intervention and most importantly, it will prevent another extensive conversion process in the future.
This Flash to HTML5 conversion will help you migrate to a fully digital training and will future-proof it too.
Summing it Up!
I hope this blog has made the importance and urgency of Flash to HTML5 eLearning conversion abundantly clear. There are many ways of converting Flash-based eLearning courses to HTML5. We have devised a 4 'R' strategy on how to go about it – Record, Republish, Redesign and Rebuild.
For more information on our Flash to HTML5 conversion services for eLearning, please download this eBook.