4 Authoring Tools to Convert Flash eLearning Courses to HTML5
Converting flash-based e-learning courses to HTML5? Check out the blog for 4 rapid authoring tools that can convert Flash to HTML5 efficiently.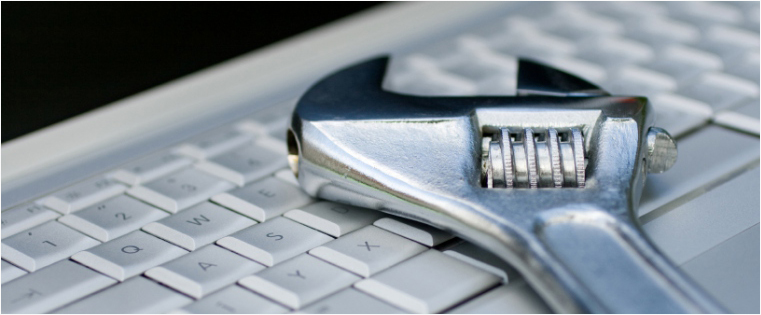 As a training manager, you must have spent quite a few thousands developing Flash-based e-learning courses for your team. Thus, the plan 'HTML5 by Default' revealed by Google might have struck you hard because according to this plan, Flash will be disabled in its browser, Chrome, by the fourth quarter of this year. Now, you must be worrying that you need to convert your existing Flash-based courses to ensure they support HTML5, right?
Authoring Tools to Convert Flash to HTML5
The eLearning market has a plethora of choices for authoring tools used in converting Flash to HTML5. The 4 most popular tools are listed here.
Articulate Storyline
Adobe Captivate
Lectora Inspire
iSpring Suite
What if I tell, you do not need to redevelop from scratch? Yes, you heard me right. Different rapid authoring tools available today will help you convert your existing Flash-based e-learning courses to HTML5 in no time.
Authoring Tools to Convert Flash to HTML5
Want to know what these tools are? Let's see.
1. Articulate Storyline
Articulate Storyline is one of the best rapid authoring tools that helps you convert Flash-based e-learning courses to HTML5 very easily. This will help learners access the e-learning courses on the device of their choice such as a laptop, PC, iPad, or any other mobile device. Articulate Storyline provides various built-in templates and interactivities which can be used directly or customized according to your instructional or visual strategy.
You can also create your own templates and interactivities for your e-learning courses. Other features such as slide layers, triggers, variable, quizzes, and more help you create any interactivity – simple or complex – quite easily. This authoring tool is considered the best when you need to develop HTML5-compatible courses in a short time.
2. Adobe Captivate
Adobe Captivate was basically introduced as a tool to develop software training simulations, but is now emerging as one of the best tools for converting Flash to HTML5. It also provides built-in interactivities and templates, but customizing them is not as simple as with Storyline. Captivate also provides features such as Twitter widget, Tin Can API support, and also helps embed YouTube videos. Such features make Adobe Captivate an ideal tool for converting Flash-based e-learning courses to HTML5.
3. Lectora Inspire
Lectora is known to be the first rapid authoring tool that supported HTML5 to deliver e-learning content on mobile devices. It helps you convert text-heavy courses into a simple and easy format so that they easily adapt to smaller screen sizes. It also provides a built-in table of content, click-on-tabs, and more. Lectora Inspire helps you publish your e-learning content to HTML5, AICC, and SCORM so that your learners can access the e-learning courses on desktops, iPads, or any other mobile devices.
4. The iSpring Suite
iSpring is a different tool compared to the other three. Where Articulate Storyline, Adobe Captivate, and Lectora Inspire help you develop HTML5 compatible e-learning courses, iSpring helps you convert interactive PowerPoint presentations to HTML5, supporting e-learning courses. In simple words, PowerPoint presentations are published to HTML5 using iSpring to create professional mobile-ready presentations. This tool preserves the animations and interactivities present in the PowerPoint slide decks and provides similar output in the HTML5 version as well. The PowerPoint presentations can also be converted to videos that can be supported on iPads.
These authoring tools are among the best and most preferred that help you convert your Flash-based e-learning courses to HTML5. While some help you develop HTML5 supporting courses, others help you publish them to the format.