Convert Flash to HTML5 Seamlessly with Articulate Storyline: 5 Ways How!
Planning to convert Flash to HTML5 using Articulate Storyline? Learn why converting Flash to HTML5 with Articulate Storyline is the right choice.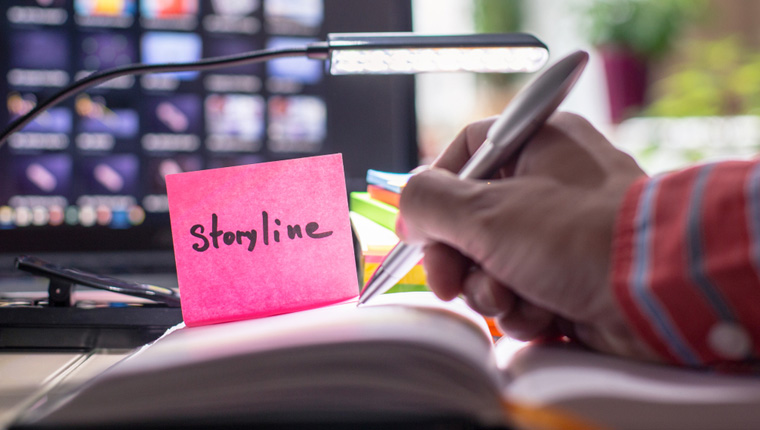 Have you been planning to convert Flash to HTML5? Then I am pretty sure you have also heard about the various authoring tools that aid in making this conversion easier. Undoubtedly, each of these authoring tools, be it Trivantis Lectora, Articulate Storyline or Adobe Captivate, make the Flash to HTML5 conversion process so much easier with their specific features. So, to convert Flash to HTML5, does Articulate Storyline help?
5 ways Articulate Storyline helps facilitate seamless Flash to HTML5 conversion:
User-friendly interface
Rapid development of eLearning
Visually stunning animations
Truly responsive courses
Seamless translations
Converting Flash to HTML5? Is Articulate Storyline the Favorite?
During our 20 years of experience, we've noticed that most organizations prefer using Articulate Storyline as the authoring tool for developing eLearning courses. Eager to know why Articulate Storyline is everyone's favorite? Here's why.
1. User-friendly Interface
"Storyline 360 is simple enough for beginners, yet powerful enough for experts" reads the Articulate Storyline website. Yes, the tool is unbelievably simple, yet extremely powerful. Are you familiar with PowerPoint? If yes, you are going to feel extremely comfortable using Articulate Storyline. It is that simple.
Apart from the Triggers and Slide Layers at the right-hand side and the Timeline pane at the bottom, this has an interface similar to PowerPoint. Also, when you convert Flash to HTML5 using Articulate Storyline, it is possible to create Flash-like interactivities easily. All you would need is a little bit of training on a few of its in-built features and you are all set to go. No prior knowledge of coding or programming is required to work on this tool, No more bothering about the technicalities involved to make the course perfect.
2. Rapid Development of Courses
You have 15 Flash courses being used to train your new hires, which need to be converted into HTML5 within a timeline of 2 months, as you plan on recruiting new employees within that time span and this training needs to be delivered to them. Even though these courses consist of just a few interactions, the assessments within them are completely scenario-based and you are in a doubt if this conversion can even be done in 2 months.
Well, if you are experiencing a time crunch similar to the situation mentioned above, the right tool to use to convert Flash to HTML5 would be Articulate Storyline. This tool has a lot of in-built, ready-to-use templates that help speed up the overall conversion process. All you have to do is choose an appropriate template and place the content into it. Articulate Storyline also provides various triggers and variables that allow building Flash-like interactivities effortlessly with just a few clicks – be it drop buttons, sliders or dials. Thus the overall development time is reduced to a great level.
Let us refer to the same scenario. It is mentioned that the course has scenario-based assessments. When you convert Flash to HTML5 and require scenarios to be included, Articulate Storyline has templates specifically to create scenario-based courses. There are templates to develop one-person scenarios, two-person scenarios, and many more. Now don't you think using these templates will make the development so much easier and faster?
A glimpse of what we did: A leading global manufacturer of precision instruments had a requirement to convert three full-fledged courses with Flash components, to an HTML5 output.
We decided to use Articulate Storyline to facilitate the conversion and converted the courses in a short span of just a week! All thanks to Articulate Storyline and its rapid development features!
3. Develop Visually Stunning Animations
You have Flash-based courses that mainly comprise animations. You want to convert this Flash content to HTML5 output, but you also fear if such visually appealing animations can be recreated using authoring tools as Flash was hands down the best in creating amazing animations.
When you convert Flash to HTML5 with Articulate Storyline, you no more have to worry about losing all your amazing animations within the Flash courses. Articulate Storyline has a feature called Motion Path that helps in developing animations quite easily. All you have to do is, choose the object you would want to animate within your slide and then choose the option "Add Motion Path" from the animations path.
You can also choose from custom paths and set paths (Line paths, Arc paths etc.). Suppose you opt for custom paths, all you have to do is draw your path on the slide of how you want the object to move. Opting for one of the set paths will automatically create a path in your slide.
4. Deliver Truly Responsive Courses
You recently decided to provide tablets to all your sales representatives as you realized it is tough to provide ILT trainings to them as they are mostly on the go. Also, most of your existing online learning is Flash-based and not responsive; hence you want to convert all of them to responsive courses so that your employees can access training on their tablets.
Articulate 360 subscription comes along with the web application Articulate Rise. Courses that are developed in Articulate Rise are known to be inherently responsive. No matter which device your learner is using, courses developed in Rise automatically adapt to any screen size and orientation.
This tool uses a template course creation builder that helps in scaling each section of the course according to the preferred delivery device. All you have to do is choose a template of how you want your content to be structured and then input all the text and media you want… and boom! you have a gorgeous course all ready for you!
When you are converting Flash to HTML5 with Articulate Storyline, use the preview function that allows you to see how each section of a course will be displayed in a particular device. When structuring a course, you can mix and match various types of learning blocks such as tabs, interactions, and timeline interactions. Articulate Rise allows you to experiment with endless combinations that will definitely help you in converting all your Flash-based courses into amazing, truly responsive courses.
A glimpse of what we did: A leading institute that offers expert training for Pharma and Sales teams wanted us to develop 23 modules to train individuals on various topics. Since they realized that most of them preferred using iPads and Smartphones to learn, they wanted the courses to be responsive.
We developed all 23 modules using Articulate Rise in a short period of time. Since we developed the courses in Rise, updating content within the modules became easier.
5. Enable Seamless Translations
Even though your organization is global, all your training delivered by Flash courses was developed in a single language, English. But you recently came across a prominent survey that stated an individual can learn better when the learning content is developed in their own native language. Hence you decided to translate all your Flash-based courses into 5 different languages: German, Chinese, Japanese, Hindi, and French. You also wanted them to be of an HTML5 output.
While you are converting Flash to HTML5, take the time to plan for effective eLearning translations. Articulate Storyline makes course translations seem like child's play! Storyline offers Player text labels and templates in 28 foreign languages. With this tool, one can easily export content within the course in MS Word or XML format. Once this is done, the exported content can be given to translators and also audio narrators for audio recording. Then you can quickly import the translated text and audio into Storyline and your course is all set!
This tool also supports right-left languages such as Arabic and Hebrew, making it easier for developers. And what if you want to translate to complex languages such as Chinese and Japanese as mentioned above? Articulate Storyline also supports languages that have double byte characters sets.
Don't you think the cost involved in converting Flash to HTML5 can be cut down using Articulate Storyline? Think about it – development is extremely rapid, recreating Flash animations is easy, and making courses responsive does not need any additional efforts. It definitely is cost effective. Now that you know how to convert Flash to HTML5 using Articulate Storyline, make your Flash eLearning conversion journey easy. We would love to make it even easier for you! Download these 10 custom templates designed by our wonderfully efficient creative design team, and begin exploring the various ways you can develop a gorgeous eLearning course!