Why Should You Choose Articulate Rise for Interactive eLearning Course Development?
If you want to negate the scope of passive learning in your online training, leverage the power of interactivities to raise the engagement level. Wondering which authoring tool to use? Check out Articulate Rise!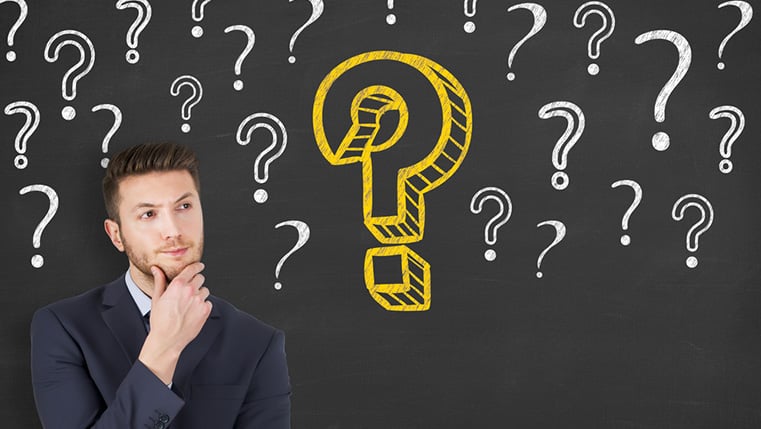 Imagine an eLearning course where you simply go through text-heavy screens, one after another. Will you be interested in taking it? Do you think this is an effective way to learn? Absolutely not, right? Interactivities play an indispensable role when it comes to creating an engaging and effective course that allows learners to interact with it, either by doing or thinking.
What if you want highly interactive courses in a short timeframe without compromising on quality? Well, Articulate Rise is here for the rescue! Articulate Rise is a web-based authoring app available with Articulate 360, that enables the creation of enhanced courses in a cinch. What's more? The app contains inbuilt templates that make it easier to create courses with an array of interactivities to choose from.
What are the different options for interactivities in Articulate Rise?
Interactivities can be used for two purposes in an eLearning course, for learning and for assessing. Articulate Rise provides the scope for both. Blocks are components or layouts used to create courses comprising lessons and assessments in Rise. These can be stacked to create unique eLearning courses for your training requirements. You will find an array of block types in Articulate Rise:
Text Blocks
Statement Blocks
Quote Blocks
List Blocks
Image Blocks
Gallery Blocks
Multimedia Blocks
Interactive Blocks
If you want to raise the engagement quotient of your eLearning course, you can make use of the Interactive Blocks. Let us now see what these are.
Interactivities for Learning
Accordion: This interactivity is easy to use and amazingly versatile. If you want your learners to explore related concepts, Accordion interactivity is the best way! It chunks lengthy text blocks (that might put off learners) and allows them to be grouped under headings. Learners select the relevant heading to reveal the information. You can have as many headings as you want in a single screen.
Tabs: Similar to the accordion, this interactivity allows learners to click on different tabs to learn about related concepts. You can have multiple tabs in a single screen, allowing huge chunks of information to be covered.
For instance, you can use tabs to show the different policies your organization offers to the employees. They need not be in sequence, but are still related.
Flashcard Grid and Stack: Flashcards are another example of click-and-reveal interactivity. Instead of asking learners to simply read the content, flashcards can be used to grasp their attention. A flashcard grid includes multiple cards in a row. Each flashcard flips with information when clicked. As the name suggests, a flashcard stack compels readers to click the pile of cards for information.
Labeled Graphics: One of the most engaging ways to present content is through the use of graphics. Learners can click different marked points in the image to explore the key components. Labeled graphics are like hotspots.
For instance, labeled graphics can be used to teach learners the different parts of an equipment. Learners can click the marked points to know about that part of the equipment.
Process: Using the process block allow to present linear concepts. Learners move in a sequential order as they click to progress. Each screen can display one step, until the end of the process. Process interactivity is similar to a slideshow.
Button: Adding buttons is another way you can engage learners in the course using Rise. Buttons allow learners to access external information easily by embedding links, quickly go to another section in the same course, and even send mails. These buttons can be accompanied by their descriptions. A screen can either have a single button or multiple buttons as stack.
For instance, some employees might want to read in-depth about a specific topic. In this case, links to external resources can be embedded in the buttons for them to click and access the external learning material.
But, do you think simply presenting content using these interactivities for engaging learners will be enough? Maybe not! Rise allows you to add media-rich elements such as audio, video, and images within interactive screens as well. Learners connect to the content more and relate better.
Interactivities for Assessing
As important it is to facilitate learning, gauging learners' acquisition of knowledge is also the motive of eLearning courses. Rise facilitates the inclusion of assessments with its built-in assessment templates that don't require additional designing.
i. Knowledge Check Questions: Rise allows you to include knowledge check questions that are single select for learners to gauge their understanding. You can also provide appropriate feedback after each knowledge check to reinforce learning. This interactivity can be used to provide learners an immediate chance to test their knowledge acquisition, i.e. after each learning point and know where they need to improve.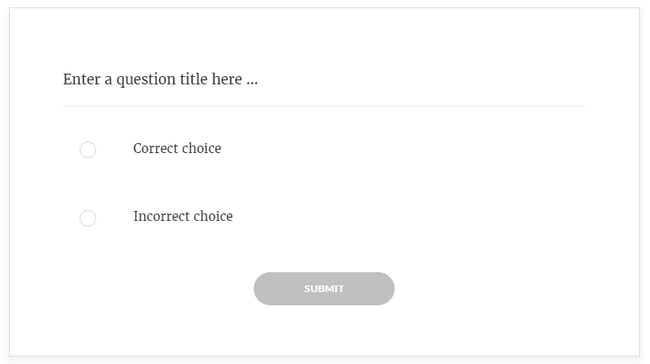 ii. Sorting Activity: You can engage learners as well as provide them immediate feedback using the drag and drop sorting assessment. Rise automatically provides feedback when learners sort the items provided on the screen.
For instance, new hires can be assessed on the roles of different departments or units in the organization. Learners can drag each description to the correct department.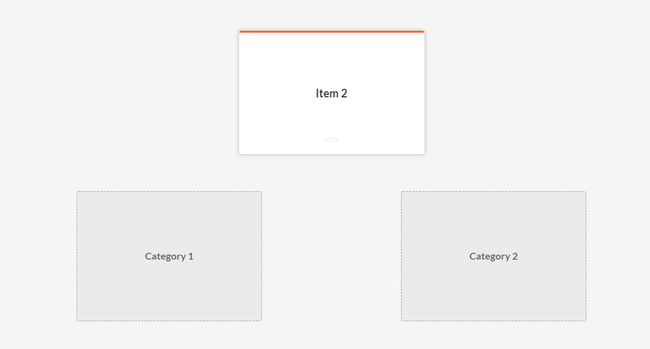 iii. Embed Assessments from Storyline: Now you can even include assessments that are created in Articulate Storyline. This reduces the effort to design questions; simply import them from Storyline.
After every learning point, you can provide formative assessments to learners using knowledge check questions and the embed from Storyline options to let them analyze their understanding of the topic.
iv. Quizzes: With Rise, you can customize quiz settings. You can set the passing score, randomize questions, and even set the number of retries. The different types of questions are:
Multiple Choice
Multiple Response
Fill in the Blanks
Matching
You can use these quiz types for summative assessments at the end of the eLearning course when you want to evaluate learners' performance in measurable terms. And what better than having an array of question types to choose from!
But, why would you choose Rise over other authoring tools?
The most important factor to choose Rise over other authoring tools is its ease of including interactivities without requiring any programming skills. Courses developed in Rise will be easy and quick to deliver because of the presence of built-in templates.
Well, the icing on the cake is the responsive design of the authoring tool that sets it apart from others, which implies it can produce courses without having to worry about their look across devices. So, what is the wait for? Get set on Articulate Rise to develop courses that only enhance your training but also save you time on development.