5 Tips to Create Responsive Compliance Courses with Articulate Rise
Articulate Rise offers many features that help develop effective and engaging compliance training programs. This blog will take you through a few important considerations to develop compliance training programs and how the features of Articulate Rise can be used to implement them.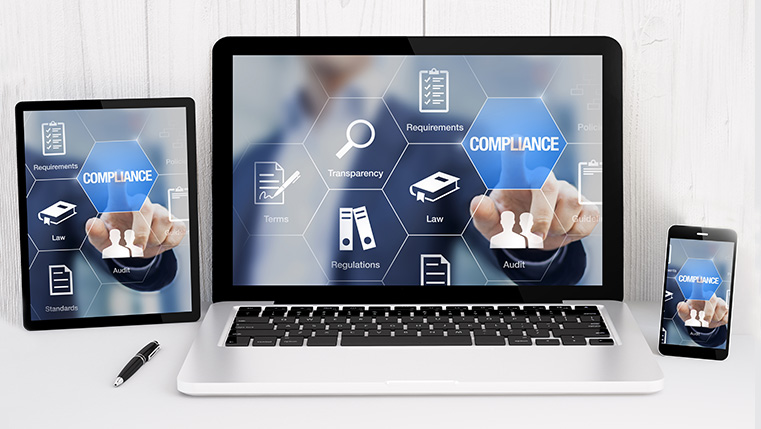 It is mandatory for organizations to extend compliance training to employees so as to abide by the laws, avoid legal troubles, whopping penalties, and loss of reputation. Organizations across sectors, comply with relevant compliance norms, rules, and regulations set by government regulatory bodies. Banking, financial services, insurance, export & import, manufacturing, pharmaceutical, automobile, and IT-enabled services are the major sectors in need of compliance training.
Are you in any of these sectors or in related ones and want to develop online training for compliance issues? Well, Articulate Rise is a powerful a web-based authoring app in Articulate 360, that helps develop engaging and interactive compliance training courses. Using Rise, courses can be updated whenever needed, and it's quite simple for reviewers and stakeholders to collaborate through this app.
In this blog, I will take you through a few important considerations to develop compliance training programs and how the features of Articulate Rise can be used to implement them. Let's check them in detail.
1. Images and Characters from the Content Library
You can create online compliance courses in Rise with relevant images and characters from the Content Library. The content library has a collection of over two million professionally designed templates, and makes it easy to find suitable images, characters, and other assets for compliance course development. You can quickly create visually appealing online compliance training courses using the assets in the content library.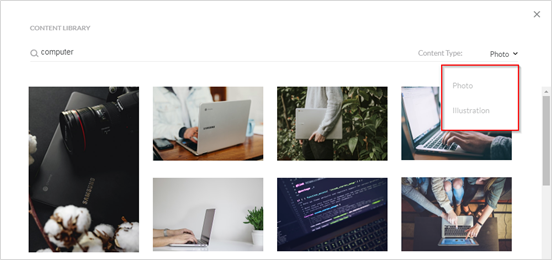 2. Continue Block to Prevent Skipping
One of the important aspects to be considered by courseware developers while creating online compliance training is ensuring learners can't skip any content. This can be done with just a few clicks using the Continue Block feature. It's one of the block types that Rise offers. It restricts learners from going forward until they've gone through all of the required content on the slides.
To add a Continue block:
Open a block lesson in Rise
Click the '+' icon
Select the 'Divider' option from the block library
You can use the 'Continue' block in various ways, based on the 'Completion Type' you choose.
If you choose 'None', the Continue button is visible to learners at all times. They can click it anytime to move to the next block.
If you choose 'Complete Block Directly Above', the Continue button is disabled until learners finish the block directly above the Continue block.
If you choose 'Complete All Blocks Above', the Continue button is disabled until learners complete all the blocks above the Continue block.

3. Ensure Completion with a Storyline Block
You can also leverage a Storyline block to track the completion of a course developed using Rise, through your Learning Management System (LMS). Completion can be tracked based on a trigger, quiz result, or the number of slides seen in the Storyline block.
The limitations in Rise can be overcome with Storyline. You can develop templates in Storyline and integrate the same into Rise. This will help you enjoy the best of both tools to develop effective compliance courses. With Storyline 360, you can build custom interactions in responsive courses quickly, and integrate them into Rise.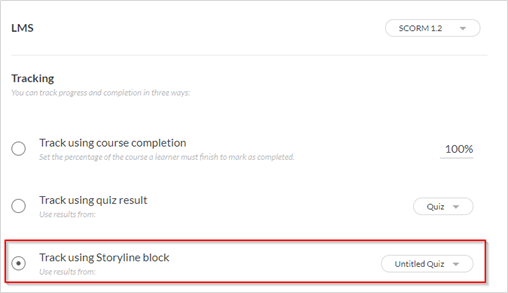 4. Use Restricted Navigation
When you create a compliance course using Rise, you can consider using the restricted navigation feature, in combination with the Continue block. This feature ensures employees go through all the required information. For instance, they can't go ahead to the final lesson without viewing each lesson before it. You can adjust navigation by changing the navigation mode from 'Free' to 'Restricted'.
In addition, you can impose restricted navigation to videos so that learners don't skip ahead through video content using the seek bar. To restrict video navigation, go to the Settings tab for the video in question and disable 'Allow forward seeking'.
5. Set a Passing Score for Assessments
Assessment is a key aspect of compliance courses. You need to ensure that your learners understand the quiz questions and select the right answers. There are two options in Quiz settings to ensure this:
Option 1: Through this option, you can ensure that your learners score 100% in the final quiz, by giving them unlimited attempts. This arrangement makes learners retake the quiz until they get all the questions right. When learners score 100% in the quiz after repeated attempts, you can be rest assured of their understanding of the concepts shared in the course. To change the Passing Score, open quiz lesson, click 'Settings', and adjust the benchmark.

Option 2: Another way to ensure that your leaners don't navigate as per their convenience is to have a minimum passing score to proceed to the next lesson. To enable this, open your quiz lesson, click the Settings option, and enable the "Require Passing Score to Continue" button. When it's enabled, your learners should score the minimum passing marks defined to go to the next lesson in the compliance course.

Developing compliance courses is easier with Articulate Rise. You can explore the app and look for more ways to make your online compliance courses efficient and engaging. These are just a few tips we can think of. Do you have other tips and tricks to use Rise for compliance training? Please do share your views.