Flash to HTML5: Articulate Storyline to the Rescue
Convert Flash to HTML5 using Articulate Storyline. This blog delves on the benefits of Flash to HTML5 conversion using Articulate Storyline.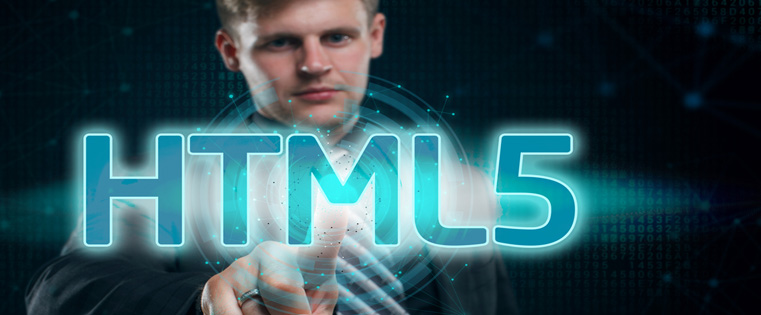 Over the years, you would've developed tons of courses on Flash, which is now almost dead. With the millennial generation being completely mobile savvy, Flash-based courses are of no use. As a result, you have to convert existing Flash content to HTML5. HTML5 is supported on all mobile devices and enables you to run mobile-ready courses on desktops and laptops as well. This blog will give you a broad overview of why Flash to HTML5 conversion is best achieved using Articulate Storyline.
Flash to HTML5 Conversion: 7 Reasons to Use Articulate Storyline
Easy to use
Responsive player
Ready-to-use templates
Easy to update courses
Design Flash-like interactivities
Multi-device compatibility
Easy translation
Converting Flash to HTML5 with Articulate Storyline
When it comes to converting legacy eLearning courses and PPT-based presentations to HTML5, Articulate Storyline is the best in providing the HTML5 output. It helps optimize online courses for mobile devices. Articulate Storyline 3 and Storyline 360 have boosted existing features and added a few new ones to offer greater HTML5 output to eLearning courses.
1. Easy to Use
Hands down, Articulate Storyline is the best tool to convert Flash-based courses to HTML5. One of the most important things while choosing an authoring tool is the ease of use. Articulate Storyline is not only aesthetically pleasing but also intuitive and easy to use. It virtually has no learning curve.
Anyone well-versed with PPTs, can work on Storyline. However, Storyline is not built on PowerPoint. It a standalone authoring tool, which has a PowerPoint-like interface. Before working on the tool, one must be trained on a few aspects of the tool, such as working with triggers & variables and inserting quizzes and interactivities.
2. The Responsive Player
Storyline 360 and Studio 360 have the Responsive Player that offers learners the best viewing experience across devices, such as tablets and smartphones, irrespective of the screen size and orientation. With other authoring tools, you need to create multiple versions of the same course. While converting Flash to HTML5 with Articulate Storyline, you don't have to do that. Courses developed with this authoring tool are device-agnostic. So, converting Flash to HTML5 is absolutely simple.
3. Ready-to-use Templates within the Tool
One of the major benefits of Flash to HTML5 conversion with Storyline is that there are a number of ready-to-use responsive templates within the tool. This makes it easy to use or modify learning resources. You are at liberty to add custom-made templates individually for each course. There are also a set of inbuilt templates that come with interactivities. Interactivities can be modified to suit your requirements. All you have to do is import the templates and place your content on the slides. You can save precious cost, time, and effort with these templates, while converting your Flash-based legacy courses.
4. Easy Course Updation
Updating a course with Storyline is absolutely easy. The tool allows you to update any training material quickly and effectively. Editing or adding new interactivities is also quite simple. Learners can access the online course on Android devices through the 'story.html' file extension. This allows learners to view the Flash version of the course as well. In browsers that don't support Flash, through the HTML5 output option, the HTML5 version is automatically detected.
5. Flash-like Games and Interactivities with Ease
With the dawn of new rapid authoring tools, developing Flash-like animations is a cakewalk. Storyline enables you to create Flash-like animations without any programming knowledge. With the inbuilt templates, triggers, slide layers, object states, and variables in Articulate Storyline, you can create fabulous Flash-like animations and interactivities. Gamifying assessments lets you offer better learning engagement to your learners.
6. Multi-Device Compatibility
The paramount benefit of HTML5 is that almost all major eLearning authoring tools available in market are compatible with it. It makes courses multi-device and browser compatible. Besides, HTML5 does not require plugins to access videos, audio, and interactivities. The other benefits include integrating features such as video tags, canvas elements, audio tags, and scalable vector graphics (SVG). When you convert your Flash course to HTML5, you can meet the needs of your learners. Articulate Storyline lets you publish courses to HTML5, ensuring that care is taken of cross-device compatibility in the background, automatically.
7. Easy to Export Course Content with Articulate Storyline
Articulate Storyline makes it easy to export and translate your training content with ease. A course that is in English can be exported to XLIFF or Word for translation. Another big advantage is that the translation of right-to-left languages is supported; it also supports double-byte character set (DBCS). Upon translation, the content can be imported back to Articulate Storyline and published to multiple devices. This results in a considerable drop in development effort and cost.
Creation of courses with HTML output and the conversion of legacy courses is made easy with Storyline. Without much of a learning curve, Storyline is one of the most preferred authoring tools when it comes to the conversion of Flash-based courses. Therefore, try Articulate Storyline for all your future eLearning projects.