Why Use Articulate Storyline to Convert Flash-based Courses to HTML5 eLearning
Articulate Storyline is helpful in developing HTML5 output for eLearning. This blog dwells on Storyline's features useful for converting Flash to HTML5.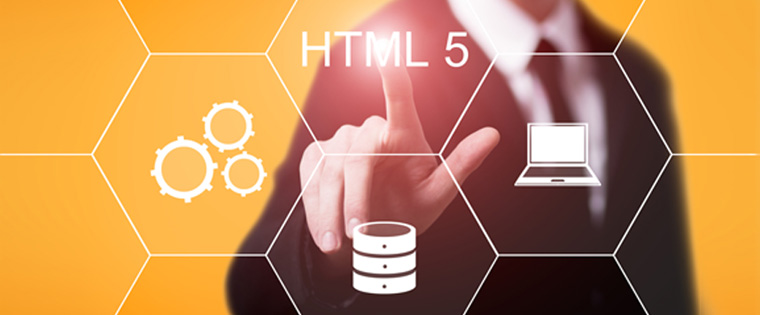 Flash is passé, as we have entered the mobile era. HTML5 has become the new buzzword now. These changes also impact employee training like all other sectors. New e-learning authoring tools such as Articulate Storyline, Adobe Captivate, and Trivantis Lectora have come to relieve eLearning providers from the headaches of programming, adding third-party plug-ins, and the constant updates of Flash.
4 Features of Articulate Storyline to Help Convert Flash to HTML5
Converting Flash to HTML5 can be a breeze with Articulate Storyline. Some of the tool's useful features are:
Responsive player
Ready-to-use templates
Triggers and variables
HTML5 publishing for mobile devices
Articulate Storyline is a pro in providing HTML5 output, converting legacy eLearning courses (PPT-based,Flash-based, courses developed in older versions of authoring tools) to HTML5, and optimizing online courses for mobile devices. Articulate Storyline 3 and Storyline 360 have enhanced the existing features and added a few new ones to provide superior HTML5 output to eLearning courses.
Options such as HTML5 only output, increased browser support, responsive player, and improved gesture support within HTML5 tablets make Storyline the preferred tool to create HTML5-friendly online learning. Now Storyline's HTML5 output is as good as Flash output. So you can rest assured that eLearning courses developed using Articulate Storyline work well on all devices.
Useful Features of Articulate Storyline to Convert Flash to HTML5
Here are four important features of Articulate Storyline that help develop online courses with HTML5 output and facilitate Flash to HTML5 conversion.
1. The Responsive Player
The responsive player is a better option for creating online training solutions that work on multiple devices. Some authoring tools provide a way to make multiple versions of the same online course to make it work on mobile devices. In Articulate Storyline, you don't have to waste time for that.
2. Ready-to-use Templates
Articulate Storyline comes with very helpful and ready-to-use templates. You just have to import them and place your content on the slides. You get templates that have fully functional interactivities such as click-on-tabs, click-on-numbers, drag-and-drop, sticky notes, FAQs and more. These templates save a lot of development time, efforts, and cost when converting your Flash-based courses.
3. Triggers and Variables
Triggers and Variables in Articulate Storyline help you to create Flash-like interactivities easily, in no time without programming knowledge. Flash-like interactivities appear like Flash, but they are not complex to develop, and offer almost the same visual appeal and functionality. The best part is, Storyline gives HTML5 output for all these Flash-like interactivities.
4. HTML5 Publishing for Mobile Devices
Articulate Storyline easily deploys your online courses to learners who use iPads and smartphones that don't support Flash. In the Publish window, you have several options; you can choose 'Include HTML5 output' and select Articulate Mobile Player to view courses on iPads and mobile devices.
Many of the course features look and behave like Flash-based courses when you use the Publish for iPads or HTML5 option in Articulate Storyline. When you select HTML5 output for publishing, learners can use the mobile browser Safari on their iPhones to access online courses.
Your learners can view online courses on Android devices by accessing the story.html file. Most Android devices support Flash so learners can view the Flash version of the course too. If some browsers don't support Flash, through the HTML5 output option, the HTML5 version of the course is detected automatically.
Articulate Storyline also creates HTML5-based screen capture simulations; courses with HTML output can be tracked by Learning Management Systems. Storyline makes the creation of courses with HTML output and converting Flash to HTML5 a cakewalk. It offers multi-device compatibility in just a few clicks and updating course content is a matter of a few hours. So, try Articulate Storyline for your future eLearning projects that work on smartphones and tablets.