Articulate Storyline 360 – A Comprehensive Review
Check this blog to know how Articulate Storyline 360 can be used to develop effective e-learning courses.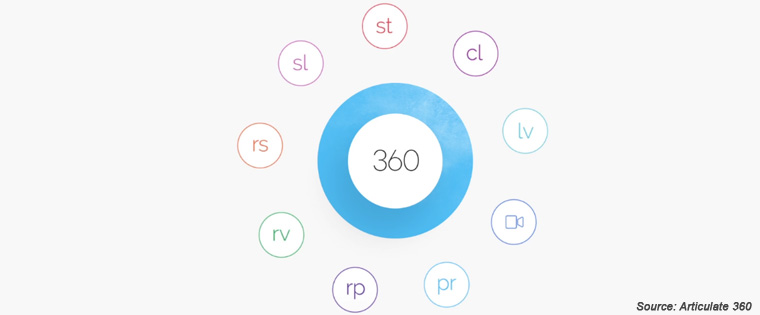 Articulate Storyline is one of the most widely used tools to develop e-learning courses. It is one of the best tools in the market to convert online learning content, developed in Adobe Flash into mobile-compatible resources. The rapid authoring tool can be used to recreate most effects of Flash. The rapid authoring tool can also be used to develop highly interactive e-learning courses. Articulate Storyline is also a good choice to develop scenario-based learning materials for the web.
The latest version of this e-learning development application, Articulate Storyline 360, launched in November 2016, is power-packed with several useful features. Today, we will examine these features and see how they facilitate the development of good technology-enabled learning materials.
1. Facility to use more than 2 million media elements
The latest version of this rapid authoring tool comes with a vast array of more than 2 million royalty-free library photos, illustrations, icons, and videos. Articulate Storyline 360 has a library of 100,000+ illustrated and photographic characters in various poses, depicting various emotions. These resources help overcome one of the biggest problems faced by e-learning developers – finding the right images for their courses. They help reduce the cost of e-learning development as companies no longer need to purchase large numbers of copyrighted images.
2. Option to use highly-customizable templates
Articulate Storyline 360 comes with a large library of e-learning templates that help you develop online courses rapidly, with minimal effort. These templates can be fully customized to meet your unique online course development needs.
3. Ability to create animations of high quality
You can use Articulate Storyline 360 to create ten different motion paths and trigger motion paths by learner actions or the timeline. The rapid authoring tool allows you to name motion paths, and this helps eliminate confusion when creating triggers. The tool also enables you to apply animations of one object to another.
You can also animate objects that are grouped. Articulate Storyline 360 can be used to make modifications to an object's orientation during the course of its movement across a non-linear motion path. This feature enables you to ensure the object always faces the direction in which it travels.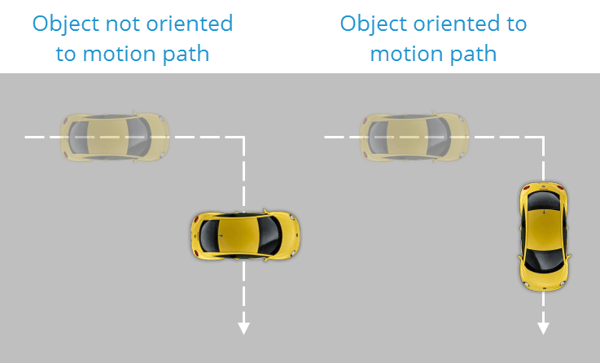 Source: www.articulate.com
4. Creation of complex interactions such as branched scenarios is easy
Slide layers in Articulate Storyline 360 make the development of complex learning interactions such as branched scenarios easy. Slide layers can also be used to trigger the appearance of content elements, based on specific learner actions.
The rapid authoring tool allows you to modify the state of an object, based on the actions of learners. For example, you can enlarge the text of a button's label when a learner hovers his mouse over it or change the color of a tab once it is clicked. You can also use Storyline 360 to trigger various logic-based actions such as displaying messages to indicate the pass/fail status in assessments. Variables enable you to capture and monitor learner inputs/actions, and then, present dynamic content based on learner activity. For instance, you can deliver content based on the score achieved by a learner in a pre-test.
5. Courses developed using Articulate Storyline 360 are highly accessible
The e-learning development application supports JAWS 16 or later versions, with Internet Explorer 10 or later, Google Chrome (the latest version), and Firefox (latest version), for HTML5 content. You also have the option of localizing content for learners using screen readers. Articulate Storyline 360 enables you to customize tab order and allows learners to skip player navigation when they tab through slide content. Learners can also zoom the player size up to 200%.
Coming to limitations, Articulate Storyline 360 cannot be used to develop responsive online courses. The rapid authoring tool does however come with a Player that delivers excellent learning experiences across multiple devices. We thus see that Articulate Storyline 360 helps develop highly effective online courses. How do you use the e-learning development application? We'd love to know.