Build Custom GUIs Your Learners Will Love, with Articulate Storyline
This blog explains the importance of the Graphical User Interface in eLearning courses how it can be customized with Articulate Storyline.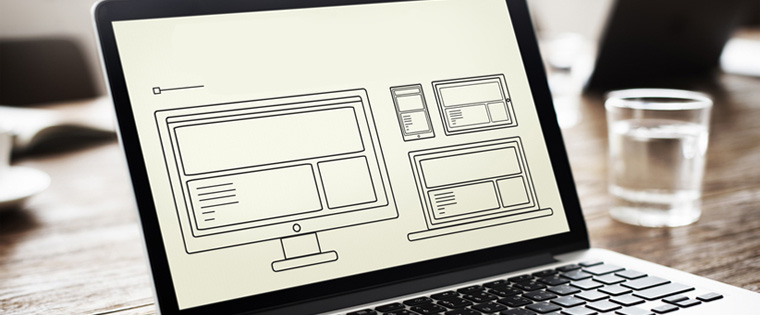 Learning experts say, the user interface of an online course is the gateway through which learning content is accessed. Till a decade ago, user interface creation was based on the designer's intuition and commonsense, rather than on how people learn online. There were no clear guidelines on what to place onscreen and where.
This is where instructional design and learning expertise come in to set things right. The quest for learner-centric design has led to the customization of Graphical User Interface (GUI) in online learning.
Most eLearning authoring tools have default templates for the GUI, but one size doesn't fit all. That's why customizing the GUI plays a crucial role in online learning. Articulate Storyline allows designers to customize the GUI of an online course, based on the requirements.
Before seeing how Storyline helps customize GUIs, let's take a look at some challenges associated with the default GUIs.
Challenges with Default GUIs
Confuses Learners
No one likes a GUI that is cluttered and deviates attention in many directions. Learning is difficult in an overcrowded environment and your learners will be confused on the sequence of the navigation – where to start, what comes first, and what's next. Many default GUIs showcase all the features at a time; this leads to confusion.
Need Detailed Instructions
Some default GUIs complicate users' tasks and use technical jargon, which is difficult to understand. Sometimes it's difficult to make the best of the online course without reading all the instructions. Designers provide a complex combination of shortcuts to access various sections of the course, this can happen in a game-based learning environment. It resembles a course within the course and increases the cognitive burden of your learners. In this whole process, you may lose some of them and end up with higher dropout rates.
Non-Responsive Design
In some cases, default GUIs may not be responsive and the view will be inconsistent on multiple devices. The alignment, relation between text and visuals, interactivities, navigation buttons, all will be altered when learners open your online course in devices other than desktops.
Does Not Reflect the Company's Visual Branding
Default GUIs are generic and don't reflect your organization-specific branding. This won't connect well with your learners. Your learners will feel the blandness in the GUI and courses will turn out to be disengaging and ineffective.
As you are now aware of the challenges with a default GUI, let's see the differences between default and customized GUIs.
| | |
| --- | --- |
| Default GUI | Customized GUI |
| Generic – not related to the topic | Increase motivation by providing a visual connect with the topic, this also helps reinforce learning |
| Rigid – you have to adjust your learning content as per the inbuilt templates | Flexible – you can make changes as the course content demands and change the functionality as per the learning needs |
| Cluttered – showcases all the features and learners' attention can go in different directions | Simple and clean – Avoids unnecessary elements and helps learners focus on important features and details in the online course |
| Difficult to understand and navigate | Intuitive, easy to use and navigate |
| Distracts from learning | Unobtrusive – if you customize it right, it will elevate the learning content; values learners' time by making tasks efficient |
Benefits of Customizing a GUI
It's better to take the help of learning experts and instructional designers, to customize the GUI to make it more appealing to learners. They know what's important and what's not, what should come first and what is not necessary and explains the content logically. This avoids unnecessary confusion and streamlines learning.
Here are three benefits of customizing GUI for your online courses.
Builds Better Connection with Learning
Customizing the GUI of an online course helps learners relate well to the concepts. A safety training course GUI can be customized by using related graphics and buttons. For example, you can use fire extinguisher icons.
Reflects Branding
Customizing the GUI with the company's logo, color theme and fonts, will help employees easily relate, own, and positively respond to online learning. Adopting the company's unique branding in the GUI helps learners connect easily with the given online course.
Improves User Experience
It's all about creating the most effective experience of learning for all learners who take the online course. Customizing the GUI is to make it simple, intuitive, easy to use, providing a good learning experience.
Having known the benefits of a customized GUI, let's check how to do it with the help of Articulate Storyline.
How to Customize the GUI in Articulate Storyline
Articulate Storyline not only offers many default GUIs, but also lets us customize them, using the Player properties.
Developers can do a lot of things, such as creating Custom User Interface buttons, hiding the UI area, etc., when they are fully aware of the features available in Articulate Storyline.
You can customize your online course GUI as per your organization's brand colors and logo, using Articulate Storyline. Another added advantage in Storyline is that, you can customize without any programming knowledge. You can also change the dimensions of the GUI and customize Player buttons.
Using Storyline, you can add a custom menu in the GUI, by inserting and designing slide layers and assigning triggers to go to the specified slide.
You can also add notes to display the audio script in your online course, in all or selected slides.
In Articulate Storyline, you can also customize the Resource option with the help of trigger wizards. This will help you provide links to external sources, if needed.
Adding a Help feature to the GUI helps provide an overview of the navigation details. You can add this to the master slide and assign a trigger to it while customizing the GUI.
You can also add page numbers and custom Play/Pause & Replay buttons to the GUI, in Articulate Storyline.
Preparing a GUI that exactly matches your company's branding is the key for better reception among your learners. Doing it with the help of developers who can really make use of all features of Articulate Storyline is the best thing you can do.