A Non-Developer's Guide to Leveraging Articulate Storyline
In this blog, I will elucidate certain key capabilities of Storyline which will equip organizations with crucial information when they choose to outsource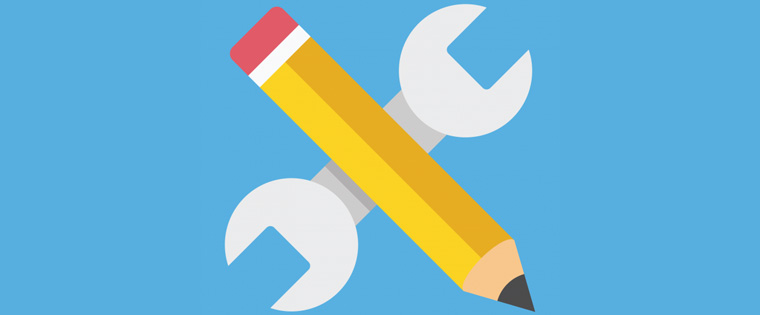 Articulate Storyline is a powerful rapid authoring tool that is packed with nifty and robust features. As a training manager, if you are involved in outsourcing Storyline course development to a vendor, there are a few things you should know about the tool to get the most out of it. If used properly and to its full potential, you will have everything at your disposal to create good Storyline courses.
In this blog, I will elucidate certain key capabilities of Storyline which will equip organizations with crucial information when they choose to outsource course development.
1. Add a Character to the Course using the Built-in Library

The visual appearance of the course is as important as the content that goes into it. With Storyline, instructional designers can enrich the course by using full-screen photos as backgrounds that establish a context for the course. The tool comes with a power-packed bundle of characters categorized into two. One is illustrated or in other words cartoon like. The other is full of real-life people/characters and photographic characters.
The photographic characters are useful when you want to display a scenario or real-life situation. Scenario-based trainings (for example sales training and compliance training) benefit hugely from this feature as they are known to employ real-life scenarios to accomplish the training objectives.
Ever wondered how great it would be to have every bit of help from the tool for better eLearning courseware development with just a click? Well, it is now possible with the integrated 'content library' in Articulate Storyline. The built-in library comes with ready-to-go slide templates with cohesive design and color themes. You can select from the hundreds of layouts, scenarios, interactivities, and infographics—all designed to engage learners in online learning. You can pick and choose your template/layout with the desired interactivities and let the vendor know about your specific requirement. These templates cut down the development time by more than half, as a result enabling vendors to author more courses in less time.

2. Build for desktop? Build for mobile? Build for both.
The age-old dilemma when it comes to creating eLearning courses: whether to build for desktop or for mobile? Responsive design is crucial for offering an enriching learning experience to modern learners. All online course development processes should consider the usability implications for different range of devices and screen sizes possible.
Fortunately, learners no longer have to restrict themselves to the desktop to undergo training. Because Storyline is capable of publishing eLearning courses in a responsive format,courses will automatically detect the version of the course that will work best for the current screen and load it. They can view courses on multiple devices such as smartphones, tablets, desktops, laptops etc., at their own pace and preferred place.

3. Go Beyond Mere Click-based Interactivities

How is interaction possible in online learning courses without the presence of an instructor? Learners learn best when learning is interactive, when they are completely and mentally involved through hands-on activities.
Articulate Storyline goes beyond the click-based interactivities and offers several types of other interactivities, which are available for customization or which are used in the default state itself. Following are the list of interactivities Storyline supports:
– Click and learn (click-on-tabs, click-on-numbers, click-on-images)
– Slideshow
– Hotspots
– Rollovers
– Simulations
– Flash cards
– Flipbooks
– Interactive Timelines
– FAQs (Frequently Asked Questions)
– Drag and Drop
– Single select/Multiple select

Note: Once the designers prepare the interactions for your eLearning course, they save them for reuse as Storyline templates to quicken course development later.
4. Enhance the Learning Experience by Publishing in HTML5

Mobile devices and tablets are nothing new to modern learners. The sheer number of corporate organizations beginning to venture into this domain stands as a testimony to the fact that learners have become much more technology-savvy. That is, mobile devices have become the preferred choice for learning "on the go". Be it converting legacy-based courses or courses being built from the ground up, Storyline is the ideal tool to publish in HTML5 format so that they are compatible and work seamlessly on mobile devices.
5. Make Your eLearning Courses Accessible
When we talk about accessible e-learning design we are referring to making online courses useful to learners with complete or incomplete sight impairments, those with hearing impairments, and those who cannot use a mouse to click through the course.
It is the goal of every organization to ensure that all learners interact as fully as possible with the e-learning courses they create. Storyline lets you create eLearning courses that support Section 508 accessibility guidelines and Web Content Accessibility Guidelines (WCAG). The tool supports features like closed captioning, narration for videos, alternate texts for on-screen content. Making courses accessible means that you are sending a message to learners with visual impairments know that they are an important part of the workforce and that you want all learners to fully interact with the courses.

This is not the end. Storyline offers you many other compelling features such as perform dynamic translations of eLearning courses, importing slides from PowerPoint so that you can leverage of the content in your existing courses and many more.
As you can see, Articulate Storyline is undoubtedly a versatile tool provided it is in the hands of an expert eLearning vendor. Creating professional-looking eLearning courses with an in-house designer can be challenging because they may not be updated with the latest strategies and techniques. Outsourcing Storyline course development from a vendor gives organizations the expertise and skill needed to make use of a tool like Storyline. However, it is always a good practice to know what the tool is capable of and use it as a guide when outsourcing eLearning development.