A Guide to Create E-Learning Courses Quickly
Want to know how to develop e-learning quickly? Read on to find out.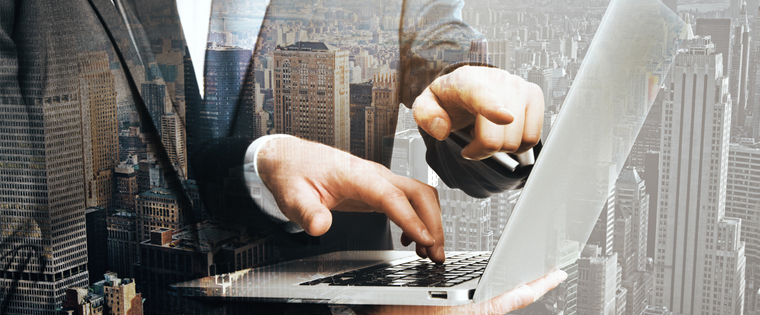 We are living in a fast evolving world where new technologies, products and services emerge as quickly as they become outdated. In this volatile environment, it is important that your workplace evolves in sync with market conditions. For your employees to stay up to date with product knowledge, market trends, and everything else that makes efficient work possible, it is necessary that they be trained consistently. However, creating digital training programs as quickly as new updates and information emerge can be challenging.
Creating an e-learning course is as much a science as an art, as you need to take into account many factors. In the absence of an instructor, your course has to be strong enough to engage learners in a highly distractive digital environment. It also has to motive employees to learn without being too stressful on the mind. So how do you develop a course quickly, while keeping all of the above parameters in mind? Look no further, read the guidelines highlighted below and take a few steps toward making the perfect e-learning course:
Forecast Your Learning Needs
An organization needs to be watchful of the developments in its industry that can affect various departments. Learning managers should closely monitor the development of new products, services, policies, or updates. By doing this, managers can forecast the learning needs of the organization, which makes them better equipped to handle them. They can develop e-courses as soon as new developments materialize. This ensures that employees are in-tune with the latest developments without any time lag.
Know Your Audience
It is important that you develop an e-learning course that suits your workforce the best. Your learner-base might be full of millennial employees who are averse to text-heavy modules, or it may be full of traditionalists who prefer some portions to be covered in a good old classroom session. Only after a due analysis and consideration of your target group should you begin the development process. Identify the performance gap of your learners – the knowledge gap your e-learning is to bridge and their learning preferences. The end product will then be far more effective in delivering the necessary knowledge as it will resonate with the target audience. You will also spend less time revising and editing the course.
Choose a Learning Strategy
Your development time is going to largely depend on the learning strategy you decide to use. If you want to use a full-length e-learning course, your development time will be higher, so plan your schedule accordingly. But, if you want to quicken the development process, it would be best to use microlearning modules. These bite-sized learning nuggets convey a single topic comprehensively and independently. By using these, you can periodically release courses, allowing you to keep the training-ball rolling.
Choose the Right Authoring Tool
At its core, developing an e-learning course is a highly technical job. That's why developers use rapid authoring tools to ease out the technicalities. Always select an authoring tool that has ample in-built templates. Templates are pre-developed frameworks that require you to just fill the blanks with your subject matter, visual assets such as logos, and your course is good to go. Also, ensure that your authoring tool comes with a well-stocked asset library and easy-to-use interactivities. This will help you speed up development as you won't have to spend time hunting for basic things such as character images, icons, symbols, etc.
Work with an Experienced E-Learning Vendor
If your organization lacks the necessary expertise to develop e-learning courses in a timely manner, then it would be best to handover the task to an experienced e-learning vendor. The vendor will know the nitty-gritties of the entire process and have a well-defined project management process in place. They know their way around authoring tools, instructional design methodologies, multimedia, and other elements that go into building a high-quality course. So instead of doing a trial and error, only to face the consequences later, you can let the experts take over. Also, your team will be free to focus on your core capabilities.
Approach the entire development process step-by-step to make sure your final course lives up to the high quality standard of your organization, quickly.