Basic Features Your Next Multimedia Authoring Tool Must Have
Investing in a multimedia authoring software tool? What features do these authoring tools come with? Which features should you look out for? Find out here.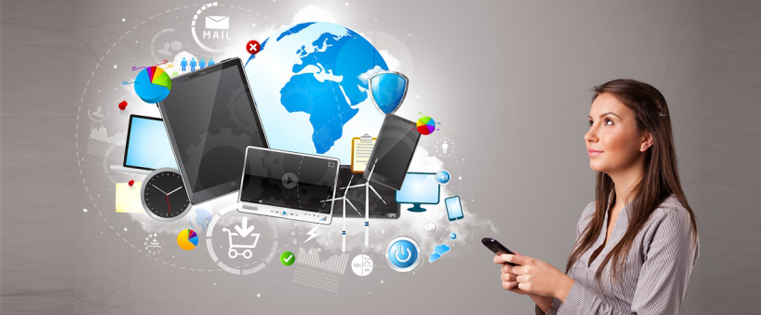 If you are looking for a multimedia rapid authoring tool for your business, you must choose one that is appropriate for your business requirements. Since no two organizations' requirements are the same, you would waste your time if you based your decision on what a competitor was using. A more effective way would be to make your decision based on the features you are looking for.
This blog lists some of the basic features that are popular and may be worth considering based on your needs.
Audio Capabilities:
A successful eLearning course takes different learning styles (kinesthetic, audio, visual) into consideration. In this respect, you would need a tool with audio capabilities. Some of the common audio features that are sought after include capabilities to:
Embed audio files
Trigger audio in interactions
Set audio quality
Record audio narration
Perform audio editing
Store audio files in a library
Export recorded audio to MP3
Add links to external audio files
Assessment Capabilities:
In the absence of an instructor, assessments form an important part of eLearning courses. This is so that managers and trainers can assess with accuracy, a learner's level of understanding of the course and the success of a course. Some of the essential features include capabilities to:
Use a wide variety of question types in a course
Make all questions in an assessment, mandatory
Create randomized questions
Format question pages as desired
Shuffle answers
Randomize questions from question banks
Track assessments
Branching and Navigation:
These features make a course interactive and user-friendly, and enable learners to freely navigate through a course. Features allow developers to add:
Simple branching
Complex branching
Custom navigation
Graphics and Animation:
These features enable developers to add animations, built-in characters, and interactivities to a course, thereby enhancing the instructional value. No developer can do justice to a course without these basic graphic and animation features that let you:
Make objects on the screen interactive
Animate screen elements
Edit images
Insert HTML5 animations
Choose from multiple transitions (fade in, fade out, etc.)
Insert Flash animations
Insert text animations
Use built-in characters
Features that Support Video:
Videos are the new best thing in eLearning. While they have been around for decades, the importance of videos as a learning tool has been gaining immense importance of late. If you are going to embed videos in your course, look out features that will allow you to:
Embed video files
Trigger video in interactions
Link to external or web video files
Set video quality
Record screen videos
Export recorded videos
Pan and zoom
Store videos in a library
Perform basic video editing
Format Templates, Themes, Skins, and Text Features:
These features help personalize an eLearning course and are much in demand. Most users look for these features and how they can be used.
Use numerous text formatting options (styles, bullets, justification, etc.)
Customize how interactions look and feel
Create own customized themes
Create own custom templates
Create master slides or pages
Customize built-in player skin
Choose from player skins
Choose from built-in themes
Support and User Community Features:
While there are tools that are easy to use, there aren't. Developers need help. Also, it's always nice and important for them to be a part of a community of users to enable them to pick up tips, tricks, and ideas that can be used. Developers look for an active user community that provides:
Easy user support
Free intro-training modules
Integration with Social Media:
Courses must be integrated with social media tools, and developers look for tools that enable them to integrate their courses with:
Facebook
Twitter
Other social media
Publishing Options:
Once created, courses will need to be published in different formats, to meet the needs of all learners. Developers often look for tools that can publish tools to:
Mobile Web (e.g. HTML5)
Flash
Video
PDF
So here you are – a list of some of the most sought after features of multimedia tools. Each multimedia authoring tool has its own set of features, and new features are added occasionally, to strengthen it. There are some features that are necessary and others that are nice to have. Do you know what features you are looking for?