Developing a Training Program: Have You Considered Going Digital?
The blog provides a case to incorporate digital learning solutions alongside traditional classroom training and on the job training options.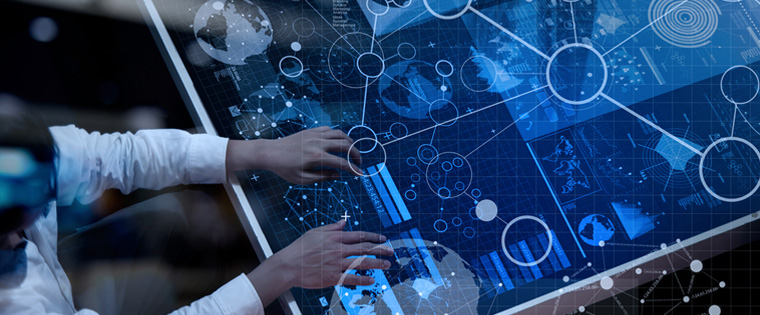 Training today is not just about planning an annual training calendar – identify the dates, trainers and location and roll out to suitable employees. The focus of organizations today is to provide a continuous learning opportunity. This is possible when you incorporate digital learning as an integral part of your training portfolio.
What is Digital Learning?
Digital Learning refers to any learning that takes place with the help of technology and provides individuals flexibility and control in terms of the time, location, path and/or pace.
Speaking in an organizational context, it means, providing employees the means to access knowledge through a wide variety of digital media, without being limited to the traditional classroom or on-the-job training formats.
Why should you consider digital learning in your organization?
We can still send letters by snail mail, yet we rarely use them these days. Why? For the simple reason that we now have at our disposal, faster and quicker means of communication (phones, emails, instant messaging, etc.,.). The same is true with training. While we may continue with classroom training sessions in some instances, it would be prudent to use digital media where it is possible to make training practical and cost-effective.
The pace at which employees need to learn new knowledge or acquire new skills is much more than what it was before. Only digital media can cater to the need for quick and speedy delivery of training.
Also, digital learning options allows organizations to:
Provide employees access to training at their convenience (at the time and place they are most receptive)
Enable employees to learn at their own pace (pause or fast forward topics based on their knowledge levels)
Offer training through multiple devices and formats (courses can be accessed via PCs or smartphones and can be in different formats – e-learning, videos, podcasts, etc.,)
Build a repository of digital training resources that can be mixed and matched to suit different training situations
Scale up training to a much larger section of employees instead of a selected few and also be able to track and monitor them on an individual basis
What do you need to get started with digital learning?
In order to start digital learning or digital training in your organization, you need to be ready with the following:
1. Digital Training Strategy:
Digital training will obviously go along with your existing training methods. Therefore, you need to have a strategy in place to make sure that your training efforts are not duplicated needlessly and all training delivery formats work in sync and harmony with each other.
It means you should know what training programs will be conducted in classrooms (for whom and by whom) and which ones will go digital.
Let's take an example of employee onboarding training. The onboarding training program may include:
Company overview, structure, vision & mission
Introduction to products and services offered by the company
HR policies and procedures
Introduction to HR portal/LMS/other portals
Ethics and code of conduct

Online

Introduction to workplace, co-workers and key individuals
Physical tour of the organization

Classroom
While numbers i to v can be comfortably done online, vi and vii will need face-to-face interactions. However, when you plan for the onboarding, you may assign an employee to complete i and ii before their first day of joining. On the joining day, they will experience vi and vii and complete iii to v either by the end of their first day, or the next day, depending on how you wish to structure their training.
Taking a holistic view of your training, encompassing all modes of training delivery, ensures better training outcomes.
2. Digital Learning Content:
Once you have decided to go digital for your training, you need to develop digital learning content. Digital content can be in the form of e-learning courses, videos, mobile learning modules, podcasts, webinars and so on.
There are many rapid authoring tools such as Articulate Storyline, Adobe Captivate, Lectora Inspire and iSpring, which are best suited to develop interactive online courses that are cost-effective . Based on your requirements, you can choose an authoring tool that works best for you. Check out this eBook about different authoring tools and what they can do for you.
When you are getting started with digital learning, it is best to outsource your digital training content to e-learning development companies who have the requisite resources and tools.
3. Technological Platform to Host the Content:
Once you have your content ready, you will need a platform to host the content. A Learning Management System (LMS) will be the best option.
An LMS helps not only to administer document training, it provides invaluable service in terms of tracking, reporting and delivery of online learning. Scaling up of your training program becomes easy when you have an LMS. Not just that, you can also use the LMS to provide a collaborative learning platform in the form of discussion boards, groups and wikis. If you would like to know more about how to choose the right LMS, access this eBook.
It is not hard to get started with digital learning in your organization. The most important is the digital learning strategy that you need to develop, keeping in mind the training needs of your organization. For example, if you have an existing onboarding program that spans a day, you can consider moving some portions of the training online and cut down the in-classroom time by halve or more. If digital options are considered right at the outset, it becomes easier to plan develop a blended training program that includes part classroom and part online delivery formats.