3 Popular Rapid eLearning Authoring Tools – When to Use What
This blog explains for which training requirement, what authoring tool is the best option and provide reasons for that.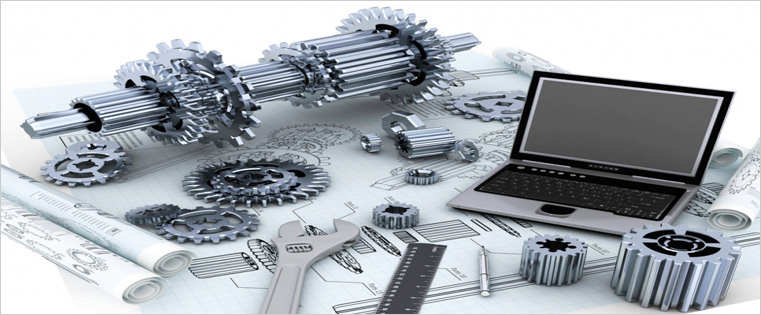 Do you know which authoring tool is the best option for your training requirement? The use of e-learning authoring tools depends on the training need, complexity of the course, delivery platform – online or on mobiles – timelines, budget, and other factors. With a host of e-learning authoring tools available, choosing the apt authoring tool for your business requirement is not an easy task.
This blog tries to make this easy for you, by showing how three popular rapid e-learning authoring tools meet 3 training needs. Let's get started.
1. Converting ILT to E-learning made easy with Articulate Storyline
Want to convert your classroom or instructor-led training (ILT) material to engaging online training? Converting ILT to online programs provides your learners flexibility and consistency in training. The rapid authoring tool Articulate Storyline does this effectively, with ease. It is the most user-friendly e-learning authoring tool. You can create brand new e-learning courses from scratch, quickly using Articulate.
Articulate is also an ideal authoring tool to recreate existing Flash-based e-learning courses. Its built-in mobile player allows you to access online courses through iPads.
Articulate gives course developers a free hand to design online learning courses with various levels of interactive elements and assessments. This tool allows you to develop several e-learning courses simultaneously and in turn, saves your time and efforts. Not only that, Articulate Storyline has the largest user-community, offers the best customer support, and plenty of online resources to use the tool. Articulate also allows you to publish SCORM compliant e-learning courses.
Best option to develop: You can develop various training programs such as product knowledge training, sales training, compliance training, safety training, translation & localization of e-learning, and more.
2. Create Stunning Software Simulations with Adobe Captivate
Adobe Captivate helps you create high end simulations in online learning. Its screen capturing capabilities are better rated than other authoring tools. It is useful to develop multi-device compatible e-learning courses. Adobe Captivate's responsive design capabilities provide optimal viewing experiences across all digital devices. You can also develop e-learning courses in multiple languages that can be used across various locations.
Adobe Captivate's powerful quiz creating options enable you to develop a wide range of assessments and knowledge checks for your online training. This makes the job of course developers easy. This feature-packed tool swiftly transitions your ILT PowerPoint decks to functional e-learning. Captivate empowers your online course designers to create game-based activities, watch-try-do simulations, videos, and various interactivities so that learners can stay glued to the training.
Best option to develop: ERP training, software training, technical process/systems training, translation & localization of e-learning courses, and more.
3. Simplify the Translation of Online Learning with Lectora Inspire
Lectora is the most translation-friendly rapid authoring tool. It is highly customizable and gives HTML5 output. In Lectora, you have the feature to store audio and video files in a library. You can customize the Graphical User Interface easily than other authoring tools. A number of free templates which can be reused are also available in Lectora.
Lectora enables you to develop e-learning courses from PowerPoint presentations quickly. It makes the conversion of legacy learning courses easy by chunking the content in a relevant manner and adding interactive elements such as games and quizzes. Lectora's responsive course design allows you to create learning that is compatible with all devices.
Best option to develop: Lectora makes the translation and localization of online training courses super easy. It gives learners the choice to learn in their preferred language. The user-friendly interface of Lectora allows them to switch from one language to another during the e-learning course.
Rapid authoring tools enable you to develop online training courses for changing business requirements. Hope this blog helps you choose the relevant authoring tool based on your training needs. To know more about the business challenges that are giving rise to new training needs and the rapid authoring tools that address these challenges, check out our eBook Authoring Tools That Address Your 5 Biggest Business Challenges.