What Makes Authoring Tools the Key to Rapid eLearning Development? [Infographic]
Can rapid eLearning really bestow all that it promises? What is the secret behind the success of rapid eLearning development? Find out about authoring tools and their role in rapid eLearning development.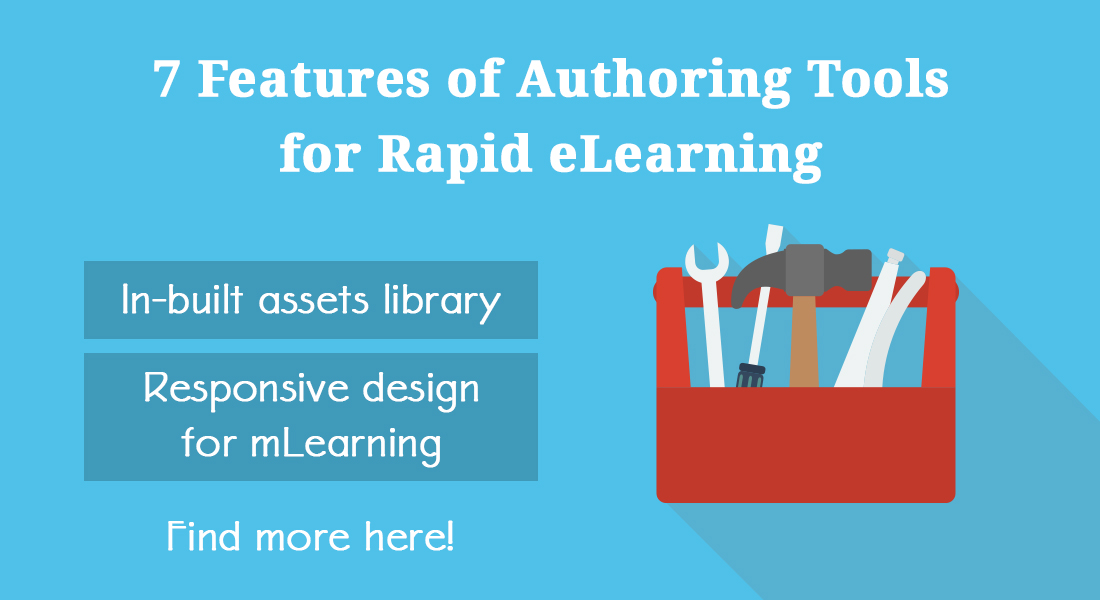 Rapid eLearning has been our secret weapon for solving training challenges for a long time now. Be it classroom to eLearning migration, Flash to HTML5 conversion, eLearning translation or designing microlearning modules, rapid eLearning can cure all training woes. And it's not just about ease in designing and developing eLearning courses; rapid eLearning can reduce the turnaround time by 40-60% and cut down the cost of development without compromising the quality of either content or interactivity.
Rapid eLearning is a strategy that not only yields desirable results, but also appeals to all stakeholders involved. Using rapid eLearning you can save a ton of SMEs' time (as you must be aware, they are very very busy people!) It also involves following an agile and open project management process that enables the seamless design and development without any major hiccups or delays. And lastly, it shortens as well as improves the 'review-feedback-implementation' cycle for quality assurance in a timely fashion.
With such promises, can you really say nay to using rapid eLearning for your organization's training programs? After all, quick and cost-effective training solutions ultimately lead to better performing employees and higher training ROI.
So do you want to know the secret behind this tremendous success of rapid eLearning? Yes, it's authoring tools, of course. Here's an infographic highlighting the different roles authoring tools play in making rapid eLearning shine.