5 Things You Probably Don't Know About Rapid eLearning Development
Rapid eLearning development has a lot of misconceptions surrounding it. Are those myths holding you back to get set on your rapid eLearning journey? Check this blog to discover what you might not know about rapid eLearning development.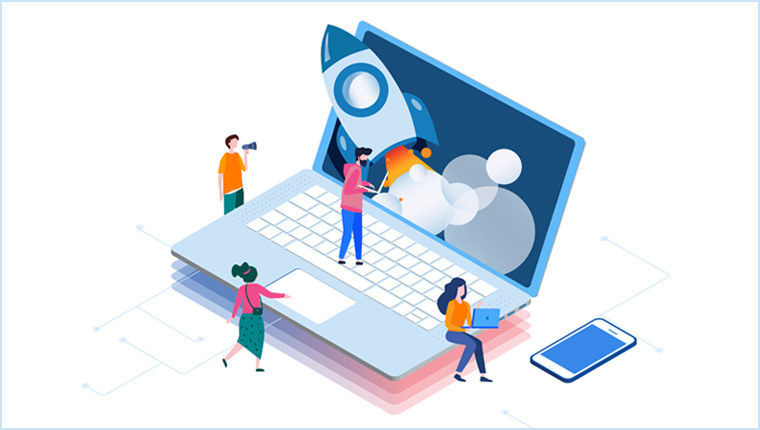 Rapid eLearning development, the very term gives you the idea that it's eLearning that's ready in a jiffy. Remember the time you had to keep employees informed of the policy updates in compliance training or let them know about a change in a particular process to be followed. Your immediate thought was to reach out for a rapid eLearning solution.
Rapid eLearning Has Many Myths Surrounding it
Here are 5 things about rapid eLearning you might not know:
SMEs and instructional designers are part of the picture
There are many faces to rapid eLearning
Quality isn't thrown out of the window
Templates are not cookie-cutters
Creativity isn't dead
While it's true that rapid eLearning development offers a means to plug training gaps quickly, there's much more to it than just being rapid. If you thought that rapid eLearning is only meant to be used as a quick fix for your training needs, you are not alone. There are many who have the same misconception.
Is This Your Idea of Rapid E-learning?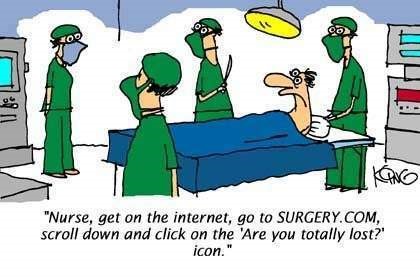 Source: https://medhacker.com/
What You Don't Know About Rapid E-learning Development
1. SMEs and Instructional Designers are Part of the Picture
Rapid eLearning development is all about taking a PowerPoint deck used in your classroom training program and converting it into online training. There's no need for an SME nor an instructional designer. Right?
Totally wrong! SMEs or trainers who have been involved in classroom training have a lot to contribute to eLearning development and rapid eLearning is not an exception. After all, a PPT is simply an aid to assist the instructor and cannot qualify as a standalone training technique…even if it's made available online.
Now, coming to instructional designers "Why do you even need them in rapid eLearning, when you have some amazing rapid authoring tools?" Instructional design in rapid eLearning development is only going to add to the project time and cost.
Keeping SMEs and instructional designers away from rapid eLearning development could be the biggest mistake you could make in your corporate training strategy. For rapid eLearning to be effective, it needs to be backed by robust instructional design. You cannot substitute that with wonderful project management or an authoring tool. SMEs as well as instructional designers are very much part of the picture in rapid eLearning development.
2. There are Many Faces to Rapid eLearning
Here's something we bet you didn't know about. There are different types of rapid eLearning solutions. Rapid eLearning development is not just used for quick updates to a training program. You could use rapid eLearning for the following:
Converting ILT to eLearning – Why would you want to add to training cost by covering factual or conceptual information in the classroom? Wouldn't it make sense for learners to look up that information online and be aware of facts and concepts even before they step into the classroom? Think of it, rapid eLearning could be the perfect foil to long-drawn classroom training.
After you've identified the need to convert instructor-led training (ILT) to eLearning, analyze the classroom training content. Is part of the ILT material easy enough for self-paced learning? If yes, convert those sections of the classroom training into rapid eLearning programs. With additional explanation where required and visuals that aid learning, rapid eLearning can cut down the time and money spent in classroom training. In fact, rapid eLearning development could be a blessing if you're trying to run a lean, mean training department.
Converting Flash to HTML5 – Not planning to convert your old eLearning courses that contain Flash-based content into eLearning that can be accessed by learners? Then you might as well bid goodbye to valuable content. Depending on the type of content and interactivities in your existing Flash-based courses, it is possible to opt for rapid eLearning development to convert them into HTML5-based eLearning.
Translating eLearning – eLearning translations do not have to be a complicated affair. For an eLearning vendor with the expertise in translating eLearning courses, language is never a deterrent. The magic of rapid eLearning can be extended to rapid eLearning translations as well. Rapid authoring tools such as Articulate Storyline, Adobe Captivate, and Lectora Inspire offer the capability to export content for easy translation. Similarly, the translated content can be imported into the course using the authoring tool that was used to build the rapid eLearning course.
3. Quality Isn't Thrown Out of the Window
If it's rapid, then it lacks quality. Perhaps, that's the case for people who don't know what quality assurance in rapid eLearning development is about.
Is This How You Imagine Quality Being Handled in Rapid E-learning Development?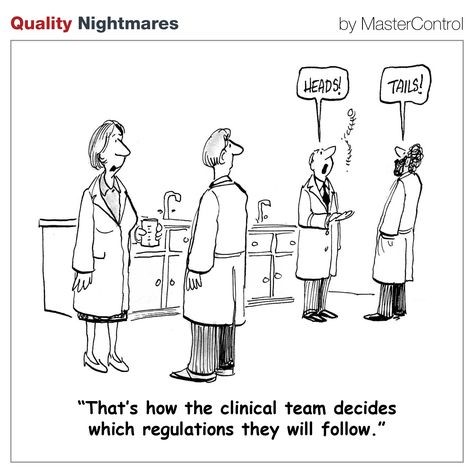 Source: https://www.mpo-mag.com/
Rapid eLearning development follows an agile, iterative process. If you've partnered with the right eLearning vendor for rapid eLearning development, then be assured of a thorough quality check at various stages of the project. Stakeholders would be regularly involved at every step of project development. This ensures timelines as well as the quality of the course meets your expectations.
4. Templates Are Not Cookie-Cutter Methods
Rapid eLearning development does make use of templates. So what? That doesn't mean you would be looking at the same background, characters, and interactivities for every rapid eLearning course.
Templates provide a standard framework for rapid eLearning development, but then they also give you the flexibility to customize the course design that includes screen layout, background, colors, fonts, and characters. Rapid eLearning authoring tools such as Storyline 360, Lectora Inspire, and iSpring allow eLearning developers to customize templates.
5. Creativity is Not Dead in Rapid E-learning
Thinking of rapid eLearning development? Then you must forget creativity and be prepared for 'Click Next' courses. Again, this is a widely prevalent misconception on rapid eLearning.
Rapid eLearning courses are not devoid of creativity. They might lack the bells and whistles associated with glitzy eLearning, for which you end up paying more. But ask yourself "Is it worth paying more for extra glitz that does nothing to improve learner engagement?"
Content is still king in online training and if the content is supported by effective instructional design, there is scope for creativity too. It's just that creativity in this case is very focused on how well it's going to help learners learn effectively – by following the principles of instructional design and adult learning.
Contrary to your beliefs, rapid eLearning can do all this and more. For instance, through rapid eLearning development you can:
Create eLearning that pulls learners (eg: just-in-time training), instead of pushing learners to complete courses
Provide content that's relevant to the real-world (eg: code of conduct training)
Challenge learners with scenarios that teach them to take decisions (eg: compliance training)
Teach learners how to apply learning (eg: simulation-based learning)
Provide effective feedback through assessments
Get Set Go on Your Rapid eLearning Journey
The next time, you are recommended a rapid eLearning solution for your training woes, don't shy away from it. Stay involved in the rapid eLearning development process right from the beginning, ask the right questions, and you could have a winning online training solution that's economical and well within development timelines. Download this eBook to know how Rapid eLearning can help in quick roll out of eLearning courses.