The Role of Templates in Rapid E-learning Development
Explore the power of templates to ease rapid e-learning development.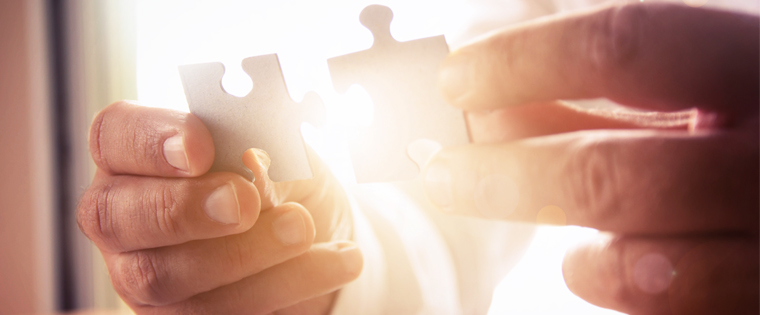 Regardless of the country, industry, and company, one thing is consistent across all businesses: time is valuable. Finding solutions, in all areas of your work, that save time and money is essential. Performing tasks at a faster rate, without diminishing the quality of your work not only increases efficiency, but frees up time for new projects. In today's hyper-competitive global economy, this is clearly a major advantage.
Likewise, the value of time also affects the world of e-learning. Pressure created by the ever shrinking product cycles, high competition, and the need for quick skills training has made rapid e-learning development necessary for the success of any business's training program.
Rapid E-Learning
Rapid development is the name for e-learning course development that relies on highly sophisticated authoring tools as opposed to overly complicated programming techniques. Courses built this way can be swiftly assembled by developers in order to quickly deliver the most up-to-date information to learners. However, as with any method, rapid development comes with challenges of its own.
As the speed of course development increases, several challenges can arise. First, there can be a conflict between quality and quick delivery. If quality is compromised, the finished product may not live up to your expectations. Similarly, due to the tight deadlines of a rapid development process, the resultant product may suffer in terms of the interactivity of the content or how engaging the user experience is. Finally, in the case that you need to develop multiple courses, design consistency can often get lost in the development of later versions.
Rapid E-Learning Templates
Quality rapid authoring tools come equipped with a solution to these three challenges: ready-made e-learning templates. We will now explore three ways in which templates come to the rescue in rapid e-learning development.
1. Save development time and costs
Templates provide you with a blueprint to build your course, ensuring a faster and easier development process. During the development process, e-learning developers receive inputs that often include elements such as definitions, procedures, and rules.
Ready-made e-learning templates allow you to integrate content with the templates. This is a significantly faster method than developing an e-learning course from scratch. As learning components become standardized, one template can be reused multiple times. Not only does this ensure a consistent and professional format, but also increases the return on investment and reduces the cost of development.
Authoring tools also give you access to online template libraries, which include a wide variety of layouts, even including inbuilt games and interactive scenarios. Templates can significantly reduce your development costs, as your e-learning developer is able to create an immersive and engaging training in a short time.
2. Offer powerful customization
A common misconception is that because templates are pre-defined, they are inflexible. This is not the case! Templates are highly customizable and can be adapted to accommodate the specific needs of your company, course content, and audience. While the look and feel of the courses remain the same, customized templates increase motivation in learners as they have been designed with the core values of your organization and the preferences of its employees in mind.
Templates ensure consistency whilst customization options give your course a unique feel that will appeal to your employees. As if that wasn't enough, templates also provide plenty of scope to easily add multimedia elements including audio, video, and animations within your courseware. Using custom multimedia elements has proven to have a positive effect on learners, boosting interactivity within and engagement with the course.
3. Help focus on learning content
Using templates, you ensure that technology does the heavy lifting for you throughout the development process. When you don't have to worry about the presentation of the course, or any other technicalities associated with it, your time is freed up to concentrate on what matters the most: the learning content.
Developers can focus their energies into making the content easy to understand and learner-friendly. Using templates, along with the accompanying interactive elements, experienced course developers can break down complex subjects quickly and efficiently to create a course that has the impact you need.
4. Provide visual and technical consistency
It is often the case that over time, the look and feel of a learning program may diverge from the earlier modules. This can lessen the consistency and impact of your courses. By using templates, this problem is easily and completely resolved.
A custom layout can be saved to a common repository for future reference and use. E-learning templates serve to eliminate any worries you might have about technical issues that have the potential to spoil the learning experience. All templates are put through extensive testing across multiple platforms to remove glitches and ensure consistency. To top it off, e-courses developed through templates are fully responsive, meaning that they work equally well across all devices – including mobiles.
An e-Learning template serves as a blueprint to rapidly build an e-learning course that is effective and looks professional, without compromising on quality or interactivity. Templates guarantee that your course will engage your target audience by providing plenty of opportunities for interaction with your digital content. Boost the productivity of your e-learning development team and enhance the quality of your courses with the use of ready-made templates.