Important Features of an Ideal Rapid Authoring Tool
This blog post list most important features of rapid authoring tools.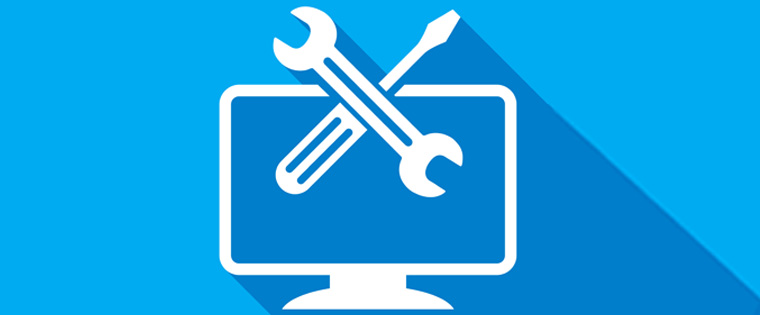 What is the best rapid authoring tool in the market? How do we choose the right tool that will provide the maximum return on our investment? Well, the answer to these questions is that the choice of a rapid authoring tool is based on your training development needs. As companies are diverse in their nature and working, so are their training needs. Different companies use different parameters to evaluate the tools. The eLearning Guild had come up with a report1 that lists the most desired features in rapid e-learning courseware authoring software. Let us what these features are.
Cost
It is well-known that the training budget influences many decisions of companies and the choice of the authoring tool is no exception. However, it is also important that you choose the tool that fulfills your training needs within your budget instead of one that only saves dollars. So, you need to balance the cost aspect with other important parameters listed below while selecting a tool. The tool must support the instructional strategies you formulate for the course. If it does not, then it is of little use to the firm as you cannot develop effective online courses using it.
Audio capabilities
The use of audio plays an important role in the effectiveness of the online course. The eLearning Guild reported that authoring tool users were seeking a few audio capabilities in authoring tools such as:
Embedding audio files
Triggering audio in interactions
Setting audio quality
Recording audio narration
Performing audio editing
Storing audio files in a library
Exporting recorded audio to MP3
Adding links to external audio files
Assessment Features
Assessments play an important role in evaluating learners' understanding of the content. Therefore, it did not come as a surprise when the ELearning Guild report stated that most users wanted a wide range of assessment features in rapid authoring tools.
Some of the features desired by authoring tool users are:
Choosing from a wide variety of question types (multiple choice, fill-in, and hotspot)
Showing a review of the questions after displaying the score
Formatting question pages as desired
Tracking assessments
Randomizing the sequence of questions
Creating global quiz preferences
Shuffling answers
Adding media to questions
Picking questions randomly from a pool
Branching and Navigation Features
Branching and navigational features are an integral part of an effective interactive and user-friendly online course. The eLearning Guild report stated that users of authoring tools wanted features such as:
Adding simple branching
Adding complex branching
Adding custom navigation in the tool
Graphics and Animation Creation
Graphics and animations are a great way to make the course look lively and enhance its instructional value. They help you engage the learner and drag their attention to a particular piece of information on the slide you want them to concentrate on. The features desired by most rapid authoring tool users as per the ELearning Guild Report are:
Using built-in characters
Editing images
Making objects onscreen interactive by animating them when needed
Inserting HTML5, Flash, and text animations
Choosing from multiple transition animations
Support for Videos
Videos are effective in engaging learners and communicating information quickly and easily. They go a long way in personalizing the online course. According to The eLearning Guild report, tool users wanted video features such as the ability to:
Embed video files
Trigger video in interactions
Link to external or web video files
Set video quality
Record screen videos
Export recoded videos
Pan and zoom
Store videos in a library
Perform basic video editing
Format Templates, Themes, Skins, and Text Formatting Features
Ready to use templates, themes, skins, and text formatting features are important while developing an online course. They reduce the efforts and time of development and eliminate the need of a visual designer. Authoring tool users wanted features such as ability to:
Use numerous text formatting options (styles, bullets, justification, etc.)
Choose from different Player skins and built-in themes
Customize the look and feel of built-in interactions and Player skins
Create custom themes, templates, and master slides/pages
Games, Scenarios, and Simulations
Effectively designed games, scenarios, and simulations prove very useful in enhancing the quality of online training. Developing them manually can be a tedious and time consuming task. So, according to The eLearning Guild report, users of authoring tools wanted the following features to make learning more interactive and engaging:
Adding interactive scenarios
Adding software simulations
Adding game elements
Support and User-community
A tool cannot be mastered easily. Even if you do, you might face many issues while meeting certain unique requirements. In such cases, user communities and support for the authoring tool prove to be very useful in making the best use of a rapid authoring tool. According to The eLearning Guild, a few features that the users of tools wanted in the software are:
Easy user support
Free beginners' training modules
Active user community
Scripts and Variables Features
Scripts and variables are very important aspects in the use of authoring tools for developing highly interactive courses and also customizing built-in features. They eliminate the need for a programmer and help you develop high-end interactivities like a professional. The eLearning Guild stated that the tools' users wanted features such as the ability to:
Use user-defined variables that can be tracked
Use variables for personalization and data tracking
Use system variables, such as current date and time
Create scripts
Progress Tracking Features
Tracking learner progress is important in web-based courses to track if the learner has completed the assigned course and passed the assessments. The eLearning Guild reported that users of rapid e-learning software wanted their rapid authoring tools to be compatible with:
SCORM 1.2
SCORM 2004
Tin Can API
AICC
User Accessibility Features
Effective user accessibility plays a key role in creating great learning experiences for learners. The eLearning Guild stated that most tools users desired features that provide:
Closed captioning for audio and video
Accessibility (ADL, Section 508, etc.) features
Text-to-speech (with included voices)
Ability to work with JAWs and other screen readers
Integration with Social Media
The use of social media for various purposes is steadily on the rise; its use for learning is no exception. The users of rapid authoring tools wanted features that help integrate social networking services such as:
Facebook
Twitter
Other social media
Publishing Options
Each device behaves differently with different file formats; so does each browser. It is important to see that the rapid authoring tool you choose can publish the course in the format you desire. Most tools users stated that they needed a rapid authoring tool that could publish content to different formats such as:
Checking the availability of these features in your tool will help you identify if the tool you select will be able to meet your training development needs. What are the features you desire? We would love to hear from you in the Comments section.