Flash to HTML5 Conversion: 5 Reasons to Use the 'Redesign' Strategy
Should you convert Flash to HTML5 using the Redesign strategy? When do you opt for Redesign in In Flash to HTML5 conversion? Check this blog for details.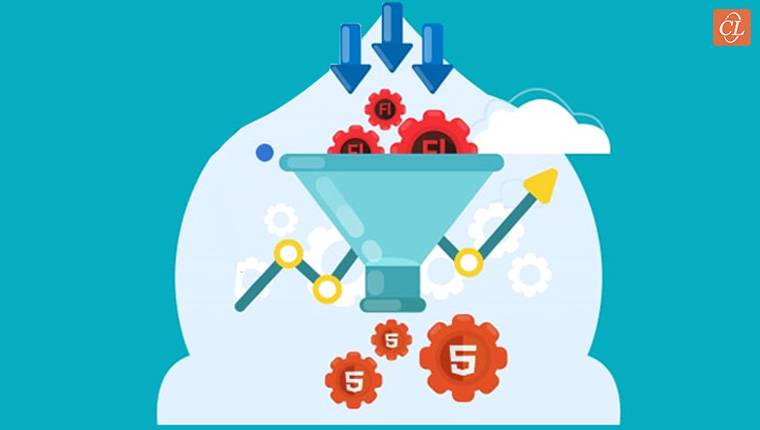 While embarking on the Flash to HTML5 conversion process, you must have come across courses which need not just conversion but also require major makeover, either instructionally or technologically. These Flash-based eLearning courses need to be redesigned to make them functionally fit for your current training needs. The 'Redesign' conversion methodology involves the complete revamp of your Flash-based eLearning courses to make them HTML5 compatible. But, when can you opt for Redesign during Flash to HTML5 eLearning conversions?
If the content of your Flash-based eLearning courses needs to be upgraded
If source files are unavailable but most of the media elements are available
If your organization wants to incorporate modern-day learning approaches
5 Situations to Redesign Courses During the Flash to HTML5 Conversion Process
Make courses compatible with multiple devices and browsers
Update elearning content and branding
Recompose to microlearning
Translate courses to multiple languages
Reinforce courses with modern learning approaches
Convert Flash to HTML5 – 5 Situations to Redesign Courses
1. To Make Courses Compatible with Multiple Devices and Browsers
When Flash was first introduced, it was always about PCs with mice and not mobile devices with touch interfaces. But, as mobile usage increases, it is all about advanced interactivities and animations, open web standards, longer battery life – areas where Flash is incompetent. Moreover, your eLearning courses developed in Flash will be non-functional in most operating systems, be it iOS, Windows, Android by 2020. Flash-based eLearning courses won't even run on present-day browsers such as Mozilla Firefox and Google Chrome to name a few.
However, your organization can overcome these browser and mobile incompatibility issues of existing Flash-based eLearning courses while redesigning to convert from Flash to HTML5. How?
The 'Redesign' conversion methodology involves the conversion of Flash courses using modern authoring tools such as Articulate Storyline 360, Trivantis Lectora, and Adobe Captivate to name a few. Depending on the degree of responsiveness you want in your eLearning courses, you can opt between:
Scalable Design: Scaling the content on a slide to fit the screen size of the device being used. Authoring Tools such as Storyline 360 and Adobe Captivate delivers scalable eLearning courses.
Responsive Design: Renders different layouts and automatically adjusts to the screen size of the device being used to view the content. For instance, Articulate Rise and dominKnow Flow offer fully responsive output.
Moreover, these eLearning authoring tools provide responsive templates which deliver HTML5 output. Course developers can choose and customize these templates according to your requirements to provide a new lease of life to your Flash-based eLearning courses. This ensures your learners can access the eLearning courses on their preferred mobile devices and browsers, anytime, anywhere. Unlike Flash, HTML5 allows your learners to run applications without having to download any external plugins – ensuring a smooth learning experience without taking a toll on device's battery.
2. For Updating eLearning Content and Branding
Redesigning Flash to HTML5 gives your organization the golden opportunity to provide up-to-date eLearning content to your learners. After all, you really don't want content which has exceeded its shelf life and provides no impetus toward obtaining the desired learning objectives.
Hence, revamp your Flash-based eLearning courses with current, relevant, and engaging content that aligns with your business goals. But, how do you know how much content needs to be upgraded? First things first, you need to know where your existing eLearning courses stand currently. How much work is involved to make them up to date? Or which parts of the online training strategy just needs some fine-tuning? To find answers to such questions, you can carry out a thorough analysis of the changes in your organization/industry. This allows you to develop a plan of action and update your eLearning content accordingly.
For instance, is your eLearning course for sales training providing your sales representatives enough information to close the deals? Or does your organization need to make the course more interactive and update graphics to achieve the desired learning objective? You can utilize a number of methods such as online surveys, polls, and pre-assessments to zero-in on areas which need improvement. You can use the data gathered while analyzing training needs to focus on revamping your Flash-based eLearning courses.
Additionally, while converting from Flash to HTML5, your organization can also update courses to reflect your latest corporate branding. Your old Flash-based eLearning might not be a reflection of your organization's vision and culture anymore. To ensure your eLearning course portrays your current corporate branding, revamp the look-and-feel while redesigning courses from Flash to HTML5 conversions.
3. For Recomposing to Microlearning
Over the years, there have been gradual changes in the way how learners learn. You cannot expect your modern-day workforce (Millennials and Gen Z) to sit at a place and undergo hour-long Flash-based eLearning courses. Your time-pressed learners prefer content that is short, crisp, and provides just the amount of content required to achieve a specific learning objective.
This is where microlearning in online training plays a significant role. Redesigning while converting Flash to HTML5 eLearning gives you the opportunity to break lengthy and tedious courses into micro modules, providing information in short bursts.
Since your online corporate training calls for longer retention among employees, microlearning is a perfect tool that helps digest information in small chunks and reduces cognitive load. To raise the engagement of your converted HTML5 eLearning courses, you have a range of microlearning assets to choose from. For instance, short videos, interactive PDFs and eBooks, infographics, podcasts and much more. You can either use these microlearning assets as a standalone tool or incorporate them as learning interventions in the broader training framework.
Microlearning assets can also be used as just-in-time performance support in different moments of need. They can be used to highlight or summarize key learning takeaways covered in a classroom or an eLearning session. Moreover, due to their small size, microlearning assets are easier to load on mobile devices and don't drain the device's battery. Hence, why miss out an opportunity to take advantage of microlearning while converting from Flash to HTML5?
4. To Translate eLearning Courses to Multiple Languages
Converting from Flash to HTML5 makes the translation of your eLearning courses easy and fast due to features of rapid eLearning authoring tools. By translating your eLearning courses into multiple languages, you can be assured your global employees are consistently trained to achieve a common goal. To put it simply, translation of eLearning courses will act as an important bridge between your geographically dispersed workforce and your online training course. How are eLearning courses translated using the Redesign conversion when converting Flash to HTML5?
Use rapid eLearning authoring tools that facilitate the quick conversion and delivery of multilingual translated eLearning courses. For instance, Articulate Storyline 360, Lectora Inspire, and Adobe Captivate are some popular eLearning authoring tools known for their translation and localization abilities.
Articulate Storyline 360 offers a handy export and import feature that allows exporting English source text to a translation file and importing the translated content back to the tool. The tool also includes a built-in set of 28 languages including regional dialects of some languages such as Portuguese (Portugal)/ Portuguese (Brazil) and French (Canada)/ French (France).
Adobe Captivate comes with a feature called Geolocation which will help you provide content based on the unique location of the learner. For instance, learners in Spain can watch a different audio or video clip as compared to learners in the UK.
Trivantis Lectora Inspire allows for extracting text in the form of a Rich Text File (RTF). RTF files can be used to create translation files and later import translated text to the tool for use in the HTML5 version of the course. Additionally, Lectora offers multi-language publishing options that can be used to publish a single course in multiple languages.
5. To Reinforce Courses with Modern Learning Approaches
Your Flash-based eLearning courses might not be instructionally sound or visually appealing to engage modern learners. This calls for an instructional design redo based on the learning needs and learner profile. Instead of using conventional instructional approaches for your to-be converted HTML5 eLearning courses, why not incorporate learning approaches that are trending in the eLearning industry?
Effective and creative learning strategies ensure better engagement as well as enhance retain and recall. For instance, scenario-based eLearning, game-based nuggets, social learning, to name a few. You can even include digital learning assets such as interactive eBooks, PDFs and motion-based infographics.
If you want your employees to hone problem-solving and decision-making skills, leveraging scenario-based learning while converting from Flash to HTML5 is the option to go for.
Game-based nuggets are games designed around the learning content aligned with the learning objectives. Learners cross different levels and overcome challenges without realizing they are leaning. For instance, your HTML5-based eLearning course can be in the form of a quiz where learners have to answer all questions correctly to win the jackpot.
Social learning in online training is learning with others and from others through direct or indirect interactions. Direct can be in formal training sessions or informal on-the-job settings. When converting your eLearning courses from Flash to HTML5, you can incorporate indirect interactions using online discussion forums, discussion groups in your LMS, social media handles, and much more.
So, these are 5 situations to Redesign eLearning courses during Flash to HTML5 migration. Redesigning allows you to give a new lease of life to your existing Flash-based courses and provide effective up-to-date online training. Need I say more?
However, apart from Redesign, there are three other conversion methodologies – Record (recording existing courses to obtain MP4 output), Republish (converting courses using the latest version of the same authoring tool) and Rebuild (converting courses using the latest version of a different authoring tool) which can be used while replacing Flash with HTML5. You can opt for the most appropriate methodology depending on your Flash to HTML5 conversion needs.