3 Authoring Tools for Easier and Faster Course Translations
Translation and localization of online courses has become easier with rapid authoring tools. Here are 3 tools that do the job in quick time.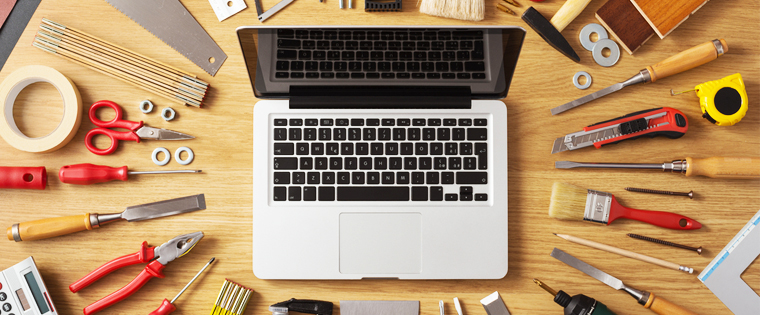 One of the biggest challenges associated with training a global workforce is being able to make oneself understood. The diversity in languages, dialects, and cultures, increases the risk of being misunderstood – and misunderstanding – which clearly does nobody any good. Along with this challenge is also the challenge of developing and delivering timely online training to a global workforce.
It seems like a catch-22 – hurry with the delivery of averagely-translated courses and expect poor training outcomes, or take time to create well-developed and perfectly-translated courses and risk getting content out too late (in this knowledge-based economy, the one aspect that undergoes constant change is knowledge itself).
This is how it's been with classroom training and traditional eLearning. Thankfully, we don't have to choose 'either/or' anymore. Today's online authoring tools – aka rapid authoring tools, are designed to speedily develop and deliver perfectly translated courses on time.
Three tools that stand out for their internationalization (translation and localization) abilities are: Lectora Inspire, Adobe Captivate, and Articulate Storyline.
Lectora Inspire
Lectora Inspire is an eLearning software/authoring tool developed and released by Trivantis Corporation. The tool is used to create interactive, responsive learning that is also visually appealing and engaging.
Translation and Localization Capabilities:
The tool has multi-language publishing options. The Translation Tool feature makes exporting, of all text in need of translation, possible with a single click – saving time and money. It works like this: The translation tool extracts the content (text) that needs translation to a RTF file – a type of file that can be used universally by any translation vendor to create translated files. Once the translation has been done, the translation manager (tool) can be used again to import text from the translated file.
The strict RTF filtering feature makes sure that the translated text is not replaced/accompanied by unwanted characters/symbols.
The Multi-language Publishing option helps publish different courses in different languages. For access to one course in multiple languages, a chapter for each language and a landing page that branches to the required language makes it possible.
Adobe Captivate
This is a rapid authoring tool to create eLearning, and was developed by Adobe Systems. The tool is used to create responsive courses for mobile learning and can easily convert non-mobile courses to a mobile-compliant format.
Translation and Localization Capabilities:
In addition to the Export/Import feature we see in authoring tools today, the tool has a Geolocation feature. This Geolocation support makes it possible to create and deliver courses and assessments to a specific location. Learners can access these courses/assessments only if they are present at that location. While this is not a new feature, the Adobe Captivate 9 version has an enhanced version of this feature.
Preview allows developers to test the geolocation project before it goes live. Adobe Captivate 9 has two project-level geolocation action enhancements. Firstly, the Emulate Geolocation option in the preview tab lets developers preview courses based on a city; and secondly, if learners are not allowed to access a particular location's course, a new screen pops up to let them know that that city's course material was not added to their course.
The tool's Exporting/Importing text captioning feature helps create localized versions of the course.
Articulate Storyline
Articulate Storyline is one of the older, more powerful, authoring tools. The tool is used to create interactive courses that are responsive to every possible mobile device.
Articulate Storyline 2 is known for its Export/Import feature – a very handy feature that makes exporting text files that need to be translated, and then importing the translated files.
Articulate Storyline 2 has a built-in set of 28 languages, but that is all it has, to offer in terms of translation and localization of courses.
Text expansion (an unavoidable aspect of translation) is a mess, as expanded text spills over the layout and needs to be corrected manually. Another disadvantage is that timelines must be readjusted because, like text expansion, audio expansion is very common, and timelines in the original course appear together in the translated version.
The latest version of Articulate Storyline – Storyline 360 – is a subscription-based suite of software tools. It is a software that is known to further simplify course creation and development. However, when it comes to translation and localization there are not very many new features.
One new feature is the Text Label that can be localised – buttons, messages, and a variety of other onscreen elements can be localised for different languages.
There are no changes in the export/import feature.
Storyline 360 has more regions added to its existing languages. As an example, this means that what was French in the previous version is now: French (Canada) and French (France).
Another example – Portuguese in the previous version is now: Portuguese (Portugal) and Portuguese (Brazil)
Like other tools, Storyline 360 supports Left-To-Right (LTR) alignment (for languages such as Arabic and Hebrew), but this still requires some amount of manual readjustments.
So, there you have it – 3 powerful tools that offer different types of translation and localization features that reduce costs, time, and labor. Which one of these is the best? Briefly, all three tools support translation and localization, as well as LTR alignment; Adobe Captivate's Geolocation feature is useful for location-specific courses; and Lectora Inspire is best for page-by-page edits since each page is exported as a separate HTML file. However, like everything else in tech-enabled learning, it's not the best that counts, but the tool that caters to an organization's specific requirements.