Creating Bespoke Online Courses? Here are the 3 Best Tools to Consider
Get to know about 3 powerful e-learning development software that you can consider for developing high-quality customized online courseware.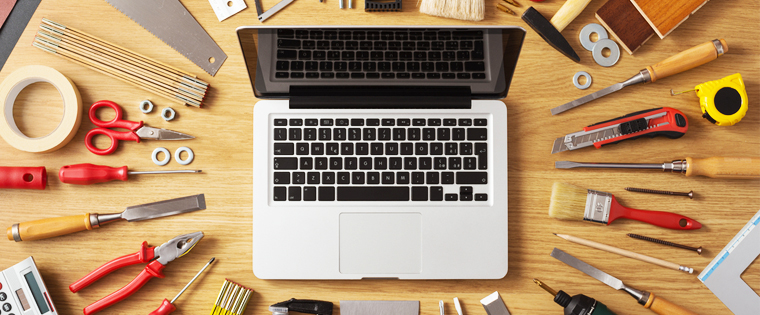 For decades, companies have relied on classroom training to impart required knowledge and skills to their workforce. The instructor-led training (ILT) methodology is a very effective option for employee training. However, the learning medium suffers from two major limitations, namely: inflexibility and cost-ineffectiveness. To overcome these problems, many organizations are adopting e-learning methodologies. Technology-enabled learning materials are highly flexible and can be accessed anytime, anywhere, not to mention that a web-based learning format is also considerably less expensive than the trainer-led learning medium.
How can you build a good e-learning course? What does it take to develop high-quality custom online learning materials, tailored to your needs? Of all the various factors that you need to consider, the choice of the right web-based course authoring tool is inarguably the most important. Today, we will look at the features of three powerful technology-enabled learning development applications and examine their suitability for developing an effective e-learning course, customized to meet your learning requirements.
1. Storyline 360
Storyline 360 comes with a highly intuitive, PowerPoint-like interface that makes it easy to operate. Anyone who is familiar with the Microsoft application can quickly learn to use this rapid authoring tool to develop online courses.
360 is the newest version of Storyline, a popular rapid authoring tool developed by Articulate. Storyline 360 comes with a large library of e-learning assets. These include more than two million photos, illustrations, icons, and videos. The tool also comes with a large library of characters in various poses, depicting different emotions, and e-learning templates that are simple to customize according to your needs. These templates help to decrease time spent on course development, as e-learning developers no longer need to develop web-based learning materials from scratch.
The tool is the preferred choice for online course developers looking to convert Flash-based learning content, which cannot be accessed on smartphones and tablets, into the mobile-friendly HTML5 format. This is because Storyline 360 is able to import and retain most of the effects used in Flash. You can use Storyline to publish technology-enabled learning content to Flash, HTML5, and Articulate Mobile Player (AMP), a native app available for both iOS and Android.
However, for all its abilities, Storyline 360 cannot be used to develop responsive e-learning courses. But, it comes with a player that renders content effectively on screens of various sizes.
2. Adobe Captivate 2017
Adobe Captivate 2017 is a web-based course development tool, used extensively to develop training simulations for software applications. This tool has the best-in class screen recording capabilities, and can be used to create HD screencasts for developing e-learning tutorials on software applications.
Adobe Captivate 2017 is also known for its features that aid the development of effective responsive online courses. The software comes with several in-built responsive themes that mean the development of multi-device compatible e-learning courses couldn't be simpler. You can use this software to view in advance, how your course will appear on devices with a variety of screen sizes. Adobe Captivate 2017 also enables you to deliver custom content catered to the specific location of the learner.
The online course development application allows you to publish learning content to HTML5, MP4, EXE, SWF, and PDF formats. You can also publish the course to iOS, Android, and Windows RT platforms.
On the flip side, Adobe Captivate 2017 takes longer to master in comparison to other rapid authoring tools. The longer learning curve is primarily due its complicated interface, meaning that some adjustment time is needed when first starting to use the tool.
3. Lectora Inspire 17
This is the latest version of Lectora Inspire, a widely used, powerful online course development tool from Trivantis. Lectora Inspire is inarguably the best tool for converting text-heavy classroom training materials, such as those on compliance and regulatory affairs, into engaging e-learning courses.
Lectora Inspire 17 can also be used to seamlessly develop web-based training resources to meet your multilingual online learning requirements. You can create an interface for your custom e-learning course which allows the learner to access the online course in the language of his or her choice, and to switch between languages, either from the Home page or in the middle of the course.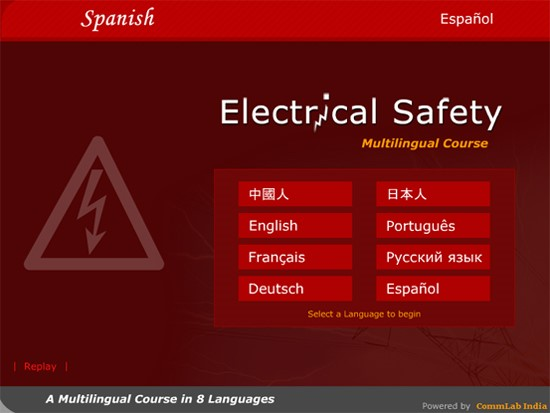 Lectora Inspire 17 can be used to publish technology-enabled learning courses to the HTML5 format. The output of Lectora Inspire can be tweaked to create good mobile learning (m-learning) apps. The rapid authoring tool can also be used to develop multi-device compatible online courses in a hassle-free manner.
In terms of limitations, Lectora Inspire 17 lacks the power of Articulate Storyline and Adobe Captivate in terms of developing animation-rich online courses.
The choice of the right authoring tool for your project goes a long way in developing a high-quality online course that effectively meets your training requirements. Which tool do you use to develop e-learning materials? We'd love to know.