Implementing a Mobile Learning Strategy? 5 Crucial Questions to Answer
This blog makes training managers aware of the questions that they need to get answers to, before implementing a mobile learning strategy.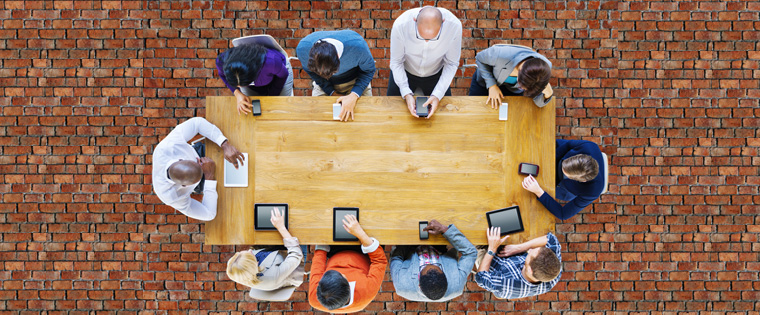 The rapid popularity of technology-enabled learning has transformed corporate learning, an activity that was once restricted to the classroom, to a more informal anytime, anywhere learning experience. It is not uncommon to see learners, young and old, accessing online training modules on their smartphones. In fact, the young workforce of today loves the flexibility offered by mobile learning programs. That explains the reason why an increasing number of organizations are focusing their learning and development needs on implementing a mobile learning strategy.
A mobile learning strategy can be used to address the following training needs of an organization.
Convert existing e-learning courses to a mobile learning format.
Optimize mobile learning for performance support.
Before you go ahead and join the mobile learning bandwagon, here are some crucial questions that you need to get answers to.
1. What Does Mobile Learning Mean to Your Organization?
'Mobile learning' or 'm-learning' is a simple word, but the meaning varies between organizations. While some companies need a mobile learning strategy to make e-learning courses accessible on mobile devices like iPads, there are others who need training delivered on smartphones.
Before you go ahead with implementing a mobile learning strategy, you need to check if learners are ready to adopt mobile learning. It is essential to understand that mobile learning is not a replacement for e-learning or classroom training. But, it can be used as an effective support mechanism for learners' on-the-go.
2. What Problem is Your Mobile Learning Strategy Trying to Solve?
Make the most of your mobile learning strategy. Understand which learner category in your organization depends on mobile devices. Try and answer these questions to understand the problems that adopting a mobile learning strategy could solve.
Do a large percentage of learners in your organization travel frequently to meet business needs?
Does your organization have remote workers who are part of virtual teams?
Is there a training gap that can be addressed through mobile learning?
Let's consider the case of a sales team in a pharmaceutical company. The team needs to stay aware of the latest drugs introduced by the company, and the features of each drug. A smart m-learning solution that highlights the important features of drugs manufactured by the company can help the sales team answer queries from potential customers. A mobile learning course can act as an effective performance support tool.
A mobile learning strategy can also be used to deliver assessments on mobile devices. If you are planning to introduce a new learning program, it would be better to gauge the current level of knowledge in your organization. This can be done through a pre-assessment delivered on learners' mobile devices. In some cases, you might want to rollout a post assessment to check the retention level of learners after course completion.
3. What Devices Will Your Mobile Learning Strategy Support?
A plethora of mobile devices are available in the market today. It is difficult to build one course that delivers seamlessly to all mobile devices. Of course, the introduction of the responsive learning feature in authoring tools has made an e-learning course developer's job easier, but there still is a need for content layouts to be tweaked according to the device that it will be delivered to. It is essential to understand the limitations and capabilities of various devices to decide whether you want to focus on a limited number of mobile devices or just one device.
There are many organizations who want to make their repository of legacy courses mobile-compatible. A US-based telecommunications giant partnered with us to convert around 500 legacy courses to m-learning modules. The courses had to be converted from an older version of Lectora to the cloud-based version, Lectora Online. The course had to be accessible on desktops, laptops, Android, iPhones, and iPads. We used wireframes for rapid development of courses and also did a through quality check by testing the course on different devices, according to the client's requirements. Before you go ahead with mobile learning implementation, make a list of the devices that you would want your mobile learning strategy to support. This makes it easier for the development team.
4. Will M-learning Cause a Dent in Your Training Budget?
Mobile learning can reduce the cost of training considerably as it makes learning far more accessible as compared to traditional learning methods. Precious work hours are lost in classroom training. So, if the subject of training is not something that warrants classroom training, you can consider converting instructor-led-training (ILT) to eLearning courses or microlearning modules delivered to mobile devices. Mobile learning takes training beyond the classroom and helps learners tap into learning anywhere, anytime.
5. What Kind of Content Suits a Mobile Learning Strategy?
Content that can be delivered in bite-sized modules is best for mobile learning. If you content that is lengthy, and needs to covered in-depth, then it is not suited for a mobile learning strategy. On the other hand, simple content that's easy to understand and addresses only one learning objective at a time can be considered for a mobile learning experience.
Do you have a mobile learning strategy in place yet? If no, then it's time you spoke to the experts.