5 Tips to Design Training Assessments for Mobiles
In this blog post we will look at 5 tips to design training assessments for mobiles.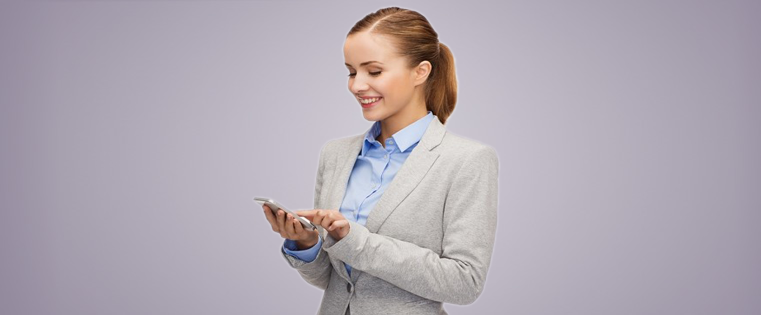 As we all know, mobile technology has totally transformed our lifestyles and mobiles have become crucial for any business activity, communication, and other regular, day-to-day activities.
Similarly, in the eLearning industry, training methodologies have been greatly influenced by this new technology. Many organizations have started using mobiles to deliver trainings. With the help of the mobile, employees can access training material, anywhere and anytime.
But one major factor in m-learning is designing assessments. Assessments are an integral part of any eLearning course and they help the organization evaluate learners' comprehension of the training material.
So, in today's blog we will look at 5 tips to design training assessments for mobiles.
1. Keep the questions short and crisp
When you design assessments for mLearning, make sure each question is direct, crisp, and as simple as possible. Using long paragraphs in questions will create pointless confusion and the learner may get bored or lose interest by looking at a wordy question. Another advantage of using short and crisp questions is that you save a lot of space, unlike in the case of using lengthy questions where your mobile screen will look heavy and cluttered, with not much space.
2. Give clear instructions
Instructional designers should make sure they provide clear and appropriate instructions, wherever required. Instructions enable the learner understand the activity so that he can perform better and complete the given activity easily.
For example, if you have a drag and drop assessment and the instruction given for that is of matching, this will confuse learners. Thus, give clear and appropriate instructions to make the learner's job easy.
3. Conclude each unit with an assessment
Rather than just integrating assessments at the end of the course, it is better you provide learners assessments at the end of each unit. Remember that your learners are likely to study and complete each section independently, based on the schedule which allows time to do so. So, to ensure the learner has a complete m-learning experience, assess what they have learned, and test their acquired knowledge in the form of quizzes, tests, or assessments.
4. Integrate interactive assessments that can be accessed anywhere
When designing assessments for mLearning, you need not stick to any particular format. In fact, you can use interactive assessments such as scenarios, puzzles, etc. But the only concern is that, you need to ensure the interactive assessments are accessible to learners, anywhere and anytime.
For example, if you have used an interactive assessment that runs or works well on a PC/laptop but not on a mobile device, then it is of no use. Also, make sure the visual design of these interactive assessments is clutter-free as there is minimal space on a mobile screen.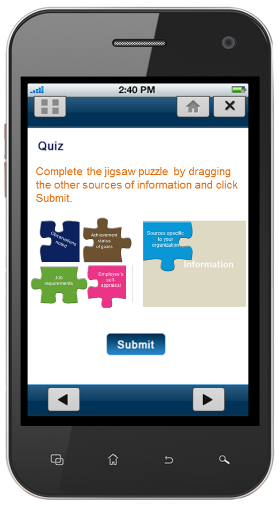 5. Use games in assessments to break monotony
As discussed earlier, you need not stick to a particular format when designing mobile assessments. You can use any format accessible by learners. Similarly, games are another very interesting format you can use for assessments. They help break the monotony of the course and simulate learners' cognitive skills in a friendly manner.
We all know that games are great tools or methods to engage learners, but one important factor you need to consider while designing games for mobile devices is the touch interactions of mobile platforms. Design games keeping this factor in mind also the accessibility of the game.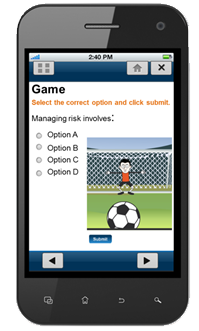 I hope these tips will help you design effective assessments for mobile devices.
Hope you find this blog informative! Do share your experiences.