6 Steps to Implement Mobile Learning Successfully
This blog post shares insights on how to implement mobile learning successfully.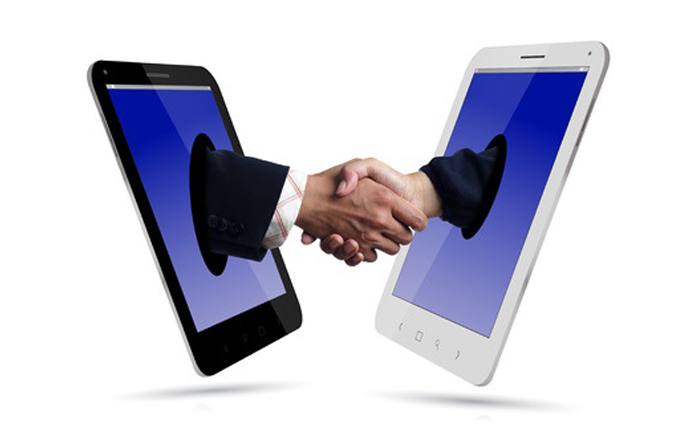 Due to intense competition and insufficient time, today's organizations want to train their employees while they are on the move. This can be done through mobile learning because mobile technologies allow learners to quickly access information or training modules, when they need them the most.
The latest report by Forrester, on mobile adoption in enterprises, states that 66% of employees now use two or more devices every day, including desktops, laptops, smart- phones and tablets. A smaller, but notable 12% percent said they now use tablets at work.
And in the Benchmark Study conducted by Towards Maturity, it was revealed that employees responded positively to learning when organizations used mobile devices for employee learning (Towards Maturity, New Learning Agenda – Talent, Technology, Change, 2013).
These statistics indicate that mobile learning is very useful to deliver training. But, how do we get started? Well, I will share some steps which can help you implement mobile learning successfully.
Step 1: Identify the need and analyse your audience
Mobile learning cannot be implemented at a single go. Even though mobile learning offers potential benefits, you should determine whether there is a need for mobile learning in your organization, and this can be done by identifying the gaps in the existing training methods and analysing how mobile learning can fill those gaps.
If there is a need, then start analysing your audience to prepare a list of employees who could benefit from mobile learning.Then, check whether your workforce is ready for mobile learning and has the knowledge needed to use the mobile devices.
Step 2: Determine the costs
The second step is determining the cost; you need to estimate the cost of implementing mobile learning by considering the following.
Hardware cost
Development cost
LMS Integration cost
Hardware cost: Hardware cost includes the cost of mobile devices and related infrastructure.
Development cost: This includes the costs related to the payment of salaries for instructional designer, graphic designers, and other professionals needed to develop the mobile learning course. You also need to factor the expenditure involved in the purchase of authoring tools.
LMS Integration cost: It includes the cost incurred to set up an LMS. You may need a new LMS if you don't have one or your existing system does not support mobile learning.
Step 3: Decide on the devices
Once you estimate the costs, you need to decide on the devices. Here, you have two options – purchase on the mobile devices for the staff or implement the Bring your own device (BYOD) policy. If you wish to implement BYOD, then you should make sure that the courses you develop are compatible with all types of mobile devices.
Step 4: Design courses considering the small screen
Mobile learning is all about Just-in-Time learning, So, design the course keeping the screen size of the devices in mind. Ensure that the interactivities used in the course are simple, concise and self-contained, so that they can be included in small modules.
Step 5: Choose the right authoring tool
The fifth step is choosing the right authoring tool. The sizes of the screens of various devices are different. So, make sure that the authoring tool can be used to develop a course which runs seamlessly on all mobile devices.
Step 6: Select the right delivery method
The last step is the selection of the right delivery method. If you want to track your mobile learner's activities, then your LMS should be compatible with all devices. If it doesn't support, then you can think of switching to a new LMS.
These are the six crucial steps which help you implement mobile learning successfully. What do you think? We'd love to hear your views.