6 Responsive Design Tips to Develop Multi-device Compatible E-learning
This blog post offers six tips that will help you develop multi-device compatible e-learning courses.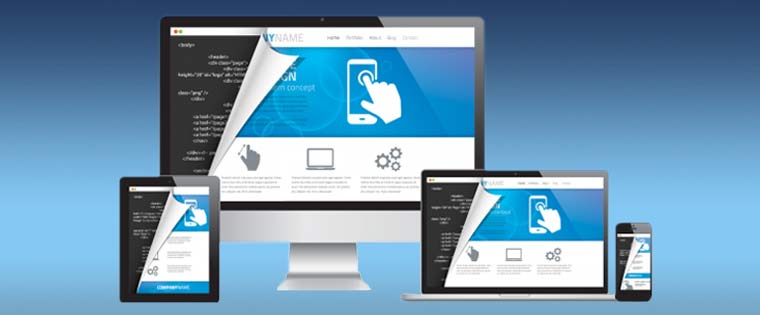 How many devices do you use in a day? A laptop, desktop, tablet, and Smartphone? We use multiple devices in a day according to our choice and availability. So, if you want your online courses to be available to your employees, not matter which device they use, you can create one course for each device you want to deliver on. But this idea suffers a severe handicap. It's quite expensive and time consuming, and needs a lot of effort. To minimize these issues, adopt Responsive Design.
So, what exactly is responsive design? It's a single version of a course delivered across multiple platforms or devices, built using everyday web technologies such as HTML, CSS, etc.
A single version of the course works in all devices, it is easy to track and maintain, cost-effective, easy to access and search content, and allows sequential screening.
Here are 6 responsive design tips to develop multi-device compatible e-learning.
Offer Responsive Microlearning Modules
Creating a responsive course saves cost, time, and efforts. But you should think about how it will make sense to learners. For example, if you create a course 50 minute course for a Smartphone with a small screen size, you are bound to face loading issues and distracted learners.
Responsive design deals with how you adapt your user interface and content based on the device being used. We need to enhance the learning experience on the Smartphone, not replace the desktop/tablet experience.
So, how can we make that 50-minute course a worthwhile learning experience on a Smartphone? It's simple, present the content in pieces:
A series of responsive Microlearning modules that cover 1 specific topic each
Responsive refresher courses on specific topics for employees who've already completed the entire course on their desktops/tablets
You can maximize ROI by ensuring the right content is shown in the right context on the right device, accepting the limitations of different devices.
Go Mobile First
Consider a mobile strategy first. Here is where you think about the learner experience on a mobile device and then scale it up to desktop/tablet screens. Why do most designers embrace the 'mobile first' strategy? It's because, 1 in every 5 people use the mobile device for web browsing. Mobiles are more relevant than desktops/tablets. The only research you need to do before designing a mobile course is plan and design your course for the smallest possible screen. If you embrace this mobile first strategy, you can build an adaptive environment. Note that here you need to think about the design and learning strategy that will work on mobiles.
Consider the Need for Speed (Image Quality vs. Speed)
Slow loading is the main drawback of responsive design. No matter what device you use, the learner will be bored if he has to sit and take a course which takes long to load. To avoid this, you need to:
Compress the content of your e-learning
Create separate versions of images (optimized images)
Following these tips, you can reduce scaling and bandwidth issues.
Think About the Layout and Visual Treatment and Then Wireframe It
Before you start developing or designing a course visually, ask yourself:
How long will the course be?
What is the strategy I'm going to use and how can I fit visuals to support it?
What is the best way of organizing interactivities and how do I carry client branding throughout the course?
What is the mobile strategy being used?
How to structure the content?
Now, wireframe it before going further; wireframes are a perfect way to communicate quickly and clearly the screen layout, scope, visual treatment i.e., the usage of visual elements to provide a learner-friendly environment. For example, at the prototype stage, you need fill the gap between the concept and reality, to give the client an overview of how the course will look and function.
Eliminate the Unnecessary
Get rid of the unnecessary elements or information; this will declutter the course. Eliminating unnecessary stuff will reduce loading issues and also the diversion factor. You also need to eliminate:
Excessive whitespace
Unnecessary graphics
Layouts and borders that do not add any value
Prototype, Test, and Share
Before you upload a course, you need to check whether the course is viewable in all platforms. You need to do a cross-browser comparability test. You need to:
Talk to your front end developers and avoid as many mistakes as you can
Develop an early proof of concept and perform a thorough quality check on all target devices
Engage your learners by giving them a quality output compatible across all platforms
Share and receive feedback to meet client expectations
These are some tips that'll help you develop multi-device compatible e-learning courses. You also need to plan your time and budget accordingly. Ultimately, you need to design a course which is responsive and can quickly load and function on all devices.
Have other interesting tips? Please share with us in the Comments section below.
Happy Reading!!