Are You Using These 7 Microlearning Formats in Your Learning Strategy?
Microlearning formats offer stellar learning experiences. Let's check the microlearning formats that facilitate an enhanced learning experience.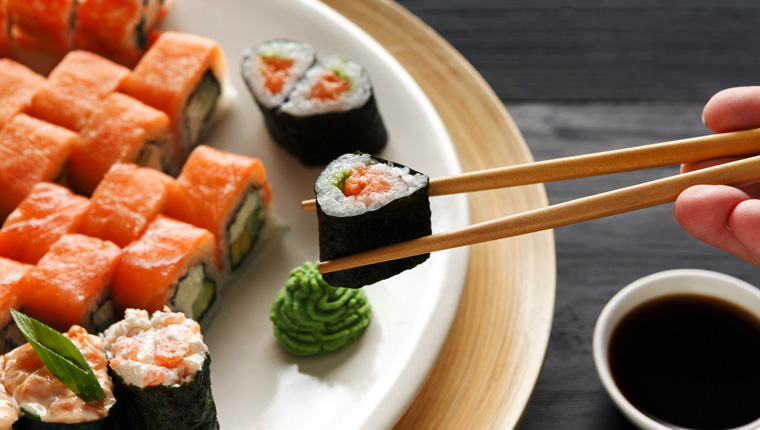 According to an article by Forbes, more than 60% employees work before/after their standard working hours, whereas an average employee might be spending around two hours a week working outside the office. Remote work and flex timings continue to rise as the modern workforce demands better work-life balance and greater flexibility. This scenario has given rise to the demand for a learning experience that complements learners and makes learning accessible to them wherever they are. Mobile learning and bite-sized microlearning modules in various formats make for a perfect partnership in this context.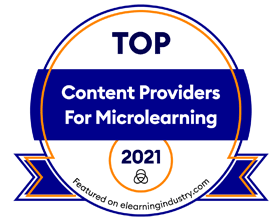 Microlearning has been proved to be an effective way to support formal training and provide performance support interventions. It offers just-in-time bite-sized learning assets or short-term learning activities that help learners achieve a specific learning objective. If you are among those who think microlearning is just about videos, it'll pleasantly surprise you that microlearning is available in a wide range of formats from infographics and podcasts to quizzes and flash cards. Organizations are leveraging a variety of microlearning formats in their training framework to offer learners a just-in-time, personalized learning experience.
Let's have a look at seven such microlearning formats or assets that can be incorporated in a mobile learning program. Along the way, we'll also check a few pointers on designing these assets for mobile devices.
7 Microlearning Formats to Include in Your Learning Strategy
1. Microlearning Video
Yes, let's start with the ubiquitous video. Video-based microlearning modules are primarily used in a training mix for skill building – demonstrate/reinforce the execution of processes, equipment handling, safety tips, and more. The steps involved in the execution of each task can be developed as independent bite-sized videos. This makes it more accessible to learners as just-in-time support. According to Forrester research, an online video of one-minute equates to approximately 1.8 million written words. Hence microlearning formats such as videos can greatly enhance learning and increase the rate of knowledge retention.
However, when creating videos for mobile learning, remember to restrict the duration to a maximum of 5-7 minutes. Keep in mind that your learners may access the video on their smartphones anywhere and anytime. A short duration will help them stay focussed on the learning and helps reduce digital eye-strain on small devices. Also, don't use backgrounds and sound effects that might hamper the smooth loading of the video on mobiles.
This microlearning format can be delivered in variety of options such as whiteboard animations, explainer videos, interactive videos, expert or use-generated videos, GIFs, etc.
2. eBooks and PDF Documents
eBooks and PDFs are used to provide comprehensive training on specific topics such as products, policies, or processes. This microlearning format is considered to be the simplest and easiest way to present online course content on mobile devices. Rather than providing lengthy text, make the content crisp with bullet points and appropriate icons.
While developing eBooks and PDF documents, ensure the content selected is aligned with your learning objectives. Alternately, nice-to-know content can be developed as PDFs and included in eLearning courses. Job-aids in the form of PDFs can also be uploaded on the LMS so that learners can access them whenever needed.
eBooks and PDFs can be a compilation of text, graphics, audio, video, and multimedia. These microlearning assets can also be made interactive using tools such as Flipbook Maker, thus providing learners an immersive learning experience that extends far beyond simple clicks.
3. Infographics
If given a chance, people would rather look at an image or watch a video, than read. Infographics take advantage of this human tendency to improve learner engagement by presenting huge volumes of data in a visually appealing format.
Infographics illustrate complex data using easy to understand visual representations. They can be used to compare and contrast data or ideas, explain multi-step processes, connect concepts, or even narrate a story. Infographics can also be made interactive by incorporating animations, motion, and more. Summarize the text and simplify graphics to reduce dimension. Links to detailed version of content and graphics can also be provided within the info as thumbnails.
4. Simulations
Simulation is the best visual tool used to explain software processes. Typically, simulations are used in eLearning courses that teach how to achieve tasks in a new environment or how to navigate through an application. However, this microlearning format also makes perfect sense in mobile learning. How?
Record 'Watch' simulations as videos using screen capture software such as Camtasia, with each video covering a single learning objective, For example, the steps involved in filling a form using a software or setting performance goals in a HRIS can each be developed as standalone videos.
These bite-sized simulations will make perfect sense for learners – when they want to execute a particular task within the software. These short videos can be easily downloaded or played online using a mobile application or accessed from the LMS.
5. Microlearning Quizzes
Quiz-based microlearning challenges helps you offer pre-training assessments to know the existing knowledge of learners as well as post-training assessments to determine who needs reinforcement training. Micro modules in the form of mini-quizzes are a great way to test learners' capability to apply the gained knowledge after training. Fill-in-the blanks, sequencing, match activities, maze and board games, and several exciting options can be leveraged for this microlearning format.
One of our clients used video-based microlearning quizzes to test learners' knowledge and how it translates to application after an eLearning course on information security knowledge. One video-based challenge was developed for each possible threat of compromising information security. Each video contained a scenario the learner is likely to encounter at the workplace, followed by a set of pertinent questions that assess the learner's ability to take appropriate decisions.
6. Podcasts
Podcasts are digital audio files. As a microlearning format, they can be used to offer learners snippets of information – such as a talk by an expert, the Q&A session of webinar, and more. They can be hosted on your LMS for direct access or to enable downloading onto learners' mobiles.
They are ideal to offer additional knowledge and can be used as effective reference tools (especially when learners access them while commuting to work or traveling), or when learners need additional information on a subject. To make your podcasts interesting, deliver them as easy to digest chunks of learning that encompass work-related updates, tips, and anecdotes. Podcasts in the form of small bytes will also put you at the advantage of regularly updating learning content.
7. Mobile Apps
Mobile app is a fast emerging microlearning format, particularly in corporate learning. It unleashes learners from the constrains of online resources and offers them the flexibility to learn even without an Internet connection. Here, all learners need to do is download the app and the course content will stay in their mobile device until they uninstall it. Probably, this quick just-in-time access to knowledge is the most significant advantage of mobile learning applications.
While developing mobile learning apps, ensure they are compatible with Android, Windows, iOS, and BlackBerry devices. This helps learners engage with the learning content through devices of their choice without any restrictions.
According to a survey by Forrester, about 74% of information employees surveyed shared that they use one or two devices for work. Thus, to provide an engaging, rich, and appealing, you must also ensure your micro modules are designed to be responsive to whichever device or browser learners want to access them on. Would you like to know more about responsive online course development? If yes, check this eBook to get insights into developing device-agnostic online learning.