Quick Support for Software Training with Quick Reference Guides
Check this blog to know how you can create quick reference guides for software training and the guidelines to create them.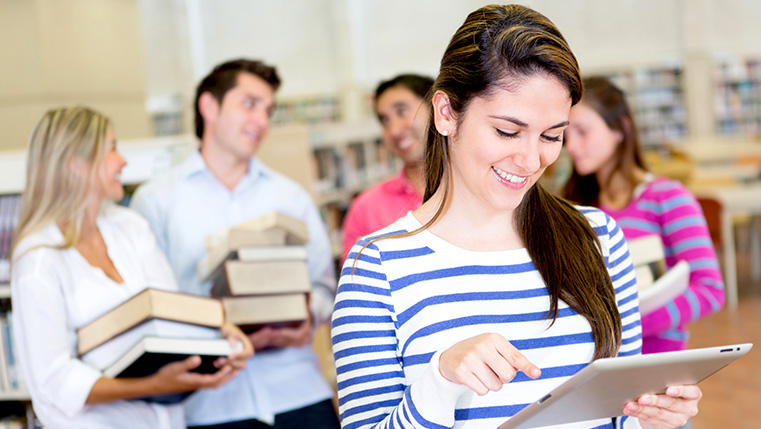 Jake was at a client's location, trying out a new software implemented by his organization, for which he had undergone end-user training. But while using the software, he had some niggling doubts and wished he had a job-aid he could refer to, so that he could operate the software confidently. Were you ever caught in a similar situation like Jake? Did you wish you had a job-aid you could quickly refer to when trying out new software? To get over such situations, it is important to have job-aids that are easily accessible, which will help you perform your tasks.
There is no doubt that formal software training should be designed to help employees gain expertise on using the software. But efficiency increases only when employees are able to apply this knowledge when they are operating the software. To this end, it is important to provide performance support in the form of job-aids along with formal training on new software. This will help employees become efficient at using the software.
Job-aids in software training can be in the form of:
Checklists
User guides
Quick reference guides
FAQs
Microlearning modules
Infographics
Among these, quick reference guides or QRGs are a useful option for providing immediate help to employees while performing a task.
What are Quick Reference Guides?
Quick reference guides, as their name suggests are documents or electronic performance support formats that provide brief and concise guidelines to perform specific job-related tasks. A quick reference guide will contain an outline of a procedure or provide step-by-step instructions. The idea is to provide concise and specific information to perform a specific job-related task. They are designed in user-friendly formats that make it easy to access them while on the job.
These reference guides can be in paper or digital format, and should provide detailed written instructions with supporting images, screenshots, and diagrams. In software training, these guides explain how to execute tasks in the software in a step-by-step process, similar to the simulations used in e-learning courses for software training.
Creating Quick Reference Guides
Make them standalone: Each guide should be standalone that can be understood without having to read other guides. Each guide must be an independent document, acting as separate Help material.
Use annotated visuals: These guides should contain visuals with as many details as possible to explain how to execute a process.
Use accurate details: Accurate information is the key to the success of reference guides. The information must be relevant and up-to-date, and the terminology accurate.
Quick Reference Guides in Software Training
One of our clients, a biopharmaceutical firm involved in drug development and research wanted different training methodologies for software training for multiple end-user roles. They wanted role-based training using various training methods that included ILT and e-learning. Our experience in developing e-learning courses for software training helped us complete the project successfully.
Apart from this, they wanted us to develop quick reference guides or QRGs for their employees.
These were intended to act as performance support aids for employees, to help them apply what they learned in the course, while operating the software.
These guides were created for all user roles and were published in the PDF format that could be printed out by the users.
We created these guides using content from the e-learning courses. We excluded descriptions included the e-learning courses and used only the processes from these courses to create these guides. These guides were not very long, and each step was described in brief, with appropriate visuals, which the employee could quickly refer to when performing the task.
Every step in the process was numbered and contained precise information the learner needs to know to execute a process. They contained just enough information to get the job done or execute the steps in the software.
Quick reference guides can act as an important job-aid for software training to help employees make optimum use of the software. Having a handy reference guide that is accessible to them whenever they need increases their confidence levels when using the software. What do you think? Share your thoughts in the Comments section.