Informal Learning Through The Lens of Microlearning Solutions
What is microlearning and can it help with informal learning? If it can help, in what way? Get familiar with learning informally through microlearning.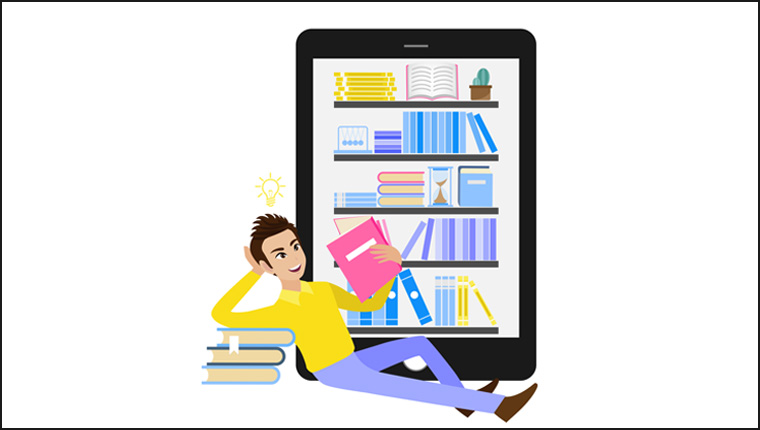 As the lives of corporate employees are becoming more hectic, there has been a huge shift in what learners expect from their training. Modern learners are looking for a learning solution that does not meddle too much with their work schedules; something that can be accessed on their favorite smart devices; having access to resources and learning material that helps them finish job tasks. To address this need, many companies use microlearning solutions.
Informal Learning through Bite-sized Learning Nuggets
What Exactly Does Microlearning Mean?
How Informal Learning and Microlearning Go Hand in Hand
How Can Microlearning Enable Informal Learning
Preps the learners for formal online training or ILT sessions
Updates learners on latest trends
Refreshes employee knowledge and fights the forgetting curve
Offers on-the-job performance support

Promotes collaborative and social learning in employees working remotely
What Exactly Does Microlearning Mean?
Microlearning modules are more than just bite-sized learning modules. They are short but focused resources which offer just the right amount of information at the right time, which is also why it is the ideal solution for performance support. Each microlearning module has a duration of 8-10 minutes, with each module covering one learning objective. This short learning period allows learners to consume training and apply the knowledge to their work quickly. Popular microlearning formats in corporate training include infographics, short how-to-videos, flowcharts, GIFs, animations, blogs, games, and PDFs.
How Informal Learning and Microlearning Go Hand in Hand
Informal learning is a style of learning that occurs outside a structured and formal classroom set-up. Unlike formal or social learning that is structured by the organization, learners in an informal learning setup, set their own learning goals and objectives, time and space of learning. It comes in many forms, including watching videos, self-study, performance support, or even games.
Microlearning became popular because of the notion that busy learners could consume learning content in the small gaps between their meetings and job tasks. Second, many learning professionals hoped that if learners could not fit a full course in their schedule, they would at least have time for a five-minute learning module.
How Can Microlearning Enable Informal Learning
Employees increasingly prefer informal learning opportunities. Companies can use microlearning as a motivation tool, because the shorter format can be naturally appealing to learners than lengthy eLearning courses. Let's look at the different ways bite-sized nuggets can motivate informal learning in detail.
1. To prep the learners for formal online training or ILT sessions
The purpose behind a pre-training session is to:
Get the employees/learners interested in the learning program
Provide them a glimpse on what is going to happen in the actual training process
Employees can take pre-training courses offered in the form of microlearning assets—such as short videos or infographics. For example, a short video trailer on the upcoming training program can build curiosity among employees and at the same time get them excited about the training session. Similarly, an infographic or a PDF document can offer basic concepts on subject matters which will be discussed in detail in the formal online training or in the classroom session.
Learners can also be motivated to take quiz-based microlearning assessments to test their existing knowledge, thus helping you assign only the necessary training that matches their current knowledge level.
2. To update learners on latest trends
In today's fast paced global economy new trends emerge, and policies change expeditiously. As a result, it becomes quite difficult to keep learners up to date on these market trends through formal online courses or classroom sessions, as they are mostly held annually in large organizations.
Microlearning modules that teach learners about the latest trends and updates can be easily developed and uploaded to the company's LMS. Learners then log in to the LMS, access this material whenever they want on their smart devices and stay updated with the latest knowledge.
An example in the context of sales training is creating an infographic with newly updated product details or a PDF that details the revised customer policies. The infographic or the PDF can be easily accessed by sales executives using their mobile devices, before meeting with prospects.
3. To refresh employee knowledge and help fight the forgetting curve
Rolling out an eLearning program or conducting classroom training at every quarter to refresh employee knowledge is not a feasible option. This extensive time gap between the training programs can result in learner disconnect or confusion with the subject matter. For instance, it can be difficult to recall the key product features while conversing with a client or a delay might happen in troubleshooting or fixing an equipment problem. This inability among employees to retain the gained knowledge is a problem in intensive or complex corporate training.
With the help of bite-sized, refresher modules offered periodically through the organization's LMS, employees can refresh their newly acquired skills, processes and methods after every training program. This dramatically improves their knowledge retention and leads to an increased job performance. And thanks to the short turnaround time for creating short nuggets of refresher modules using rapid authoring tools, organizations can scale up the development without spending too much time or resources.
4. To offer on-the-job performance support
In an informal learning context, bite-sized learning nuggets in the form of videos, animation, infographic, flowcharts and PDFs can be sent to employees as just-in-time support or job-aids. These job aids reinforce the skills and knowledge acquired during the training program and assist them at the moment of need in accomplishing complex processes and procedures.
For example, a service technician who is having trouble with fixing a piece of machinery can access an explainer video demonstrating the step-by-step solution to the problem at hand. These resources can be downloaded by the learners from the company's LMS or mobile app and carried around for just-in-time requirements.
Handy microlearning assets such as infographics depicting do's and don'ts of a process or rules and guidelines on executing a task are other examples for on-the-job performance support tools.
5. To promote collaborative and social learning in employees working remotely
Today's corporate world is witnessing an increased number of learners who work in remote locations all around the world. This growing remote work culture has led to employees feeling left out, if the State of Remote Work report (2018) is to be believed. As per the report, 21 percent of remote workers claim loneliness as their biggest struggle working remotely.
With the advent of social learning technology, the idea of social learning or collaborative learning is increasingly finding takers in informal learning circles to beat this employee loneliness.
Microlearning enables integrating social learning to your informal learning strategy in multiple ways. For example, organizations can use a social media platform such as Facebook, Twitter or WhatsApp or the learning management system of your organization to invite learners and encourage them to share their daily work life experience.
Using social learning platforms employees can limitlessly collaborate and access support from their colleagues at any point of need. Apart from staying connected, this opportunity also helps the remote learners to stay updated with the latest industry trends and standards.
According to a 2016 US News article, corporate giants are increasingly turning to informal learning to upskill employee performance. As per the report they spend an average of $413 billion on informal, on-the-job training annually. Understanding the fashions in which informal learning and microlearning relate to each other can enable you to combine them and build a more effective and successful eLearning strategies. After all, informal and microlearning both try to fill in knowledge gaps, and adapts to the learner's learning style.
Would you like to get a complete picture of how microlearning can fit into your overall learning strategy? Take a look at this e-book for more insight on microlearning.