5 Quick Tips to Convert Lengthy E-learning Courses to Micro Modules
This blog gives training managers and e-learning project stakeholders a few tips that can aid the migration of lengthy e-learning modules to micro modules.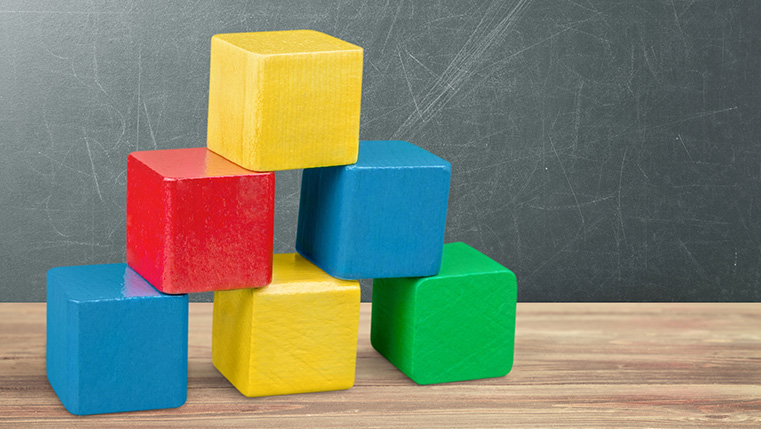 What would you prefer? A lengthy e-learning course or a short, micro module that gives you the information you need? I bet, you would opt for the later. And you are not alone, as there are millions like you who prefer information in bite-sized nuggets. The modern workforce prefers learning in short bursts rather than being swamped with a lot of information. That's probably the reason many organizations are considering the migration of lengthy learning modules to micro modules.
If your organization is also planning to convert lengthy learning modules to bite-sized ones, this blog post shows you how.
1. Identify the Training Objective
Before you go ahead with the process of converting a lengthy e-learning module to a shorter one, identify the training objective. What is the main purpose of introducing the modular approach in training? Is it to:
Address skill-based training
Facilitate behavioral training
Disperse concepts
For those who think otherwise, short modules are very effective in behavioral training.
2. Evaluate the Existing Lengthy Learning Module
Evaluate your existing learning module. Narrow down on the 'need-to-know' information and cut out the fluff. Identify the content or topics that can be presented in a microlearning format.
Let's say you have a lengthy health and safety training that is used to train workers on the shop floor on how to use Personal Protective Equipment (PPE). Instead of presenting a lot of text, why not present it in the form of a short video that shows workers how exactly to use PPE? This not only reduces the length of the course but also presents it in a more effective learning format such as videos or infographics.
For one of our clients, an insurance giant based in Australia, we developed videos to highlight the company's commitment to workplace safety. The company wanted 2D animated videos that provide a visual representation of their safety and wellbeing journey. The videos were to be presented in a workshop that was only 2 weeks away.
Given the extremely short deadline, we were able to pull this off by following a smart three-phase agile development process.
3. Select the Right Authoring Tool
Selecting the right authoring tool is critical in the effective migration of lengthy courses to micro modules. The biggest advantage of micro modules is that they are easily accessible on mobile devices. But to make the short modules mobile-device compatible, the authoring tool must support HTML5 output. Take your pick of authoring tools to design engaging, interesting micro modules:
Articulate Storyline
Lectora Inspire
Adobe Captivate
iSpring
The authoring tool selection also depends on the strategy you plan to use in the micro module. Articulate Storyline is a good choice if you plan to use a scenario-based instructional strategy. Likewise, Adobe Captivate is an excellent choice when it comes to simulation-based training.
4. Present Information in Short and Sweet Segments
Bombarding learners with a lot of information can be overwhelming. It is always better to learn in short segments. The format of micro modules does not take learners away from their work for long durations. Does this help the cause of employee productivity? YES, of course! Busy employees are more likely to complete a 10-minute microlearning module than a 3-hour course.
This also means that you need to stick to one learning objective per micro module. Lengthy sentences in your current e-learning course will need to be edited to make it short and crisp. This might involve:
Deleting a few lines or even paragraphs
Conveying the gist of each paragraph
Excluding 'nice-to-know' content, or offering links to resources that give additional information
5. Develop the Micro Module
Developing the micro module is not restricted to the development team. As a stakeholder, you need to be involved in the development process. You know your learners better than anyone else. So, provide your inputs on what works and what doesn't work well for the learners in your organization. Micro modules can make use of a variety of interesting formats such as videos, infographics, flow charts, animations, and more. Doing a thorough review and providing timely feedback can help the developers in designing a product that's just perfect to meet your training needs.
This is the digital age where time is of essence. If you do not provide learners the information they are looking for, just-in-time, they are going to look for it elsewhere. Migrating from lengthy learning modules to micro modules is a great way to promote a learning culture in the digital age. Are you ready to get started?