Tips to Make Compliance Courses Interesting
Check this blog to know how you can deliver good compliance training, online.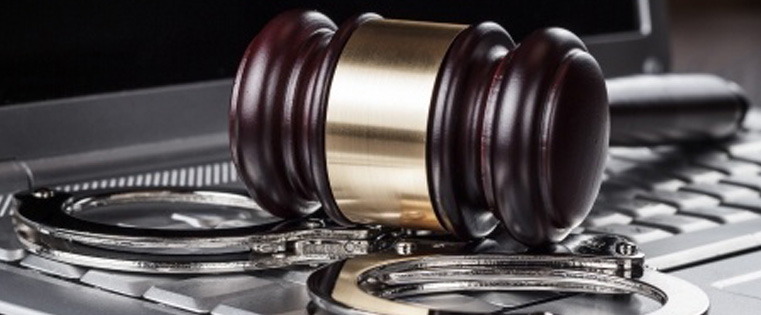 Adam is an L&D executive, in-charge of regulatory affairs training in a large stock broking corporation. Recently, his organization launched an online course on the guidelines prescribed by the Securities and Exchange Commission (SEC). The content of the course was quite comprehensive, and Adam expected the course to be a grand success. However, to his dismay, the e-learning course received a poor response.
Adam is not alone. Many compliance training managers find themselves in a similar situation. How can companies ensure 100% completion rates for mandatory online training programs? What does it take to make e-learning courses on applicable laws and norms learner-friendly? Let us see.
Remember compliance training is NOT intended to make your staff experts on laws
I'm sure we all agree that the objective of a compliance course is to help learners prevent violation of applicable norms. To achieve this objective, it will suffice if the content of the course enables your employees to identify situations where the rules could possibly be violated. THERE IS NO NEED TO MAKE YOUR STAFF EXPERTS ON THE NORMS. For instance, a medical representative needs to know that promoting a drug for curing conditions other than what it is intended for is a violation of the law. He need NOT have "specialist-level" knowledge of the law that prohibits companies from doing so.
Explain the laws in a simple, lucid language
The content of compliance courses deals with laws, which learners perceive to be dry and boring, and using complicated legal jargon will only make life difficult for the learners. So, ensure you explain the laws in a manner your employees can easily understand. For example, instead of simply stating that insider trading is prohibited by law, first tell learners that insider trading is the practice of benefiting from dealings on a stock exchange by having access to confidential information about companies listed on the exchange. Then, tell them that this practice is illegal, as it provides an unfair advantage to the persons privy to the information.
Use videos to avoid death by PowerPoint
Many companies convert classroom PPTs on regulatory and other compliance aspects into online courses. Often, these courses present information in the form of bulleted lists and this only serves to put learners off. It is a good idea to replace bullets with bite-sized learning videos. Videos have the ability to connect instantly with learners and help them retain information longer. One of our clients in the pharmaceutical sector replaced online courses on norms related to sexual harassment, containing bullet points, with several 3-7 minute video-based lessons. The initiative proved to be a success and the learning videos received a very good response from the staff members.
Go for game-based compliance courses
This is another proven way to impart training on relevant laws and norms in an effective manner. Game-based courses help overcome the monotony caused by dry content and create a fun-filled learning environment. They enable learners to retain the information presented in the courses better and apply it effectively to their jobs. Contrary to popular perception, development of game-based courses is not expensive and time consuming.
There are various tools in the market such as Articulate Storyline, which help develop game-based online courses with minimal effort. One of our clients in the BFSI sector has developed game-based course, modeled after a crossword puzzle, using Articulate Storyline, to teach its learners terminology related to information security. The course was an instant hit and became very popular with the client's employees.
Provide infographics containing dos and don'ts
It is a well-known fact that good information support at the point of need helps employees apply the knowledge acquired in training programs effectively, and those on compliance aspects are no exception. You can use infographics very effectively to provide just-in-time (JIT) information support to your staff. Consider the following scenario.
A customer service executive of an automobile manufacturer is interacting with the purchasing manager of a client, a transport company. The executive has a ticket to a soccer match worth 20 Euros and wants to gift it to the purchasing manager. However, he is not sure whether the act would constitute a violation of the anti-graft legislation. He opens an infographic on his iPad and checks whether the gift can be made.
Good training plays an important role in preventing violations of laws and regulatory norms that govern your company. Follow the tips listed above to impart compliance training in an interesting, learner-friendly manner.