5 Best Practices Of Developing an E-Learning Video
Planning to develop a video-based online course? Then, check out this post.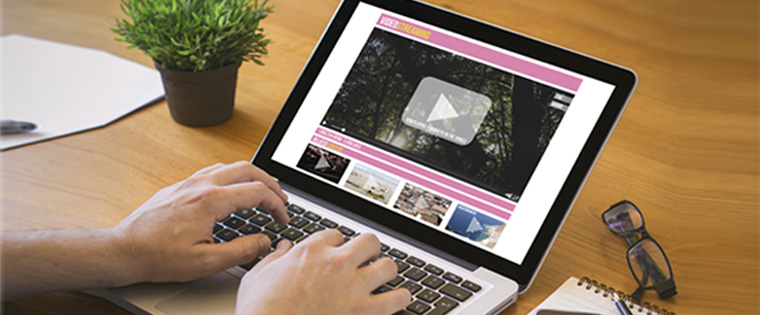 Video – an immensely popular media, used extensively in the world of corporate training. A survey conducted by Training Zone revealed 98% of organizations are likely to implement video as part of their online learning strategy by the end 2016.
Are you too planning to join the video-based learning bandwagon? Well, here are five important aspects you need to focus on.
1. Planning well for the video
You need to plan well for your online learning video. It is advisable to find answers to the following questions before embarking on the development of the video.
What are the learning goals?
What is the subject being taught?
What is the tentative practice run date?
When do you intend to shoot the video?
Where will the video be shot?
Who are the crew members (cameraman, editor,etc.)
What is the budget?
(Source: Learningsolutionsmag)
2. Keeping the video short
Today's learners have very short attention spans. A study by Microsoft showed most Gen-Y people cannot focus effectively for more than 8 seconds. So, you need to see your e-learning videos are short (not longer than 5 to 7 minutes in duration). You also need to remember most videos are consumed by learners on mobile devices, and bite-sized videos can be rendered very well on Smartphones and tablet PCs.
3. Creating a good storyboard
A storyboard is a blueprint of your online learning video — a very useful way to see how different parts of the video will look like. You need not make your storyboard a masterpiece. Just make sure it reflects what you intend to depict in the video in such a way that other members of the team such as developers, animators, tool experts, etc. can understand it. Here is a good info-graphic that explains the steps involved in the creation of a storyboard.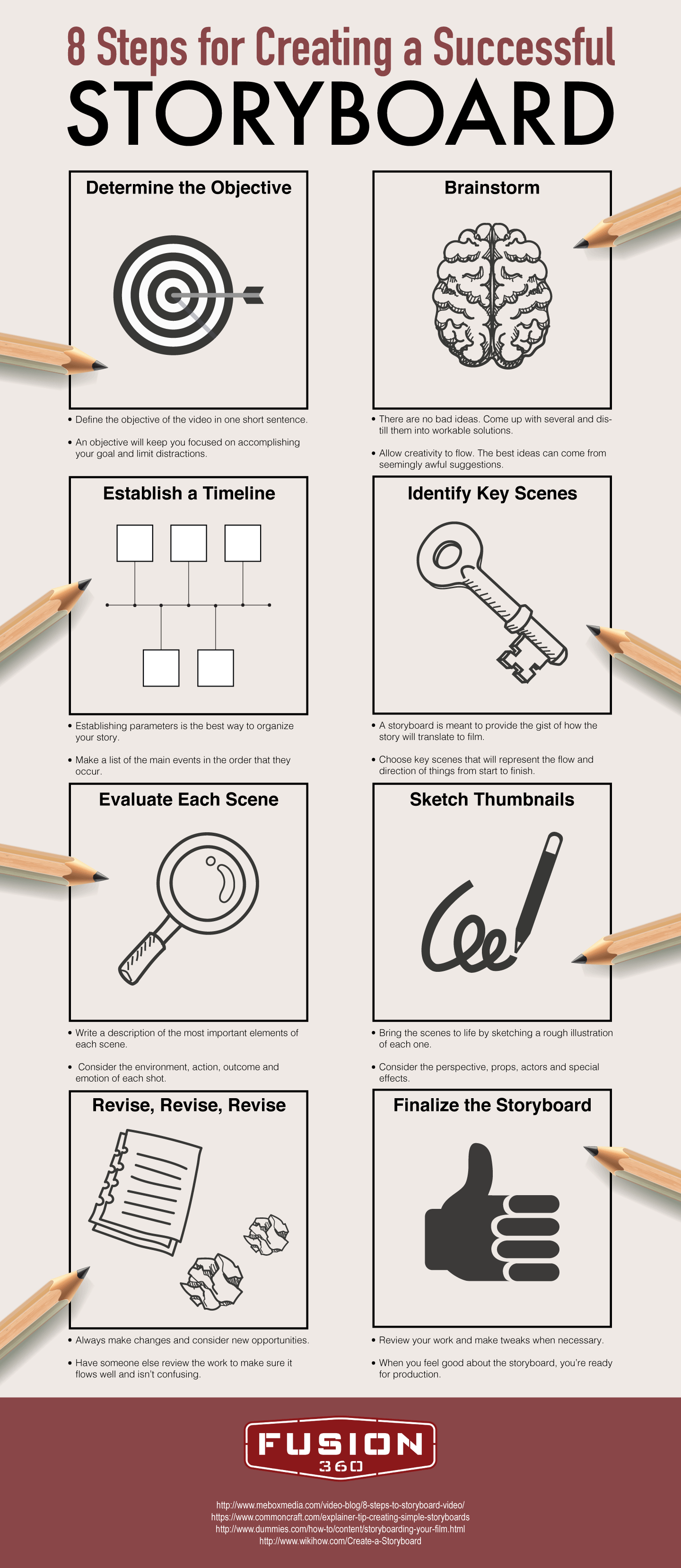 (Sourse: Fusion 360)
4. Ensuring the video is engaging
A boring video-based online course can result in killing your learners' interest rapidly. To make the course engaging, it is important to ensure it is relevant to the needs of the learners. For instance, in a fire-safety training video, you can "include a real fire accident" to explain the importance of adhering to fire-safety norms. It is also advisable to add interactive pop-up questions and hyperlinks to engage your people. You may also consider using elements of entertainment such as music and dance to make the course interesting. For instance, Virgin America uses a very interesting video to explain safety procedures while flying.
5. Developing videos in the MP4 format
Creating online learning videos in formats such as FLV, which are not compatible with most mobile devices, could result in poor experiences for mobile learners. Therefore, you need to make your learning videos device-agnostic by going in for MP4, a universal video file format.
Videos are widely used to train workforce. To create a good learning video for your people, you need to consider the following five aspects.
Formulating an effective plan
Making sure the video is not more than 5 to 7 minutes
Developing a good storyboard
Ensuring the video is engaging
Using a universal video format such as MP4
Would you like to expand this list? Please do so.