6 Types of eLearning Videos to Enliven Your Corporate Training! [SlideShare]
Engagement, efficiency, and enthusiasm! Enliven your eLearning courses with eLearning videos to yield maximum benefits. Check out this informative SlideShare to know the types of eLearning videos.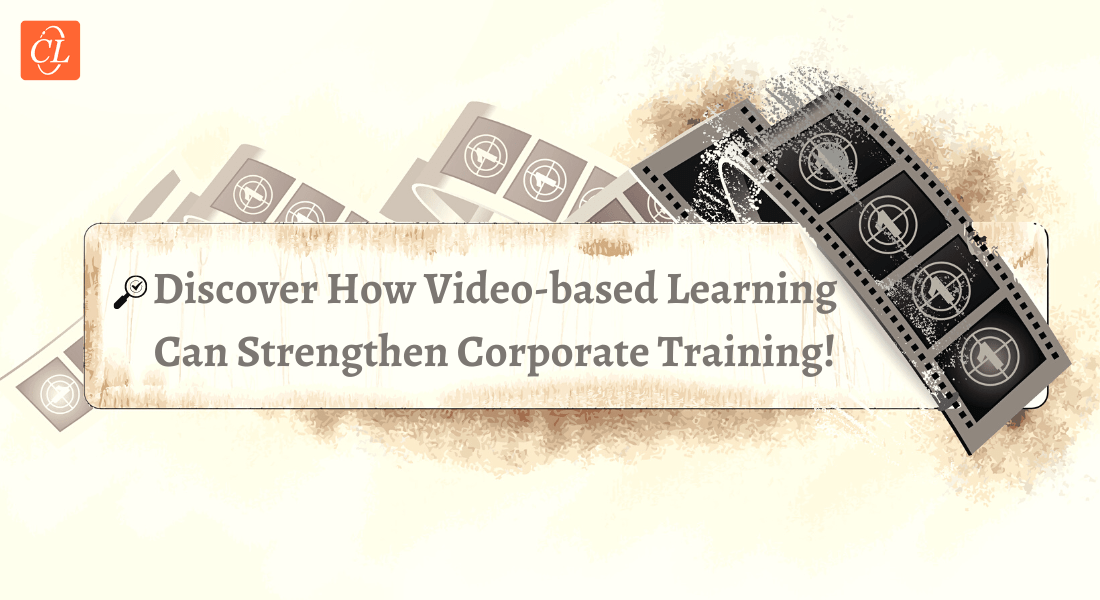 "Learn at your own pace, at your own convenience" That's what eLearning would say if it could speak! Augmenting it with videos is definitely the cherry on top that helps ensure an engaging, effective, and immersive learning experience. Because obviously, one wouldn't want their learners to doze off during the training session. In addition to that, incorporating videos in your eLearning courses is a great way to bring in a diversity of delivery methods, which in turn improves retention. So are you ready to take your eLearning courses and corporate training to the next level? Because eLearning videos are definitely the way forward.
So let's take a quick look at the benefits of including videos in your eLearning courses.
Top 5 Benefits of eLearning Videos in Corporate Training
eLearning videos have revolutionized how corporate training is delivered and have become a popular and effective way to train employees. Some of the top benefits it offers over traditional in-person training are:
1. Make content engaging and interactive: Well, this aspect goes without saying. Most modern-day learners prefer to consume information via videos instead of conventional text-heavy slides and infographics. Videos also break the single format monotony, thereby capturing the learners' attention and involving them with the training content. Different types of eLearning videos can include multiple interactive elements such as quizzes, polls, and digital flashcards, thereby making the learning experience more engaging and interactive.
2. Facilitate better understanding: Let me ask you something. If I explain a process using a paragraph from a book and a diagram and, on the other hand, I show you the whole process, which one would you remember and recall better? Well, you have your answer. Most likely, it's the latter one. Videos engage the learner's audio and visual senses, thereby facilitating an immersive learning experience. Therefore, eLearning videos are an effective tool to ensure a better understanding of concepts among learners.
3. Access to expert instructors: It's not always possible or feasible to have an instructor available for the on-site visit. Don't worry! Videos make the training process and passing on of information more feasible and convenient. They enable the learners and experts to collaborate from different locations. Yes, there's more! You can even request the instructor to record a video which can then be shared with the learners to supplement the already acquired information. Learners can gain some practical insights which can be used to improve their productivity and performance.
4. Enable reinforcement and revision: Has it ever happened that you wanted to ask a doubt but hesitated? Or the moment you realized a query, the training session was already over? Well, eLearning videos handle this problem like a pro. They enable the learners to clarify their doubts right there and then. Learners can access the video when required, and by watching the video again, they can easily fill the gap in the information and understanding. This process makes information retention long-lasting and also facilitates an uninterrupted learning experience for the employees.
5. Cater to a variety of formats: Every learner has their own unique way of learning. Some prefer videos, some like audio, and some even favor experiential learning. Videos in eLearning attend to these diverse learning needs in the most efficient way possible. They encompass both audio and visual elements, which make a perfect resort for all kinds of learners. You can even present your learners with different scenarios and situations, which boosts their decision-making and problem-solving skills, thereby enabling experiential learning. Therefore, eLearning videos benefit you as they can be leveraged to cater to different learning styles to ensure more effective, learner-centric eLearning courses.
With these benefits setting a strong foundation for incorporating eLearning videos in the training material, the next aspect to dive into would be the types of eLearning videos. That's right! Not every eLearning video serves the same purpose. So, are you ready? Check out this well-designed, informative SlideShare to learn about the different types of videos in eLearning.
To Sum It Up!
eLearning videos have been proven to be an effective and engaging way to learn. They allow for better interaction, engagement, concept building, and even access to experts. So why wait? Start taking advantage of the power of eLearning videos today, and open up a world of knowledge and opportunities! Just a heads up. Incorporating videos to ensure effectiveness can be a little tricky. Check out the instructional design strategies enlisted in the eBook linked below.