7 Advantages of Using Videos in eLearning You Can't Ignore
Long gone are the days when learners had to solely rely on reading in order to acquire new knowledge and skills. These days, videos have gained popularity for good. In this blog, we'll explore the seven advantages of videos in designing an interactive and effective eLearning.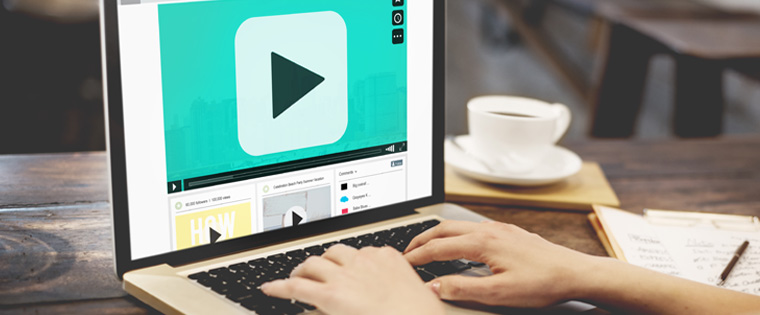 What makes eLearning so exciting is that it allows learners to interact with the content through which they are acquiring knowledge. Long gone are the days when learners had to be subjected to an endless parade of slideshows, forcing them to digest content that wasn't presented properly in the first place. Now, there are different and enriching mediums, such as videos, animations, audio, etc., through which you can offer the learning content.
Have You Tried Videos in eLearning?
Here are the 7 amazing advantages why you should:
Facilitate thinking and problem solving
Demonstrate procedures to assist mastery in topic
Ideal for visual learners
Animations to communicate concepts
Accessible on multiple devices
Demonstrate how-to and how-not-to effectively
Reduce training costs and time
Video-based learning is an amazing example of a creative and interactive instructional strategy. Videos are one of the foundational tools of eLearning. They improve learner performance by providing visual examples, allowing them to interact, explore, and understand the content at their own pace.
Wait! There are other benefits too. Let's look at the seven benefits of incorporating videos to create interactive eLearning.
Top 7 Benefits of Incorporating Videos in eLearning
1. Facilitate Thinking and Problem Solving
Using videos to communicate ideas and concepts makes learning engaging and insightful. Look at it this way: a typical video consists of moving images, sound, and text. So when a learner is watching an interactive video, they are engaging in what you'd call multi-sensory learning, which literally means learning through two or more senses.
When learners use multiple senses to grasp the depth of a concept, it allows for more cognitive connections. This not only facilitates deep thinking and understanding of the concept from different perspectives, but they also acquire problem solving skills which are crucial for better work performance.
2. Demonstrate Procedures to Assist Mastery in Topic
Videos can be used to demonstrate procedures that can assist in mastery learning. If your eLearning courses are procedural in nature, such as product training, then using videos would be the ideal. They will help you present a string of procedures in a comprehensive way that can be referenced again and again. For example, videos are a great way to demonstrate case studies, clinical procedures or mechanical processes. They can also be used to reinforce information that has been previously explained in text.
3. Ideal for Visual Learners
We can all agree that everybody has a different learning style.
There are auditory learners who learn better through listening; kinesthetic learners who prefer doing an activity in order to learn; and then…
There are visual learners who better understand and retain information when ideas, words, and concepts are associated with images and videos. These learners learn best through what they see, and videos – as you rightly guessed – are an ideal recipe for visual learning. You can experiment with how you want to present videos to your learners, but here are some tips to make the most of them.
4. Animations to Communicate Concepts
Videos need not be composed of real images. You can use animations, such as white-board drawings, animated avatars, animated explainer videos – which are very modern and visually engaging for online learners – to make it work. Having animated videos of any kind can add style and beauty to your eLearning courses. There are a wide range of rapid authoring tools available in the market. Check out the infographic below to know a few examples of rapid eLearning authoring tools.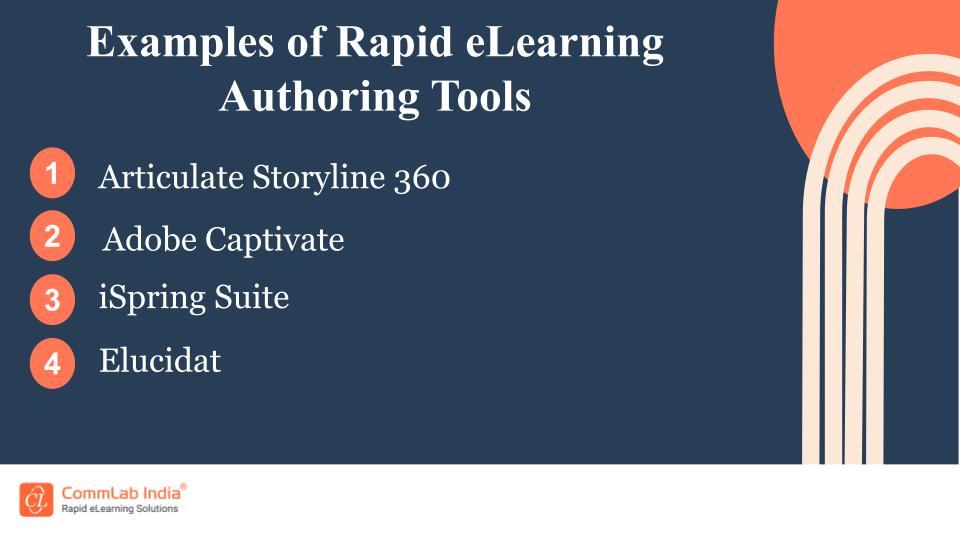 With that list in place, please note that some of the authoring tools provide with the feature that allows you to "create" videos on-the-go.
However, there are standalone video editing tools that can help you create animated videos yourself! Videos produced from these tools can then be imported into rapid authoring tools like Articulate Storyline and Adobe Captivate. Here are some of the options you can consider:
5. Accessible on Multiple Devices
Videos could be made accessible on all devices with varying internet speeds if they are kept short and light. Multi-device delivery of videos enable learners to access the videos on a desktop or a laptop, at home or at the office, and through smartphones and other handhelds when they're traveling.
On a side note, if you have a blended learning strategy in place, you can reiterate the classroom training by offering them summaries through short, digestible videos via a Learning Management System. Check out the video to know why you should consider investing in an LMS.
6. Demonstrate 'How-to' and 'How-not-to' Effectively
Another small, yet significant, benefit of using videos is that they can be employed to illustrate how not to do something and then getting the learners to spot the mistakes. If time allows for it, you can follow up by showing them the correct way of completing the task.
This is extremely useful for salespeople when it comes to teaching them how to handle customer objections. You can show them a video playing out two scenarios:
A sales rep who doesn't apply the knowledge he's gained from training and consequently fails in his job
A sales rep who does apply what he has learnt on how to tackle a customer objection
7. Reduce Training Costs and Time
Today, you can have an interactive video-based learning course up and running in no time, without burning a hole in your pocket. I don't mean recording a live presentation and posting the fuzzy tape online for others to view. No. You can employ videos with engaging content created by industry professionals, according to your own business objectives.
Also, delivering videos is easier than ever. Everybody, in today's tech-dominated world, owns a smartphone or a tablet. Videos can be distributed in short bursts to learners' devices without too much effort. This rapid delivery of videos allows your learners not only an "anytime anywhere" access, but also lets them learn at their own pace. Need some more convincing? Well, here's something highly effective and interactive just for you! Check out the infographic below to know why you should switch to video-based learning for corporate training right now!!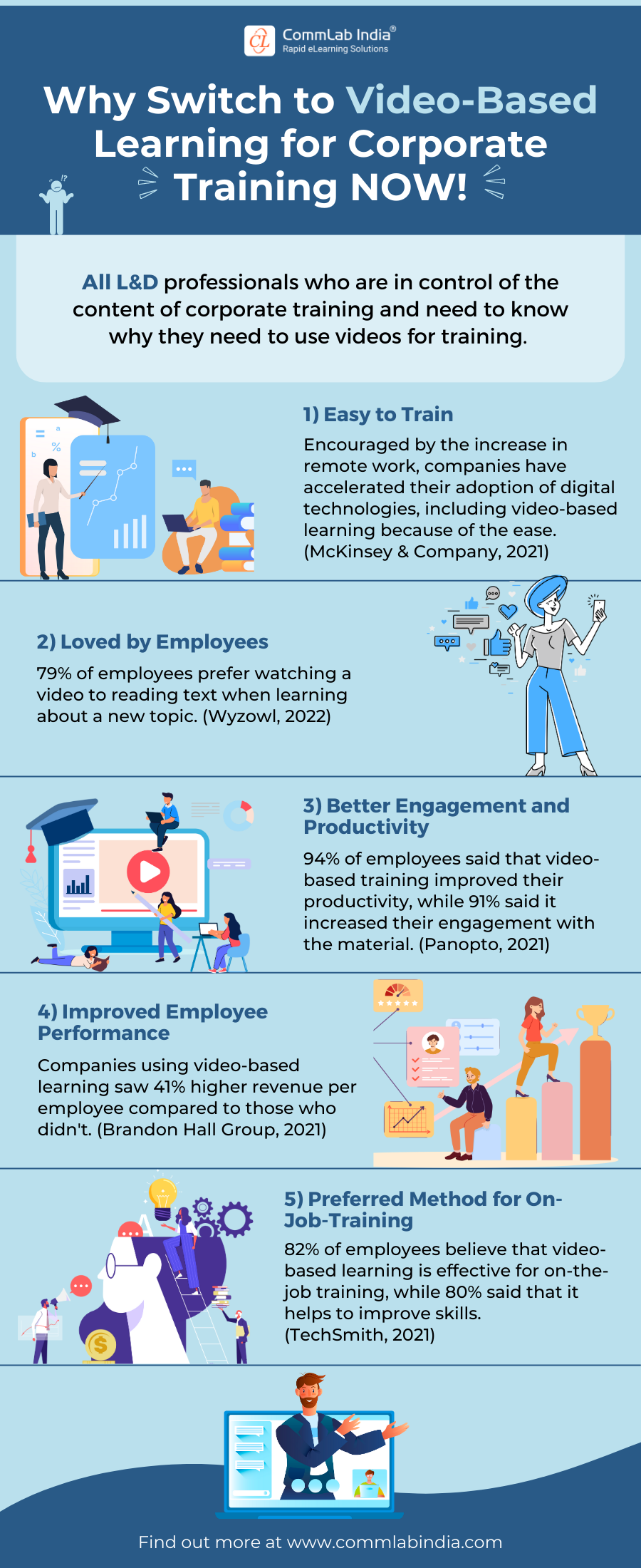 Wrapping It Up!
More and more organizations are adopting videos for their corporate training strategy. It's hardly surprising, especially considering how advanced video technology has evolved in the last couple of decades. Videos in eLearning do more than just provide an additional layer of instruction. They literally transform the way learners learn in the workplace. They create a richer experience for not just the learners, but for trainers too.
Editor's note: This post was originally published in May 2017 and has been updated for comprehensiveness.