5 Incredible Tips to Convert ILT to Learner-centric eLearning
Converting ILT to eLearning in an engaging and effective manner isn't a child's play. It requires skill, knowledge, and experience. In this blog, I've discussed five ways that will help you create engaging, learner-centric eLearning courses.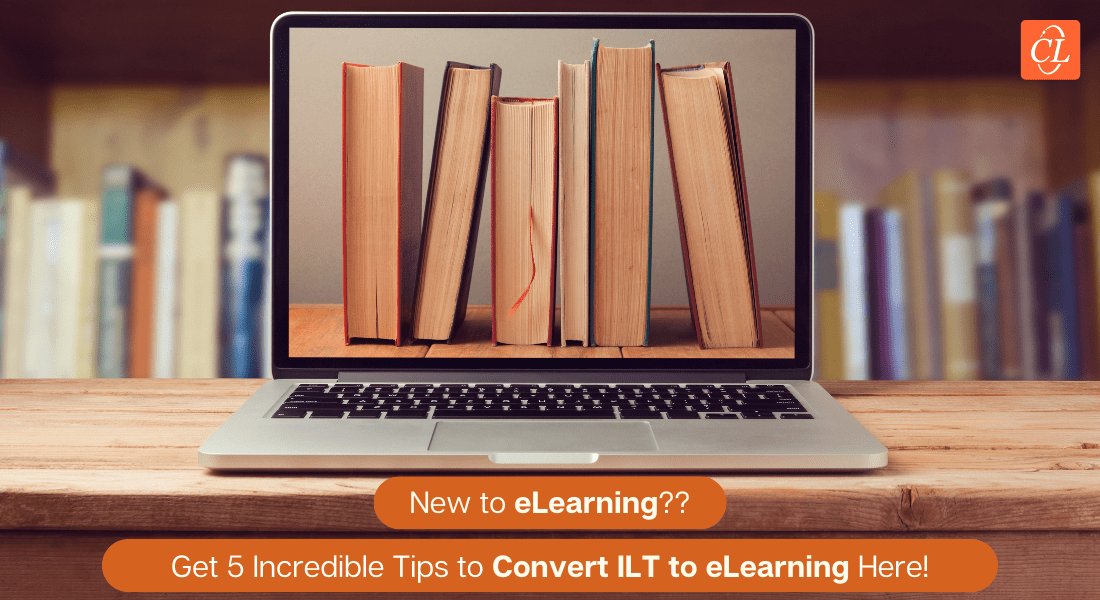 With an array of benefits, eLearning has readily become a preferred mode of corporate training. Designing and developing leaner-centric eLearning courses is at the top of the list for L&D professionals. Fair enough! It improves employee productivity, performance, and eventually, the training ROI. However, converting Instructor-led training (ILT) to eLearning can be tricky! Even with the classroom training material handy and in place, the effectiveness of eLearning courses can miss its mark if it fails to keep the learners engaged throughout the course.
So the eLearning courses need to be designed and developed in a manner that aligns well with the learning preferences of new-age learners. It should leverage innovative methods that motivate the employees to pay attention and further devote time to pursuing the course.
Engaging eLearning Courses Are Only 5 Tips Away!
Explore them here:
Tailor the Content as Per Digital Requirements
Focus on Need-to-know Content
Make Videos an Indispensable Part of Your eLearning
Include Engaging Interactivities
Supplement Your eLearning Courses with Microlearning
It sounds simple, but it isn't! Creating engaging eLearning courses requires a comprehensive understanding of adult learning principles and instructional design models along with proficiency in instructional design strategies. Let's take a look at some of the incredible tips that are sure to help you out while converting the content from instructor led-training (ILT) to eLearning!
5 Incredible Tips for an Engaging ILT to eLearning Conversion
Tailor the Content as Per Digital Requirements
Well, to make something engaging and effective you need to understand its essence. Isn't it? Your approach for classroom training might work wonders, but with the change in settings from the physical environment to a digital platform, everything changes. You need to realize and analyze this difference. It makes it evident that the classroom training material in the exact manner won't work well in the online format. It needs a new digital foundation. Converting the ILT material to eLearning does not simply imply copy-pasting of the content.
To create effective, engaging, and learner-centric eLearning courses, you need to plan your eLearning design and development strategy that is suitable for an online platform and structure your content accordingly. You can use the content from instructor-led training, but it would require touch-ups and modifications to align well with the digital platform and attain learning objectives. It is important to keep in mind various aspects like the instructor won't be present during the session, learners can get distracted, learners can skip various topics, session duration, wiggle room for learners' opinions, etc. Catering to these aspects during the conversion can make your eLearning courses work wonders.
Focus on Need-to-know Content
Providing your employees with all that you've learned throughout the years of experience can be a great value addition. However, you must understand the difference between need-to-know content and nice-to-know content, especially when designing eLearning courses. Designing hours-long eLearning courses does no good. It only overwhelms the learners and stresses them out. So, while you intend to convert your classroom training material to eLearning courses, you need to churn out the basic, essential information that is indispensable to accomplishing learning objectives. It should help learners improve their productivity and performance in the workplace. This way, you can create effective and engaging eLearning courses that prevent your learners from getting exhausted.
Make Videos an Indispensable Part of Your eLearning
In today's digital world, videos capture attention and convey information like no other! It saves the learner from cognitive load and helps them gain a better and clear understanding of the concept. By incorporating videos, you can tackle the monotony in eLearning courses and make them more interactive and immersive. The visual depiction of information also helps in better retention and implementation of the concepts, which improves learner productivity. Therefore, when you are converting classroom training material to eLearning, you should look for various processes, concepts, and mechanisms that can be explained using a video. This will improve the efficiency of your eLearning course and make it more engaging.
Include Engaging Interactivities
Interactivities are like the gears to accelerating engagement. That's right! They involve and engage the learner in a way that is fun and productive. It takes the text-heavy cognitive load off their shoulders and supplements them with information in a way that is interactive and immersive. This yields better and long-lasting results, thereby improving the training ROI. While converting the classroom training material to eLearning, you should pay attention to including multiple interactivities. It helps you overcome challenges like the absence of an instructor, session duration, and even learner distraction. Make sure that the interactivities you incorporate in your eLearning courses go well with the set learning objectives.
Different interactivities that you can include in your eLearning courses are quizzes, infographics, flashcards, gamified elements, audio, animations, etc. All these elements will break the text monotony and offer a fresh opportunity for the learners to stay engaged and attentive.
Supplement Your eLearning Courses with Microlearning
Converting the classroom content to eLearning can be an overwhelming feeling. As the wealth of knowledge is compiled in offline resources and is readily available, it often gets the organizations swayed while designing and developing the eLearning courses. With so much to share with the learners, they most likely end up creating lengthy eLearning courses which undermine the purpose of effective training. How? Lengthy eLearning courses can be tiring and lead to boredom and distraction. Therefore, to handle this problem like a pro, you can supplement your eLearning courses with microlearning.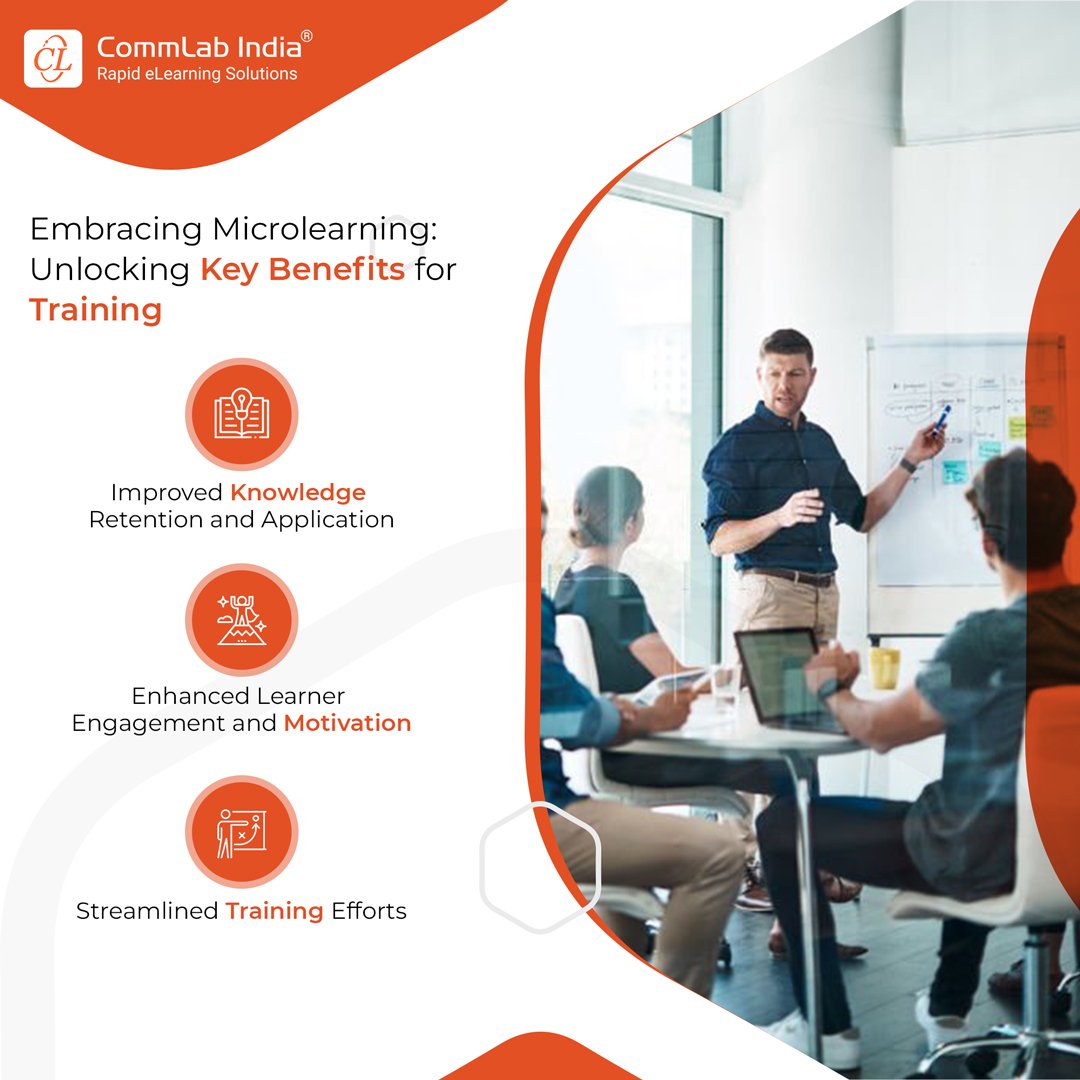 It is an approach where information is provided to learners in small, bite-sized chunks. Microlearning provides concise, accurate information about a topic to cover a single learning objective. You can segregate the content and decide which part can be reconfigured as microlearning assets and used to augment the eLearning courses. Some of the important microlearning formats include infographics, GIFs, quizzes, flashcards, interactive PDFs, etc. Since the content is short and to the point, you can use them for performance support and just-in-time information as it is convenient for learners to reinforce the knowledge in case they forget an important concept. You can blend microlearning with your eLearning courses as per your training requirement and create an engaging, immersive eLearning course for your employees.
Parting Thoughts!
Kudos on deciding to opt for eLearning! I understand that making this shift can be overwhelming, but it's totally worth it. Creating content that rewards you with improved productivity and performance is absolutely crucial. So, I guess the tips mentioned in this blog will help you convert your training material from ILT to eLearning in an engaging manner. Get your creative juices flowing and augment them with practical instructional design tips and tricks provided in our eBook to create top-class eLearning courses. Why wait? Check it out now!
Editor's note: This post was originally published in January 2023 and has been updated for comprehensiveness.