Choosing an Outsourcing Partner for eLearning Translations? Here are the 6 Factors to Consider
Planning to create an impact by connecting with your global workforce in their native language? Well, this initiative needs the right eLearning translations partner. Here, we'll discuss 6 factors that'll help you choose the right outsourcing partner for hassle-free translation experience.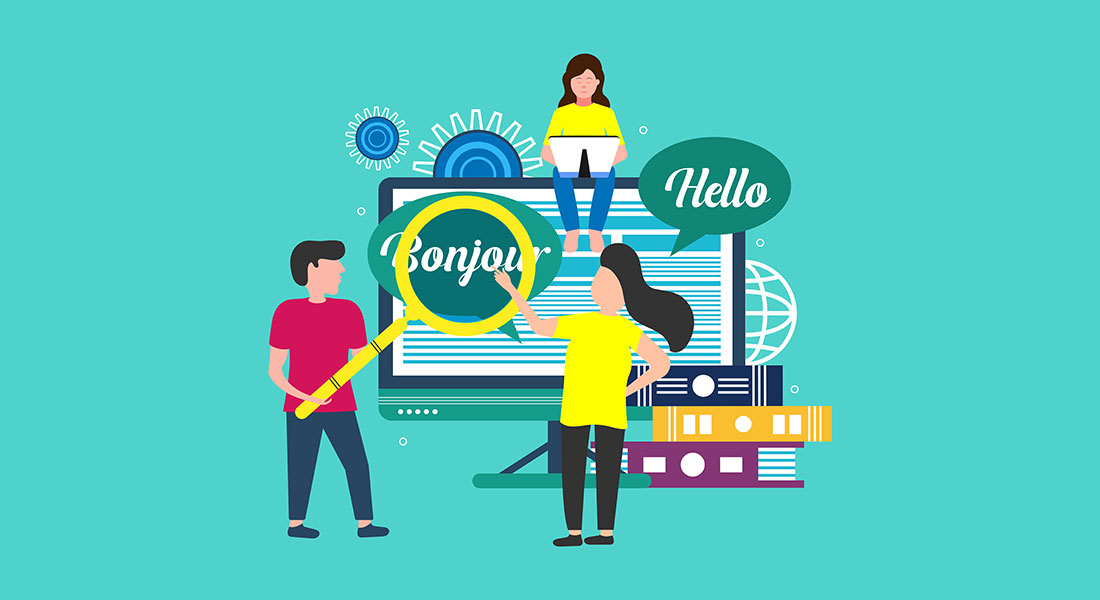 Hello! Hola! Bonjour! Namaste! Ciao!
Imagine traveling to a new country and someone greets you or talks to you in your native language. Well, that's the power of language! It is an emotion accumulated into words. Now think about the impact of translating this emotion into your eLearning courses. Yes, that's what eLearning translations is all about! With the eLearning industry growing stronger and better every day, organizations are readily turning toward it.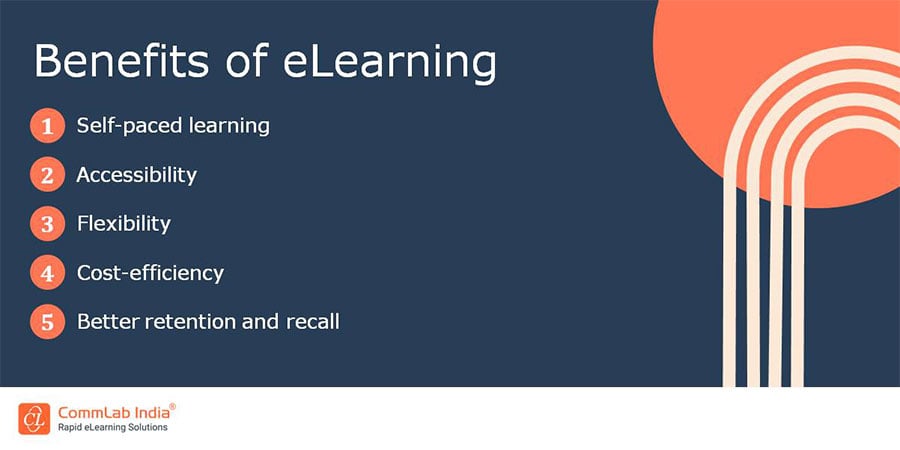 And as an inclusive leader, I'm sure you would want that your eLearning courses are accessible and well-understood by all your team members. Isn't it? For that, you need to ensure that all the learning and translation requirements are met well in time. From designing the content to deciding on the outsourcing partner for translation to receiving the translated training material back as per the learning objectives and business goals, each element plays an integral role in facilitating the success of the L&D program.
And how do you ensure that?
It's simple (at the same time, not so simple)! By choosing the right outsourcing partner for eLearning translations.
Right Outsourcing Partner Makes eLearning Translations Easy!
Here's a list of the top six factors you need to consider to choose the right one:
Relevant translation experience
Certifications and accreditations
Team member review
Project management procedures
Samples
24/7 customer service availability
In this blog, we'll walk you through the 6 factors you need to consider while selecting the right eLearning translations partner.
Let's go!
6 Factors to Consider while Choosing the Right Outsourcing Partner for eLearning Translations
Relevant Translation Experience
Before you move on with the arrangement, the first thing you should check is if your eLearning translations partner is an established business with prior experience in your required field. This is a must because various new organizations and startups have opened in the recent past, and due to multiple reasons, the lines between an experienced eLearning translations vendor and a new startup relying on tech translation tools to help them through can often get blurry.
But it is of utmost importance to realize that your learning and development courses require attention to detail. So, you just cannot run them through a translation tool to get the best possible results. Therefore, you will want an eLearning translations partner with prior experience in the industry to help you reproduce the quality of knowledge shared in your original training courses into another language with equal efficiency.
While there is no sure-shot way to guarantee this before the project starts, here are some points to keep in mind:
Check reviews and relevant prior experience. You can leverage various platforms like Yelp and the Better Business Bureau for the same.
Ensure that they have adequate experience in the specific languages you require.
Turnaround time.
Whether they provide a complete package of translation services. Well, a complete package along with translation includes editing and proofreading as well.
Offer transcripts in multiple languages for various AI-based translations to ensure accuracy and consistency across all modules.
With all these factors in check, you can find the right and reliable outsourcing partner for your hassle-free eLearning translations experience.
Team Member Review
When it comes to outsourcing eLearning translations, the expertise and dedication of the eLearning translations partner as well as their team working on your project is a key factor in determining the success of your eLearning translations project. And to ensure that you're working with the best possible team, it's essential to thoroughly review each team member and their proficiencies.
With that said, here are a few factors that deserve attention during the team member review:
In-house linguists: In-house linguists facilitate accurate and appropriate translations for your target audience.
Subject Matter Experts (SMEs): They verify the translated training material and save your time and effort.
These elements help to ensure accuracy and quality in eLearning courses, thereby offering high-quality eLearning translations.
Project Management Procedures
You should check the project management procedures of the organization that you're thinking of outsourcing your eLearning translations project to. It is an important part of the workflow, and an organization with thorough, well-defined project management procedures will help you with an optimum level of services.
Make sure they are there from start to finish! So, here are a few things to consider in project management while choosing the right eLearning translations vendor:
Plan translations along with the master course.
Assigns an expert with proper domain as well as desired language knowledge.
Follows TEP (Translation-Editing-Proofreading) process.
Reviews translated course at each stage.
Leverages cutting-edge technology, AI-based tools, and other authoring tools for course development.
Ensures functionality and Learning Management System (LMS) compatibility of the final course. To understand the significance of an LMS, check out the video linked below.
Samples
Checking out a few relevant samples before signing the deal is always a good approach when it comes to selecting the right outsourcing partner for hassle-free eLearning translations. It helps you evaluate the performance and efficiency of the outsourcing partner in handling the eLearning courses. You get a fair idea about:
The quality of their work
Ability to work in different languages
Their expertise in the languages that you're looking for
Experience and expertise in the required domain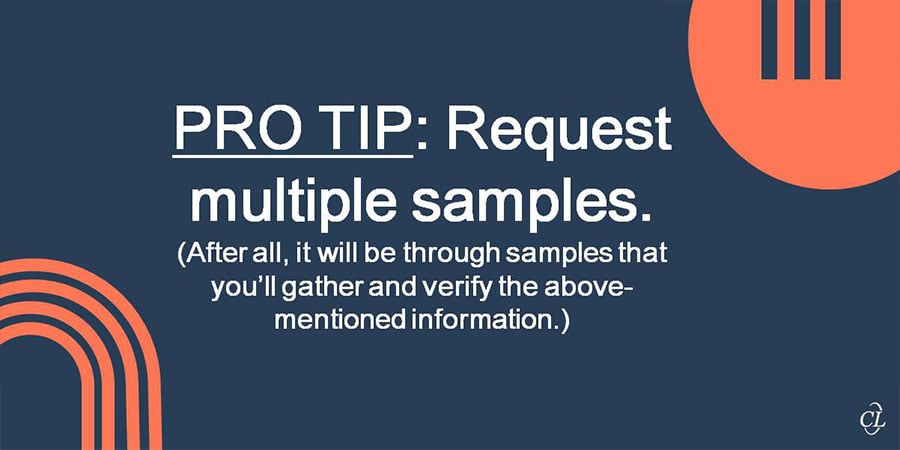 And with all the information at your disposal, you can make an informed decision on whether you want to work with that outsourcing partner for your eLearning translation project or not.
24/7 Customer Service Availability
Having around-the-clock customer service is crucial when you decide to outsource eLearning and training translations. The translations company should be willing to work on the eLearning courses you provide and make changes as and when required. The receptive attitude of the eLearning translations partner and their team is often a good sign, as it indicates what's to come.
Certifications and Accreditations
The eLearning translations partner you outsource your training coursework to should be accredited and certified. To keep it simple, prefer companies that have the required ISO 17100 certifications for providing professional translation services in the United States. This certification acts as proof of quality and a source of trust.
To Sum It Up!
Remember the factors discussed in this blog to find the right partner who can cater to your eLearning translation needs in a holistic manner. Outsourcing your eLearning translations projects to such competent vendor will ensure a hassle-free, efficient, and engaging translation experience. Find the right outsourcing partner today and connect to a global workforce like never before! Check out our free eBook to find answers to all your questions related to eLearning translations.