4 Incredible Benefits of Outsourcing Your Online Translation Requirements
Partnering with a third-party translation vendor and outsourcing your translation requirements cuts down the issues caused by inhouse translations. In this blog, we will look at four benefits outsourcing translation brings to your organization.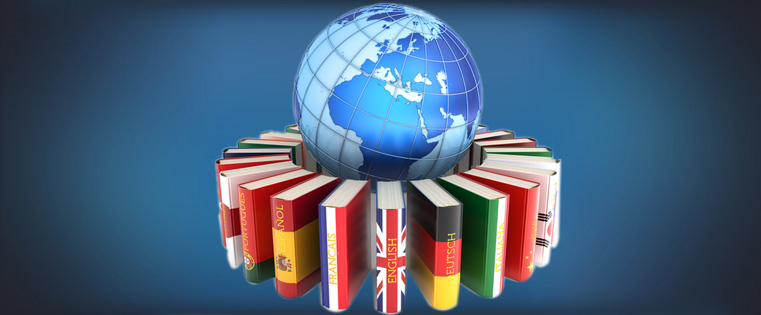 There is an ever-increasing requirement for translating e-learning materials today. Especially in organizations which operate in different parts of the world. But a question may arise in this regard – if these organizations operate on such a global scale, can't they afford an internal translation department of their own, instead of outsourcing their e-learning translation work?
The truth is, organizations do see logic in hiring an inhouse translator to perform translations of their e-learning materials. When something urgent comes up, it makes sense for managers to reach out to the inhouse translators who have a good understanding of the company's business goals. Sure, there are advantages to hiring inhouse staff for translation. But they come with their own disadvantages such as:
a. Costs are higher if you decide to invest in software tools and training for the inhouse translators.
b. Inhouse translators may not have both linguistic and subject matter expertise.
Partnering with a third-party translation vendor and outsourcing your e-learning translation requirements cuts down the issues caused by inhouse translation. In this blog, we will look at four benefits outsourcing translation brings to your organization.
1. Access to professional translators with extensive experience
Outsourcing your translation requirements to a deft team of translators means your e-learning content is handled comprehensively by a competent network of native translators. Translation vendors have access to a large group of linguists covering a large number of languages, and they can choose the linguist(s) to help optimize the translation process. Vendors also have subject matter experts (SMEs) to ensure the accuracy of your content is not compromised during translation.
Vendors also have diverse levels of complexity. In order to ensure the transition of content from the source language to the target language is rendered properly, the entire process is carried forward through constant communication.
2. Ability to meet tight deadlines without compromising on the quality
E-learning translation vendors have set processes in place which ensure that the translation has a faster turnaround time. This process will have the client stakeholders involved throughout the translation process. Vendors will work closely with reviewers at the stakeholder's end and ensure error-free product through constant communication. All this is done without ever compromising the quality of the translation.
To make sure that the final product is rolled out quickly, vendors have multiple tools at their disposal. They use e-learning authoring tools such as Articulate Storyline and Lectora Inspire that are tailormade to speed up the translation process.
3. Vendors perform and take care of multiple roles
Translating e-learning does not merely involve translation. It requires deciding on the course page layout, visual and graphic work, and quality analysis. Unlike an in-house translator where there is a single or a group of translators performing the course translation, hiring a good translation vendor entails them performing different roles to complete your online learning course translation. These roles can be instructional designer, translator, editor, proofreaders, and quality analysts. All these roles bring creativity and focus to your outsourcing endeavor, and work toward optimally completing the project.
Also, to ensure that the e-learning reaches learners spread across the world, it's important to make an effort to localize content. Localization, as the process is called, is language translation with adaptation for the geographic region for which the e-learning is targeted. A good vendor, in this regard, will be capable of localizing your e-learning content to a particular language, culture, and a desired local "look-and-feel" for maximum reachability.
4. Benefit from value added services such as LMS to host translated materials
A good translation vendor will, along with performing the translation, also offer various value-added services such as an LMS. An LMS, short for Learning Management System is a software application that is used to plan, deliver, and publish online courses. Your translated materials could be easily hosted on an LMS giving your learners instant and constant access to the content.
An LMS can report on learner activity, track their progress, and stores every minute detail of all training in its database. This helps you generate all kinds of reports that in turn help in calculating the training's ROI.
Working with an internal team for translating e-learning means the pool of experts available to you can be limited. Not only that, you will also be deprived of the latest advanced and innovative technological tools that might help you with speeding up the translation. Joining forces with a translation vendor, however, will give you access to their years of expertise in translating online learning materials, they will resolve quality issues, and can easily handle fluctuating volumes all at once.