Why Outsource E-learning and Training Translations?
This post delves into the benefits of outsourcing your e-learning translation.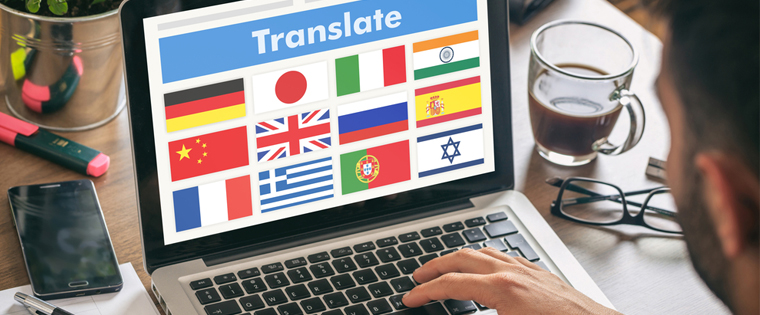 Are you the training manager of a multinational company responsible for rolling out learning courses for your people worldwide? Do you wish to efficiently translate your eLearning courses at low cost in order to effectively cater to the learning needs of your international workforce that speaks several languages? Then outsourcing is the best option for you.
Benefits of Outsourcing Online Course Translations
According to Bersin by Deloitte, you can save substantially by using the services of off-shore eLearning firms. A $10K – 50K content development project in the US may cost 20 – 40% less in India. In some cases the costs savings can be much higher. Translating your eLearning courses too can be substantially cheaper if you outsource. Let me share more on how you can reduce your costs and also benefit in other ways by using the services of reputed off shore eLearning organizations. By outsourcing, you can:
Allocateyour resources to your core-business
You are a multinational organization that has experienced people who are native speakers of languages into which you intend to get your online courses translated. If you use these people to translate your courses, the quality of translations may suffer. You need to remember that a person cannot produce quality translations of your eLearning courses just because he is a native speaker of the target language. This is because effective translation of online courses requires the services of qualified professionals. Even assuming that your staff member is qualified to translate your online course, using him to render your course into his language will not be beneficial as he will not be able to efficiently perform the task for which he was recruited. For example, your operations manager in France is a native speaker of French and is a qualified translator. If you use him to translate your online course on supply chain management (SCM), he may not be able to effectively focus on perfoming his primary responsibility – ensuring smooth business operations.
By outsourcing the activity of rendering your eLearning courses into multiple languages, you can concentrate effectively on your business and improve your bottom line. Of course, you can always get the work of the translator reviewed by your people who can act as Subject Matter Experts (SMEs) as they know your business in and out.
Avoidthe costs associated with in-house teams
Outsourcing your translation needs to a reputed eLearning vendor can result in considerable reduction in costs. The onscreen text of a 30 minute online course can be translated at around 500 USD. Thus, you save thousands of precious training dollars by outsourcing the translation of your eLearning courses.
Availthe benefit of experience and a set-process
You want the translation of your online training course to be handled by professionals who have years of experience. Don't you? Outsourcing helps you use the services of reputed off-shore eLearning firms that have handled hundreds of eLearning projects.
Another major advantage of outsourcing your eLearning translation to a firm with proven track record in rendering online training courses in various languages is that they have a set process in place that ensures translations of very high quality. For instance, we follow a 5 step model to churn out translations of very high quality that effectively cater to the needs of our multinational clients. For more information on our process, check out this video:
Avertdelays
Time is money. In this fiercely competitive world of business, you need to roll-out training courses to your multinational workforce as quickly as possible to maximize your organization's productivity and the ROI on your training expenditure.
Outsourcing the translation of your eLearning course to a reputed organization can result in delivery of translated course in very quick time. This is possible because the eLearning firm has the expertise and proven procedures in place which reduces the time for translation substantially. For example, we can translate a 30 minute online course without audio in 3 to 4 days. Here are 3 tips to reduce the time and cost of eLearning translation:
Allowsyou to scale up your international training programs
In this era of globalization, you may need to expand your business to more countries. This results in the need to recruit new people who are not familiar with the languages in which your online course is already translated. So you have to translate your eLearning courses into the languages of these new employees.
If you wish to get these translations done in-house, then you need to incur substantial expenditure in hiring translators of relevant languages. You may also face problems in effectively managing these translators of multiple languages which may adversely affect the quality of translations. You can avoid this serious problem by outsourcing your growing translation work to reputed firms with adequate expertise and experience. For instance, we have an impeccable track record of translating online courses into more than 20 languages.
Thus, outsourcing the translation of your online courses to a reputed eLearning firm results in lower costs for your organization and reduces the time taken for translation. You can focus better on your business and avail the expertise and experience of seasoned professionals. What do you think? We'd love to hear your views.