Training Outsourcing: Overcoming Five Fallacies
Read this post to know 5 misconceptions about training outsourcing and the truths behind them.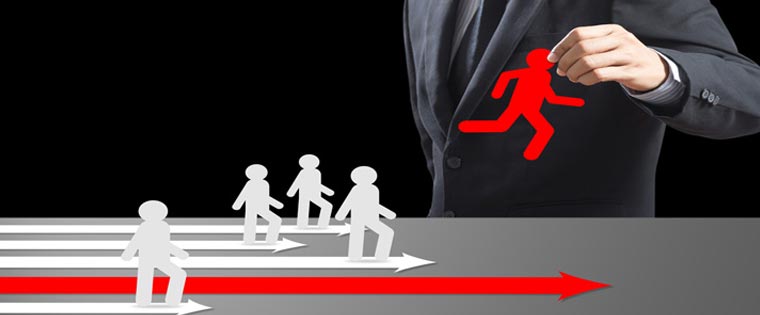 Training and e-learning outsourcing has been a successful business strategy over the years. It has become a cost-viable option and organizations are accepting this to focus on their core business functions. They are now realizing the importance of training design, development, and exploiting the latest learning technologies in training outsourcing. However, many organizations still have some misconceptions about training outsourcing. Busting them will allow reap the best possible business results of training outsourcing.
1. Losing Control over Training
To the contrary, training departments will gain more control over training design, content development, and project timelines. The Training department will be able to focus more on training strategies. The outsourcing partner will concentrate on the implementation part. This enables you to drive the training project in the set direction and pace.
If the training is developed in-house, training managers and subject matter experts (SMEs) spend much of their time (around 80%) on implementation and only 20% on strategic planning to align the training with business outcomes. You can reverse this trend through training outsourcing, as it helps you focus on training strategies and your core strengths.
You can make the outsourcing partner or vendor accountable through well-defined key performance indicators (KPIs) and service level agreements (SLAs). The learning outsourcing partner will bring more experience and resources to the partnership.
Thinking of Outsourcing E-learning Development? Here are 10 Things You Need to Know.
2. Outsourcing Eats up Training and L&D Jobs
A major fallacy about training outsourcing is – it eats up the jobs of SMEs, trainers, and training managers. However, outsourcing is not a threat to a career in learning and development. While training managers and SMEs make strategic contributions for training, the outsourcing partner executes them. In fact, training outsourcing propels the careers of training managers. The goal of training outsourcing is not to eliminate internal training teams; rather, it adds value by enabling them to take on a more strategic role.
Some argue baselessly that training outsourcing is also a threat to other jobs in organizations. The obvious fact is, without jobs and employees, training outsourcing goes in vain. Training outsourcing helps improve the efficiencies of employees. There may be a realignment and shift in jobs, duties, and roles, rather than loss of jobs. This is because of improved efficiencies in the training process and reduced L&D expenses.
Do you want to know the advantages of eLearning outsourcing? Here are Six benefits.
3. Evaluating Learning Impact is Difficult
Training outsourcing helps you organize your training in a systematic manner. You can integrate the training into your business processes and manage it according to your business priorities. Taking the feedback of your employees on the given training, monitoring their ability to perform a particular task after training, improved efficiencies, all these help you evaluate the impact of the outsourced training.
4. Training Outsourcing Puts Intellectual Property At Risk
Some organizations fear data privacy breaches when learning is outsourced. Having privacy agreements and non-disclosure agreements (NDAs) solves this issue and your organization's information, knowledge, and other assets will be safe. In fact,a well-managed outsourcing partner will initiate the confidentiality and protection of Intellectual Property Rights (IPR) agreement. Moreover, as an organization, you have the choice to decide how much information you want to reveal to an outsourcing partner. Responsible overseeing and abiding by the agreements will solve this issue.
Are you in a dilemma to outsource your e-learning needs or not? Here are 4 Criteria for Decision-making.
5. Training Outsourcing Firms Won't Understand our Business
Learning and development firms can overcome this through their exposure to different industry domains, experience working with a wide range of clients, on a variety of subjects, and with the help of global subject matter experts.
Training outsourcing companies need not understand your business end-to-end; it's enough if they understand the scope of your training. Your in-house subject matter experts can guide them when they have doubts, while developing the training courseware. This will help them understand technical concepts and your business vocabulary. And that's sufficient to develop the training.
For more clarity on training outsourcing, access our free eBook, E-learning Outsourcing: Selecting the Right E-learning Vendor.
So, don't let these fallacies stand in the way of making a business impact through training outsourcing. Take the decision about training outsourcing in coordination with your colleagues. Though your decision will initially reflect on costs, it will eventually lead to productivity and the growth of your business.