E-learning Outsourcing: 4 Criteria for Decision-making
This blog shares four criteria to take the informed decision on e-learning outsourcing.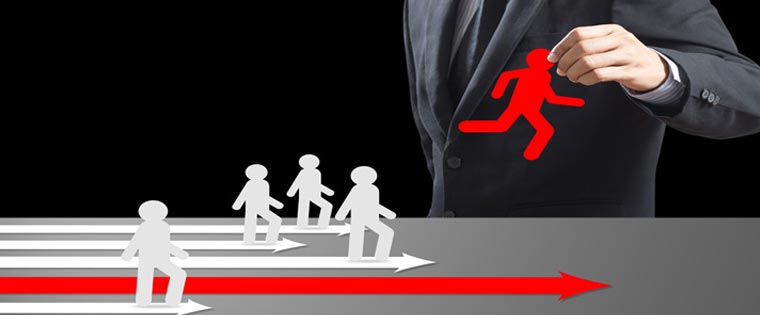 Is your organization struggling to decide whether to develop e-learning courses in-house or outsource them? To take the right decision, you need to know the components involved in the process of building online courses. To create e-learning courses, you need to understand the phases of analysis, design & development, implementation and evaluation. If organizations know the process well, they can decide which components can be developed in-house and which pieces can be outsourced, based on the expertise and infrastructure they have. If they don't have anything, the whole process needs to be outsourced.
Here are 4 criteria that will help you in your decision-making.
1. If you lack expertise
For e-learning development, you need the skill-sets of: subject matter expertise, instructional design, graphic design, content development, project management, testing, and quality assurance. If you don't have professionals in these domains, outsourcing is the best option. Outsourcing your training needs analysis gives a clear perspective and helps bridge the gap between performance and training initiatives.
2. If you want faster implementation
If you are hard pressed for time and need to meet the timelines of e-learning implementation, go for outsourcing. Custom-made courses can be implemented faster, instead of modifying of-the-shelf courses.
E-learning needs development time and also elapse time.
Depending on the material and technical features (adding videos, audio, and scenarios), you need at least 50 development hours to create a one hour e-learning. Elapsed time is the period between initiation of the project and delivery. Typically, this could be around 10 weeks, considering various factors such as resources, reviews, and approvals.
Outsourcing your requirement frees up your time to focus on your core responsibilities. Once the customized course is ready, it is easy and faster to deploy in your organization.
3. If It is expensive
E-learning development needs licensed software and several tools. Hiring experienced professionals of different skill sets is also a must. All this can turn out to be a costly affair for organizations that are new to e-learning or don't develop courses on a continual basis. If learning and training is not your core business, and you are cost conscious, outsourcing your e-learning requirement is the better option.
4. If you are quality conscious
If you are quality conscious, you can outsource your e-learning requirement to experienced custom learning providers. They follow stringent quality procedures at every step of e-learning development. You can devote your Subject Matter Experts (SMEs) to review the work of the e-learning partner. This makes your job easy and minimizes fears about quality.
Whether your organization wants to build eLearning courses in-house or outsource them, consider these parameters and take an informed decision. After knowing the various factors involved in the process of e-learning development, it becomes easy for you to decide whether to build e-learning in-house or outsource.
Need more clarity on e-learning outsourcing? Download our free e-book: E-learning Outsourcing: Selecting the Right E-learning Vendor.