The Fantastic Four – Factors That Help Keep your E-learning Outsourcing Costs Under Control
This blog lists the 4 things that'll help you cut down e-learning development costs when you outsource the project.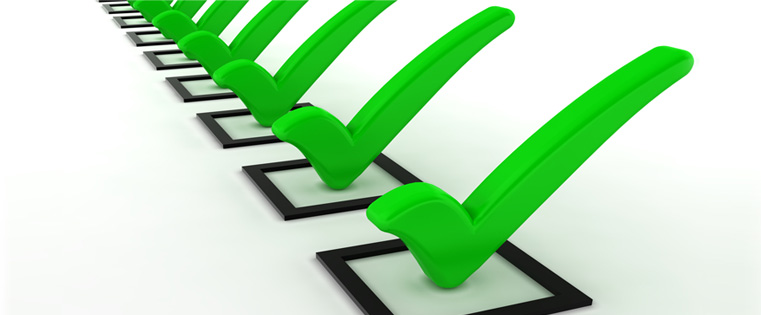 You wanted to reduce your e-learning development cost, that's why you thought of outsourcing. Now how so you ensure you actually reduce costs? E-learning companies that use the agile e-learning development process, develop short courses, offer translation services, and work with rapid authoring tools can keep online learning development costs under control.
Let's check how these four aspects play a key role in saving e-learning outsourcing costs.
1. Check for the AGILE/SAM design process
To minimize your e-learning outsourcing costs, check whether your prospective outsourcing vendor follows the Agile process or Successive Approximation Model (SAM). This will save your project time and minimize rework, as you will be in constant communication with your vendor. Thereby your outsourcing costs will also be reduced. Designing e-learning for the defined learning outcomes eliminates inappropriate course content. This further keeps your costs under control.
Ask your e-learning outsourcing solutions provider to create a 4-5 screen prototype rather than developing the entire course. This will save time and costs spent on rework if the prototype is not up to your expectations. Have a phased approval system in place to ensure quality in each phase. E-learning design in accordance with the SAM model will save Subject Matter Experts' time up to 40%.
2. Go for short modules
Ask your outsourcing provider to develop short modules of 5-10 minutes. This is cost effective than creating a standalone 30-45 minute course. This will help you implement changes easily, if something goes wrong or has to be updated. Shorter courses have better completion rates. Learners feel it easy to take 5-10 minute modules than sit for the 40-minute standalone course.
3. Check for translation services
Large enterprises get half of their revenues from non-domestic markets. Enterprises and multinational organizations need to consider the global spread of their workforce while outsourcing their e-learning design and development. To improve revenues, the workforce spread in those nations need to be trained in their regional languages. Planning for translation and localization at the initial stage will reduce costs for multinational organizations in e-learning outsourcing.
Looking for e-learning vendors who also provide professional translation services is a wise decision in such cases. An e-learning solutions provider who has considerable experience in translating into multiple languages will be an added advantage. This will also minimize your vendor management efforts.
Before designing your e-learning courses in English, direct your outsourcing vendor to plan for translations. This will reap better results in the end. Using machine translation tools and internal resources for translations won't provide the desired quality standards. So it's better to search for an e-learning vendor who can also provide translation and personalization services.
Developing e-learning courses keeping in view future translations and taking necessary precautions while creating original content can save up to 40% costs on actual translation. Obviously, learning will be effective if the courses are in the native languages of employees.
4. Select the right rapid authoring tool
Choosing the right authoring tool for e-learning development saves costs and time. The outsourcing vendor will suggest the right tool for you, based on your learning requirements. So communicate your need clearly to your outsourcing vendor and ask him to select the right authoring tool that suits your requirements. For example, to develop e-learning courses quickly using animations and interactivities, Articulate Storyline is an effective authoring tool. Developing video-based learning courses is better for ERP end-user training to teach 'How To' software simulations. Adobe Captivate is a good authoring tool to train on software simulations and for responsive design output.
If you outsource e-learning development, you will get the complete team of learning and development experts who will develop engaging online learning experiences in a cost-effective manner. Being aware of the four elements of e-learning design discussed above will help your organization keep outsourcing costs under control.
Do you have some more thoughts on this? Please do share your views with us.