Identifying an eLearning Translation Vendor: 5 Useful Pointers
To ensure eLearning translation is successful, it is important that the process be handled by experts skilled in translation and developing the translated eLearning. Use the questions discussed in this blog to select the right partner.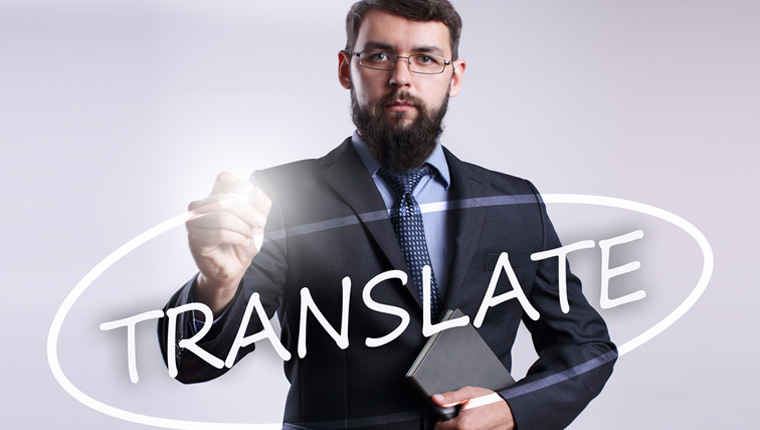 Thanks to rapid custom eLearning, training today can be disseminated instantly around the world. But what if the course is in English and the organization needs to deliver the very same training to employees who work in different geographical locations speaking different languages? Or imagine you have an eLearning curriculum of 20-30 modules that needs to be published in Spanish, Korean, Japanese languages. Also, the eLearning needs to go live in a week. What would an organization do in such a case?
5 ways to check for a good eLearning translation vendor:
Research & assess vendors with industry-specific experience
Check if they use translation-friendly authoring tools
Check if they use translation tools
Check if they can develop mobile-compatible learning
Ensure they have a robust quality control process
Fortunately, there are experts you can hire who can rapidly translate eLearning courses into multiple languages, along with rapidly developing translated eLearning (eLearning developed in the desired languages). Here are five key avenues to look into when choosing the right partner for your rapid custom eLearning translations.
1. Research & Assess Vendors with Industry-specific Experience
You must not hand over the job of translating your rapid custom eLearning content to a translation vendor who does not have any knowledge of your industry. Because a course is loaded with domain-specific information, a vendor set to translate this content will render the translation ineffective if they have no knowledge of what this information is.
Beware of those providers who offer all kinds of services and claim to be experts in every subject matter. In order to ensure your multilingual content rests in good hands, it is indispensable that you:
Research and assess the vendor's areas of expertise
Examine the vendor's industry-specific experience by way of the translation projects they have undertaken so far (freely available for perusal on their websites)
Find out whether the vendor is a single-language vendor or a multi-language vendor
Ask the vendor for and assess translation samples in the specific topics and language combinations
Ensure they use translation-friendly tools (more on this later in the blog)
2. What Translation Tools Do They Use?
The translation process becomes tedious unless the translator is using the right tools required for the job. You should make sure the translation vendor is equipped with the correct technology and tools to optimize costs and workflows. Depending on the scope and size of your translation project, your translation vendor might need significant technical infrastructure in place to sign off the work.
It is recommended that you pick a translation vendor who is also involved in rapidly developing eLearning courses. Why? Because these kind of rapid eLearning vendors use translation-friendly rapid authoring tools such as Articulate Storyline, Adobe Captivate, and Lectora to create online learning. Using these tools, they not only facilitate rapid eLearning development but also use each tool's capabilities for localization and translation and make translation a less cumbersome job.
3. Does the Vendor Use Translation Memory Tools?
Apart from translation-friendly rapid authoring tools, a successful translation vendor makes use of translation memory tools to render the translation easier on the budget. Translation tools are nifty linguistic databases that store every sentence and paragraph, and if the same sentence or paragraph repeats during the translation, it is automatically populated so that the translator need not translate or retranslate it. By skillfully avoiding translations of repetitive terminology and sentences, memory tools can cut down on the eLearning translation cost and time.
4. Can the Vendor Create Multi-Device Compatible Training?
Merely translating the eLearning content into the required number of languages will not suffice. The need of the hour is to cater to a globally-spread audience that prefers a multi-device compatible training. These learners carry their training wherever they go – on their smartphones, and tablets. To cater to an audience with a learning behavior as such, organizations need to pick vendors who can create eLearning courses that are accessible on multiple devices, and can create training in different formats.
for example, on-the-job/just-in-time performance support, which is essentially extending training outside the confines of a classroom or a computer and assisting learners in their everybody job tasks. The content remains the same but the amount and the strategy used to deliver it – microlearning modules, short videos, animations, PDFs – varies.
5. What is Their Quality Control Process?
Assuring the quality of the product must be the primary objective of the vendor. Select a translation partner with a dedicated team of quality analysts (QA) whose job is to perform quality checks by comparing the correctness of the translated material against the target language material. In addition, ensure the vendor appoints a project manager to overlook all aspects of your translation project. This project manager is, among things, tasked with handling the communication between your company's internal review team and the vendor's team of translators performing the translation.
To ensure that the translation of your online learning courses is successful, it is important that the process is handled by experienced hands. More importantly, the expert needs to be skilled not just in translating the course from one language to another, but also be a qualified developer of translated eLearning, in order to make the process time- and cost-effective. Make sure to use the list of questions that we have discussed in this blog and select the right partner.