7 Questions to Ask Before Selecting Your E-learning Translation Vendor
Corporate organizations around the world today work on a global scale which translates to a geographically dispersed workforce. The ideal way to meet their training needs is via online learning that is translated into multiple languages. Read to know how to select the best translation partner.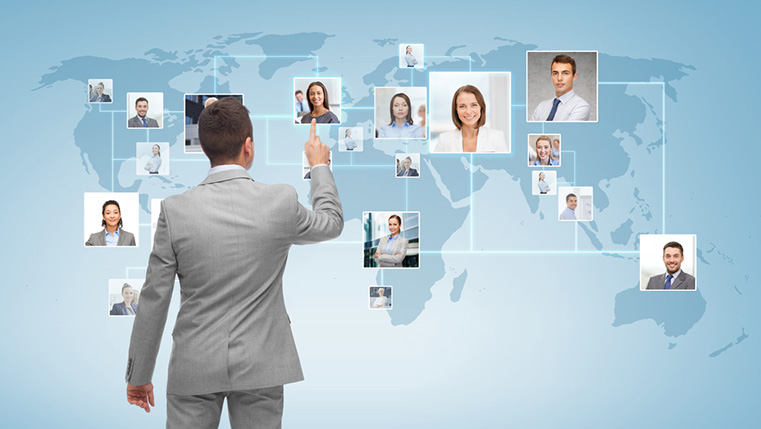 Corporate organizations around the world today work on a global scale which translates to a geographically dispersed workforce. The ideal way to meet their training needs on a consistent basis is via online learning that is translated into multiple languages. Translating your online learning content into languages spoken by employees imparts better training and improves productivity.
When considering selecting a vendor for translating your training content, there are several steps to evaluate. Choosing the right vendor who will guarantee the effectiveness of translation can be tough. Therefore, it is imperative to ask the right questions before organizations get vendors on board. In this blog, we will look at sevens questions organizations must ask when selecting a translation vendor for their eLearning.
Here are seven important steps that will help training managers find the right translation company for their online training requirements.
1. Is Translation the Vendor's Core Business?
Working with a vendor who offers a multitude of services of which online learning translation is a relatively small part will inevitably bring down the quality of your translations. Their project management and quality assurance methods will not correspond properly with the translation project which will, in turn, result in poor translation efficiency and quality.
If your goal is to build a long-term and strategic association with the translation vendor, one that is able to add value to your overall training strategy, then it is recommended you select a vendor whose core business is providing online learning translation services.
2. Have You Considered their Language Experience?
As a global organization, your training will need to be translated into multiple languages to reach a wider audience. For that reason, before zeroing in on a translation vendor, you must consider the vendor's language experience. Especially determine if the vendor has carried out a considerable amount of eLearning translations in languages relevant to your own project.
The takeaway is that at the end of the day, whatever your language requirement is, the vendor's goal should be to integrate your eLearning content quickly and efficiently into the target language(s).
3. What Industry Expertise does the Vendor Possess?
Make sure to find out if the translation vendors you hire are certified, and whether they have adequate training and design experience. This is extremely important because you must, at all costs, choose a vendor who has specialized expertise in your existing business sector or industry.
Do not settle for a translation vendor who offers testimonials on their website as they may not provide you with the right amount of knowledge about their expertise; obtain detailed feedback, translation samples and case studies of the vendor's work with other clients in your industry sector to get a good idea of their clientele and the work they have done.
4. What are their Technological Integration Capabilities?
The translation vendor you select must show expertise in using the latest technology standards and tools. For example, a successful vendor will use translation memory tools which are basically linguistic databases that save every sentence, paragraph and if the same sentence or paragraph appears again it is automatically populated so that the translator can either select to translate it or retranslate it. Avoiding translations of repetitive terminology and sentences, this technology harbors the potential to cut down on translation costs and time significantly.
Similarly, a capability to use different authoring tools must also be exhibited by your chosen vendor. They must show expert familiarity with translation-friendly tools such as Articulate Storyline, Adobe Captivate and Lectora Inspire which are known to significantly cut down translation costs. It would be a bonus if the vendor offers other eLearning services, along with translation, such as a learning management system (LMS) that would help you host and track your eLearning courses online.
5. How Quickly Can the Vendor Offer a Cost-effective Translation?
At times, you may be pressed for time and need to get the online learning content translated on short notice. For this purpose, you need a vendor you can count on to return your translations quickly and on deadline. Additionally, if you have content that needs to be translated on a regular basis, then choose a translation vendor who has the technical expertise and human input (linguists, SMEs) to:
Accommodate the project according to your deadlines
Offer a faster turnaround time
Manage multiple projects at the same time
6. Does the Company Have a Structured Approach to Project Management?
A common problem with most translation projects is ensuring consistent communication and reporting between the translator and the client. Avoid translation vendors who simply take your raw content and provide a translated version without any intermediate communication. To guarantee that your translation project is carried out in the best possible way, you will need to look for a vendor who has robust, structured project management and quality assurance procedures in place.
They should ensure constant communication at every step of the project. For example, if you wish to make some changes to the target language(s) due to feedback from your subject matter experts (SMEs) or reviewers, a systematic process should be in place to apply these changes.
7. Is Your Point of Contact Highly Skilled?
Your point of contact is responsible for managing your translation work. They should be able to perform the roles of project manager and/or the translation manager. A good point of contact will anticipate what your translation needs are, strategically plan for them, and ensure that they are met in a timely fashion.
When you are looking for a translation vendor who can effectively translate your online learning courses, you must ensure they have the right amount of expertise and experience in eLearning translations. The expertise and experience a vendor needs in tackling translations is one that can make or break your translation project. Therefore, ask the right questions to select a good translation partner who will help you realize your translation needs.