5 Important Steps for Accurate eLearning Translation
The effectiveness of a global training program is determined by how well it's translated based on learners' demands worldwide. This blog discusses 5 translation tips and is a great place to start if you're learning how to translate eLearning courses.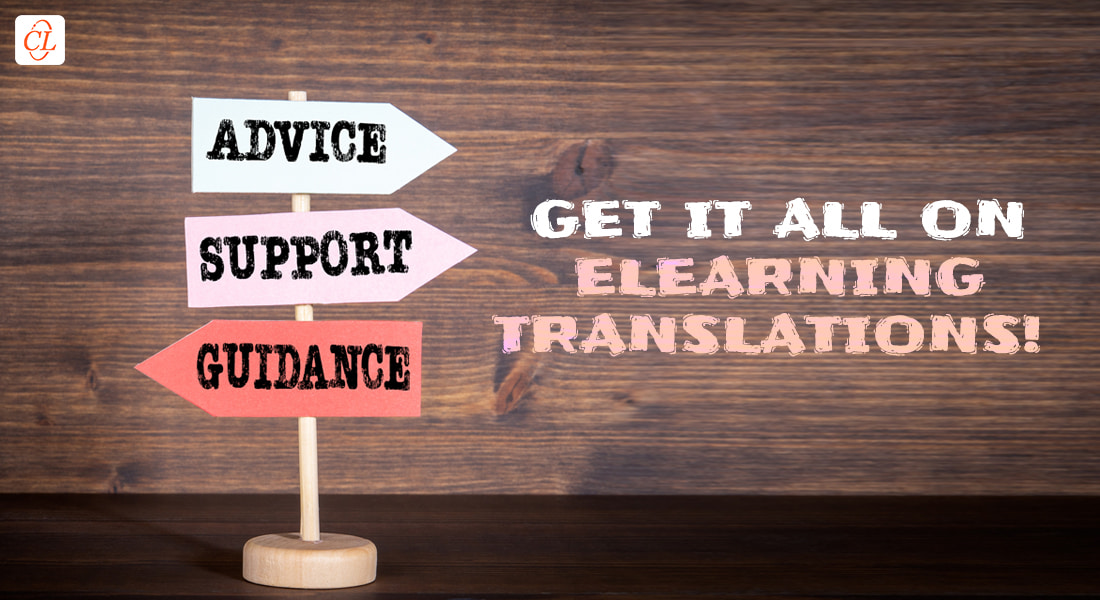 When producing courses for nonnative audiences, we lose a lot of knowledge in translation. The solution to this problem is to translate text-based content into the employees' preferred language. English is the official language in the corporate world, so most L&D teams design training modules in English as well. You don't want one part of your company to engage with training while others avoid it because of language barriers, do you? To solve this, you must employ eLearning translation.
How to Translate Your eLearning Courses Effectively?
Here's how to guarantee seamless and accurate eLearning translation:
Begin with the Course's Final Version in the Original Language
Choose a Course That's Culture Neutral
Make Plans for Courses That are Easy to Translate
Use Rapid Authoring Tools to Expedite Translation
Select One Translation Partner
What is eLearning Translation?
We refer to eLearning translation as the practice of translating eLearning courses from one language to another. Regardless of the kind, of course, you're translating, you need to do considerably more than just translate text. To maintain consistency of learning for your global workforce, you also need to use culturally suitable images and ensure that the translated content blends smoothly in the design.
Are you a training manager for a global corporation? Are you in charge of rolling out courses to your employees all around the world? Do you want to translate your eLearning courses swiftly to meet the learning demands of your multilingual workforce?
When you design global eLearning courses it entails localization and translation. Let's have a look at a few pointers to help you successfully translate eLearning courses.
5 Ways to Ensure Efficient and Accurate eLearning Translation
1. Begin With the Course's Final Version in the Original Language
Start your translation process with the final draft of an eLearning course approved by your stakeholders and L & D team.
Many firms develop their eLearning courses simultaneously and in numerous languages. This is not recommended as the subsequent feedback from stakeholders and their modifications might require a considerable amount of rework. It's always preferable to have a completed course before translating it into other languages.
2. Choose a Course That's Culture Neutral
There are a few similarities amongst learners from various nations and continents, and there are also disparities in certain areas. You need to avoid incorporating localized terms of religion, sports, and colloquial slang that isn't understood in other cultures. Remember this while converting an eLearning course into an unfamiliar language.
Avoid using terms and phrases that cause confusion, misconceptions, and even offence in the target language. You need to choose material that's culturally neutral before you translate your eLearning course into other languages.
3. Make Plans for Courses That are Easy to Translate
You need to avoid placing text in photos, as they must be redesigned.
You should limit the use of video and audio as it raises the expense of translation.
You must use a translation memory tool and not have to re-translate content and check whether repeated words fit into new contexts.
4. Use Rapid Authoring Tools to Expedite Translation
Course developers employ authoring tools to create courses in a variety of languages. These powerful tools come with translation features and add-ins that allow you to export an eLearning course's material in RTF format (Rich Text Format). You can translate rich text format and import it into the translated course file. You can also streamline text-based imports and exports as this expedites the development process.
Authoring tools, such as Lectora, incorporate a swappable interface in the course and this allows learners to swop between languages at any time. eLearning developers utilize rapid authoring tools to help them create and deliver translated courses quickly, correctly, and on time. Lectora Inspire, Adobe Captivate, and Articulate Storyline are three tools that stand out for their translation capabilities.
All three tools support publishing courses in multiple languages. The translation tool provides you the opportunity to export text that needs translation with just one click, saving you time and money.
5. Select One Translation Partner
It's advisable to employ one translation partner, that is, a centralized translation system, and make sure you deliver translated courses on time and with uniform elements. eLearning requires more than translating text; eLearning translation also needs an audio script, narration, and subtitles. When you integrate the translation work of many people it might complicate the process. Rather you need to select a translation partner, as this allows you to personalize, and future-proof translated courses easily with your company's logo and brand.
Parting Thoughts!
These five tips help you avoid making mistakes during the translation process. These best practices for accurate eLearning translation can increase your eLearning output. And this is Irrespective of whether you've conducted several eLearning translation projects in the past or this is your first time, outsourcing your eLearning translation work could be a highly beneficial corporate solution. Through it you gain from the expertise of eLearning developers and translators while also saving time and money. Isn't that a dream come true?
Are you now convinced that you must outsource your eLearning translations? We provide you with an informative whitepaper to assist you in learning from the experiences and opinions of various firms that are designing cross-cultural eLearning. Check it out by clicking on the link below.