4 Ways xAPI Can Be Implemented in Online Training
Do you know about the latest eLearning standard, xAPI? How can you use xAPI in online training? Here are 4 ways you can implement xAPI in eLearning!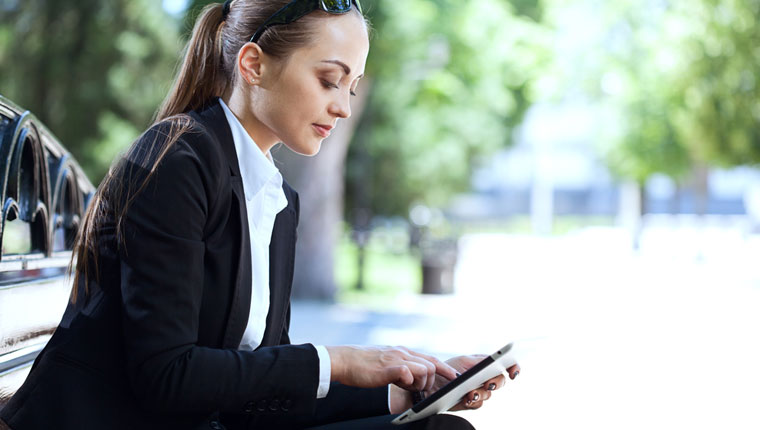 As 2019 is unfolding gradually, everyone in the training industry is expectantly looking forward to the trends that have been predicted. While you must have come across eLearning trends such as videos, microlearning, AR and VR to name a few, xAPI made its way into every list. Considering its range of benefits, there is no surprise why everyone is going gaga over how xAPI can potentially impact the online training landscape.
xAPI in Online Training
What is xAPI?
xAPI enables tracking and capturing of learning in almost any context, you can track, store, customize, and enhance online learning activities, both offline and online.
4 ways to use xAPI in online training:
Enhance tracking of online learning activities
Improve learning analytics
Offer support to modern-day digital learning approaches
Foster easy integration of learning systems and effortless versioning
However, before I move on to how xAPI can be used to transform online training, let's get to know its foundation correctly.
What is xAPI?
Like AICC and SCORM, xAPI is an eLearning technology standard that allows tracking of learning related interventions. Released in April 2013, xAPI has taken over its long-established predecessor, SCORM, which failed to address modern-day learning requirements such as tracking anywhere, anytime learning.
xAPI in online training, enables tracking and capturing of learning in almost any context, not just in your Learning Management Systems (LMS). You can track, store, customize, and enhance online learning activities, both offline and online. Additionally, xAPI can be harnessed to make direct links between your employees' learning experience and on-the-job performance.
Are Tin Can, xAPI, and Experience API Different?
No, Tin Can, Experience API, and xAPI are three different names for the same thing. Rustici Software developed the first version of Experience API as part of a research assignment under the commission of The Advanced Distribute Learning Initiative (ADL). The project was initially named "Project Tin Can" and later Rustici Software submitted the final project as "Tin Can API." Moving further, it was officially renamed as "xAPI" or "Experience API" by ADL.
Some think Tin Can and Experience API are two different entities of the same project, one owned by ADL and other by Rustici Software. However, this is a misconception. According to the official website of xAPI, "Rustici Software, ADL and other members of the community continue to work together on the same single specification document……just because we call it "Experience API," doesn't mean you have to! In fact, if you prefer to use Tin Can, be our guest"
4 Ways to Use xAPI in Online Training
Being a training manager who supports the learning and development function in your organization, you must be wondering how will xAPI help in online training programs? Well, here's how Experience API can be used to transform your eLearning endeavors:
1. Enhance Tracking of Online Learning Activities
With xAPI in online training, you can track any learning interventions happening in your online training framework. For instance, multiple test scores, pages viewed, time spent, games and simulations, detailed test results, to name a few.
With SCORM, the data extracted would only give you simple insights such as "Learner Y has completed the course X," single score, and pass/fail. Whereas xAPI gives you the ability to track beyond what SCORM offers by capturing nuanced details such as:
Interactive learning, offline learning, blended learning, social learning, mobile apps, team-based learning activities
Learners' individual answers to assessment questions
Results from every question attempt
The text learners feed to an open input question and so much more
Hence, since xAPI can capture almost any kind of data, it provides your organization with the power of drawing even from multiple sources. This can either be via conventional methods such as online surveys or detailed data reports on how employees have been interacting with the learning content.
Needless to say, having detailed data allows you to plan for future eLearning projects by analyzing what your employees know against what they need to know. Also, collecting data will help you in linking digital learning solutions to your desired business goals.
2. Improve Learning Analytics with xAPI in Online Training
Moving further, all of this user data is published in an LRS (Learning Record Store), which can assume to be likened to a database of learner activity. It can be either be built seamlessly in a Learning Management System (LMS) or be a standalone asset.
An LMS with a pre-built LRS offers support to xAPI online training content and also performs the functions of an LMS to manage learning delivery. However, a standalone LRS allows you to track all Experience API learning activities and recording, but cannot perform the tasks of an LMS – for instance, scheduling training sessions, providing certificates, managing notifications, etc.
How can you use an LRS in online learning? Most LRSs have standardized graphing of learner activity, dashboards, allow the easy creation of leaderboards, as well as generation of learning paths based on how learners fare in assessments or through self-reporting. Having analytics on performance and learning experiences helps you in evaluating which:
Learning interventions are most effective
Activities have maximum engagement
Upon evaluating the learning analytics, your organization can effectively update eLearning courses, leading to an improvement in both the quality of the eLearning experience as well as a bigger impact on business goals and objectives. Here's an image that shows the sample dashboard from a LearnDash LMS that includes Tin Can LRS.

Source: https://www.uncannyowl.com/
3. Support Modern-day Digital Learning Approaches
Apart from tracking and learning analytics, xAPI can also be used to provide support to your broader categories of modern-day online learning approaches such as social, collaborative and informal learning, mobile apps etc.
Learning Anywhere, Anytime
Modern learners aren't restricted to desktop-only courses. Learning happens anytime, anywhere which requires learning resources to be available for accessing whenever needed. xAPI helps in facilitating learning anywhere anytime, which lets your learners access learning resources on the move. It can be used to track as well as retrieve data of every aspect of learning activity accessed through tablets, smartphones, or apps. Additionally, tracking can also happen offline and online.
Social and informal Learning
According to the 70.20.10 model, most of the learning happens outside the realm of the formal learning landscape. And if your organization wants to keep up with the dynamic learning needs and provide effective learning, you should recognize and support informal, social and collaborative learning approaches in your online training framework.
xAPI can be used to conveniently cater to all these demands unlike older technology standards that didn't fit the informal and social learning paradigms. It allows tracking of every learning activity be it in group discussions, chat boards etc., much like tracking in an eLearning program.
4. Foster Easy Integration of Learning Systems and Effortless Versioning
Easy Integration
At its core, xAPI is interoperability-compatible that allows learning technologies to connect to one another. How can you use this to your benefit? Integrating systems is often a lot of work and cost, but you can integrate two xAPI-compatible systems to make it faster and cheaper. This also includes migrating data from old learning systems to new systems.
Effortless Versioning
When your eLearning content is updated and published, that new version gets immediately available on the linked LMS activity. With this, your learners do not have to re-upload or re-select content on the LMS. However, this is optional, and completely within the control of a user – they can opt not to auto-update the LMS activity.
In the coming years, organizations will witness a considerable growth in the usage of xAPI for online training. While these are only some of the ways how xAPI can be put to use in online training, it is likely that eLearning authoring tools will manifest true support to xAPI so that course development can happen without thinking about the details of how it works. It will enable easier and faster eLearning course development. What do you think? Do share your thoughts through your comments below!