5 Ways to Leverage SCORM Cloud in eLearning
Did you know SCORM Cloud can be used to deploy and test eLearning courses before final launch? Want to know more about SCORM Cloud? Here 5 ways to use it.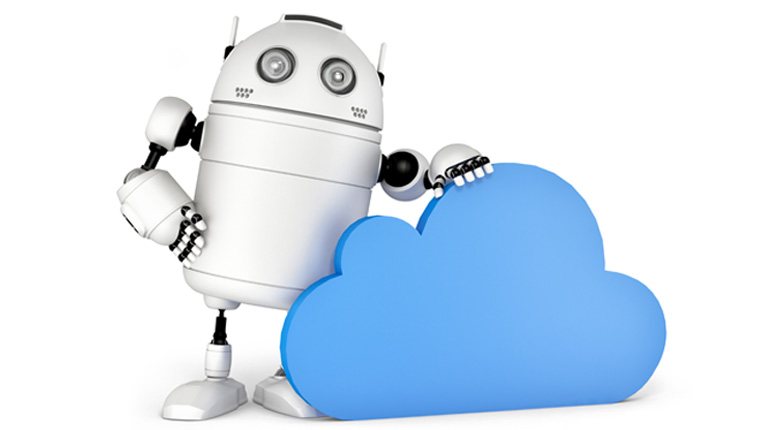 I'm sure you must be aware of the much-talked about eLearning technology standard, Sharable Content Object Reference Model (SCORM). However, do you know what SCORM Cloud is? In case you don't, you shouldn't miss reading this blog. What if I say you can overcome the confines of conventional eLearning course testing by doing the evaluation anywhere? Upload your course on the cloud and test it before the final launch, without having to bow down to proprietary solutions. Well, this is where SCORM Cloud comes into play in online training development!
5 Ways to Leverage SCORM Cloud in Online Training
Test your eLearning courses before final launch
Distribute eLearning courses directly to your learners
Gather, filter, and export learner reports
Get started with xAPI
Scale up Flash to HMTL5 eLearning conversion
What is SCORM Cloud, By the Way?
Developed by Rustici Software, SCORM Cloud is a testing engine recognized as the industry standard. For the sake of clarity, SCORM and SCORM Cloud form two different entities.
SCORM is an eLearning technology standard, adhering to which ensures your eLearning content will interact and appear correctly on a Learning Management System (LMS), provided both are SCORM-compliant. SCORM Cloud takes of care of all your requirements starting from testing your SCORM-compliant eLearning courses to ensuring they run seamlessly in almost every learning platform, and generates reports on results.
Well, did I tell you the best part though? SCORM Cloud is free to start with! You can sign up for a free trial anytime. However, once you cross the storage limit of 100 MB, you have to pay for consequent usage. You can avail this to your benefit by checking if it meets your organizational needs before the final investment.
Use SCORM Cloud in online training to:
Upload SCORM-compliant eLearning courses to test functionality
Evaluate if they can be launched successfully
Gather in-depth SCORM content reports (and much more)
5 Ways to Use SCORM Cloud to Ensure Error-free eLearning Courses
1. Test Your eLearning Courses before Final Launch
SCORM Cloud allows you to evaluate how your eLearning courses adhering to SCORM, AICC, xAPI, and cmi5 technology standards will run on your LMS or learning platforms. Use it to ensure proper functionality of the eLearning course and verify progress tracking. But what is involved in the testing process?
You can start by creating a SCORM Cloud account and importing your eLearning courses. Watch your eLearning course run once it is launched in the built-in sandbox. What happens if your online course has issues? You can view the problems in the debug log and troubleshoot issues. Once the course works according to your requirements, you can dig into the data in the sandbox to check how it's working.
What all can you test and track in SCORM Cloud? Some of the aspects are:
Bookmarking: Will learners be able to continue an eLearning course from where they left it earlier?
Course Status: Does it indicate each learner's progress such as Passed/Failed, Started/Not Started, and Completed/Not Completed?
Score: Does it show the final assessment results of learners? Is it able to compare the results with the passing grades and update accordingly?
Learner Attempts: Is it tracking the numbers of attempts by learners and updating the status at each go?
However, SCORM Cloud in digital learning fails to address more technical conformance such as working of animations in browsers, functioning of the online learning course in mobile devices etc. Instead, it provides the visibility of what's happens when an eLearning course is running.
2. Distribute eLearning Courses Directly to Your Learners
SCORM Cloud in eLearning development provides the options of Invitations that are simple, convenient, and a quick way to deliver courses directly to your learners and track the results thereof. Once your eLearning course is launched in SCORM Cloud, there are two kinds of invitations at your disposal:
Public Invitations: You can use this option to connect your learners anywhere to your eLearning course. It is as easy as linking websites to a course or sharing an access link directly to your online learners. Similarly, you can generate links to your eLearning and allow learners to register in SCORM to undergo the training.
Private Invitations: On the other hand, with private invitations, you can control who can access your online training. All you need to do is directly send a private invitation to email your eLearning course to your learners, with a unique link for each learner.
And once your learners complete the course, you can use SCORM Cloud to analyze completion reports based on specific learners or even learner groups, based on how you segregate them. Needless to say, having the option of invitations allows you to pilot test your eLearning course before the actual launch and rectify issues.
3. Gather, Filter, and Export Reports on Learners' Course Details
SCORM Cloud in eLearning offers you out-of-the box reporting features that allow tracking of your learner activities and your eLearning courses. These reports can either be an overview or in-depth – the data is all available to be diced and sliced by you for easy representation.
You can use SCORM Cloud in online training to access the entire report overview which includes stats and reports, by selecting the "Reports" button. It opens up the Reports dashboard that gives you the option of choosing course reports and learner reports for specific details. And opting for the Overview report can be used to find answers to questions such as:
Is there any eLearning course that no one is using?
What are the most popular online courses?
How many accounts has one eLearning course been shared with?
You can filter these reports to customize the way you want. You can filter reports by:
Date: Use to check reports of courses launched, deployed, and completed during a particular time frame.
Learners: Use it to gather group-wise learner reports by allotting tags.
Course: You can gather data about a particular course or all online courses. If you select a particular course, you can further filter it by groups or tags.
Additionally, you can even download these reports that allow you to capture data about any learner (excluding learner interaction). You can even manipulate data according to your needs. It's as convenient as it sounds.
4. Get Started with xAPI
Every SCORM Cloud account comes with a Learning Record Store (LRS) that allows you to get started with the Experience API (xAPI) in eLearning. Apart from the conventional tracking of learning activities and generating reports, xAPI being the successor of SCORM, enables tracking learner activities such as time spent on watching an embedded video, reading an article, and more. xAPI also fares in areas such as tracking mobile learning content and courses accessed in browsers.
You can use SCORM Cloud LRS to analyze and test xAPI statements from your xAPI eLearning courses or even build a proof of concept. In case you're not sure how xAPI can be used in your organization, SCORM Cloud is a safe option to test, experiment and check what works.
SCORM Cloud LRS can be used to convert your learning platforms such as your Learning Management Systems into destinations that allows handling of requests for various types of xAPI data including statements, profile, etc.
SCORM Cloud in online training also allows you to accept xAPI statements from all sources. Be it statements generated from xAPI eLearning activities, or data at an individual level, the SCORM Cloud LRS is capable of handling everything.
Hence, get your hands on the latest eLearning technology to get started with xAPI using SCORM Cloud in online training today!
5. Scale Up Flash to HMTL5 eLearning Conversion
With the 2020 Flash phase-out just around the corner, converting your Flash-based eLearning courses to HTML5 is imperative if you want to save training dollars and time on redeveloping your existing courses. If your organization has a huge archive of legacy courses, you would want to outsource Flash to HTML5 conversion to vendors who can pull off rapid eLearning development and conversion. In such a situation, leveraging SCORM Cloud to test and evaluate your eLearning courses on multiple devices and browsers before the actual launch can prove to be a boon.
SCORM Cloud can be used to test, deploy, and evaluate any number of eLearning courses you want. Scaling with Cloud is never a problem since you can choose a plan anytime which suits your Flash to HTML5 eLearning course conversion numbers.
Since testing and generating reports in SCORM Cloud for specific learners or eLearning activities is faster and convenient, you can be assured that your converted HTML5 eLearning courses will be error-free and learner-worthy.
If your organization has various units using multiple LMSs, SCORM Cloud eases the process of Flash to HTML5 eLearning conversion. How?
SCORM Cloud Dispatch can help you in delivering your eLearning courses to different LMSs while hosting different eLearning courses in your SCORM Cloud account. Use Dispatch to ensure your eLearning courses function in any LMS as well as seamlessly update newer versions of a course in multiple LMSs.
However, while SCORM Cloud has many usage benefits, it doesn't support many functions of what an LMS can do. What are those? According to Rustici Software, some of those features of are:
Customized learner management
Assignment management tools
Built-in content libraries
Certificate generation
Forums for learner collaboration
Instructor-led training support
The bottom Line? SCORM Cloud in online training is unarguably a powerful tool to test, deploy, and generate reports for your eLearning courses before final launch, to ensure you deliver perfect courses for online training. These 5 ways are how you can use SCORM Cloud to facilitate faster and quicker eLearning course development.