Comprehensive eLearning Design & Development Process: The Steps
A comprehensive e-learning design and development process involves several steps and needs effective communication between the stakeholders and the development team. Read this post for complete insights on the steps.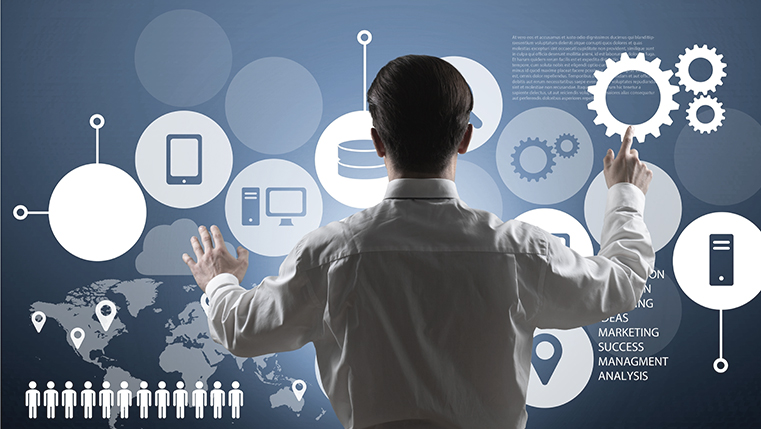 Let's say yours is a banking and financial services organization with a rich horde of ILT material covering several topics such as the fundamentals of banking and finance, banking policies and procedures, and performance management. To make these resources easily accessible to your employees, your organization has decided to go for e-learning.
If you are facing a similar situation and want to convert your classroom training material to e-learning, where do you begin? How would you go about this?
1. Identify the Performance Gap
Communicate with managers, department heads, and stakeholders to identify the tasks and responsibilities of employees who will undergo the training are expected to perform. Breaking down these tasks will help you identify the skills and knowledge required to execute them. Now, compare it with the present performance levels of employees, to figure out spots that hinder their overall productivity, in other words – the performance gap.
Once you find the performance gap, it will help you analyze the areas where improvement is required. Check whether training is the right solution for these gaps. Sometimes a small gesture such as motivation can boost employee performance. On the other hand, if you identify training is the right solution, find out the right training method which can bridge the performance gap.
2. Identify the Training that Meets this Gap
The next step is to identify the training type that will help in filling the performance gap of employees. For example, in your training need analysis if you find that sales executives are not able to achieve their sales target because of their lack of product knowledge, you can provide them product training courses that would enhance their performance.
3. Set Learning Objectives
Based on your training need analysis, you must now have a clear set of learning objectives which will facilitate filling of the performance gaps. In fact, they are going to guide you throughout the e-learning design and development process.
Based on the learning objectives, you can source content and also frame assessments which will measure the achievement of those learning objectives. If assessments are misaligned with the learning objectives and content, it can weaken motivation and learning. Thus, the learning objectives, content, and assessments in your course should be perfectly aligned to ensure learning is effective.
4. Gather Content
In this stage, you gather appropriate content that is relevant to the training type you have decided to work on. Your training team will have a huge collection of material used for instructor-led training. However, they may be scattered in various forms such as PowerPoint decks, instructor notes, participant guides, and so on. Gather and compile all of them at one place to ensure your e-learning course will turn out to be comprehensive and does not miss out on anything. You can now pass on the gathered content to the e-learning development team.
5. Analyze Content and Plug Content Gaps
The next step is to thoroughly analyze the compiled content. The development team that works in close collaboration with subject matter experts will analyze the content and arrange it logically. Content analysis will help in identifying content gaps and sourcing the additional material that can be included in the e-learning course.
Ensure your course content matches the knowledge level and understanding of learners. SMEs can specifically help the design team where they might not have enough expertise and knowledge such as the technical aspects.
6. Develop a Detailed Design
This stage starts with building an overall outline of the complete course. You decide how the content will be broken down into modules and units that keep learners engaged. You should also be done with creating the instructional design (ID) and visual, assessment, and audio strategies for the course at this stage.
Instructional design is a high-level approach and methodology that encompasses the methods, techniques, and devices to teach a particular subject. It is easier to create an instructional strategy once you know whom the course is for, their requirements, and what they should be able to do after completing the course.
A few popular ID strategies include using scenarios, Learning by Exploration and Discovery (LEAD), storytelling, and case studies. For example, when you want your new hires to become familiar with banking procedures, go for LEAD as the ID strategy, letting your employees seek information on their own.
Developing a visual strategy is equally important to offer quality and ensure consistency in the course. The visual elements to be used and the various visual patterns are decided and designed at this stage. Important elements included in the visual strategy are the Graphical User Interface (GUI), text formatting standards, color palette, and graphics such as images, infographics, and animations.
It is always better to keep a track of the audio strategy right from the beginning because it is very closely related to your ID strategy. Including audio as an afterthought will end the course on a disastrous note.
To produce a harmonious course, the audio strategy has to be in conjunction with the ID strategy so that both the audio and course go smoothly, on the same track. For a course that follows the storytelling approach, we cannot have audio in the form of monologue; similarly, a case-study-based course cannot have frivolous dialogues.
Assessments are an integral part of the learning strategy. A variety of e-learning assessments can be employed after each module (formative assessments) and at the end of a complete course (summative assessment) such as multiple choice, drag and drop, true/false, fill in the blanks, and games.

It is ideal to use a variety of question types to keep assessments interesting. However, ensure it matches the knowledge type you want to measure. Gamified elements such as leaderboards and points can be used to boost the competitive spirit and enthusiasm among learners.
At the end of this stage, design a storyboard or the course blueprint that will help you see how exactly your onscreen text, pictures, audio, interactivities and other elements will look like in each screen, and make required changes if necessary.
7. Give Life to Your Course
This is the stage where you provide a definite shape and functionality to the storyboard.
Authoring tools such as Articulate Storyline 360, Adobe Captivate (2017 Release), Lectora Inspire, iSpring expedite the course development process with the help of their in-built interactivities and templates. These authoring tools also ensure that your e-learning course is accessible on multiple devices.
The development team shares a fully functional course (without the audio integrated) with stakeholders for their approval. Stakeholders might make changes; so even at this stage there are chances for minor re-writing and editing of content, narration, or animations.
Once the changes are made, approved, and the audio script has been approved, it is sent for professional narration, and synchronized with the onscreen text and animations.
Yes! Finally, we are in the last stage of the e-learning course development process. A fully functional course with audio, is sent to the stakeholders for final approval. The authoring tool used for developing the course has already taken care of delivering a SCORM compliant output. By making your e-learning course SCORM compliant, it can be tracked for scoring, bookmarking, and course completion status.
We recommend you follow an agile model of communication with your development team throughout each phase of this development process. This will bring down the chances of re-work and make the development process cost- and time-effective as major corrections and recommendations from stakeholders can be implemented at an early stage of development.