What are SCORM and AICC, By the Way?
Check out the blog to know what SCORM and AICC are.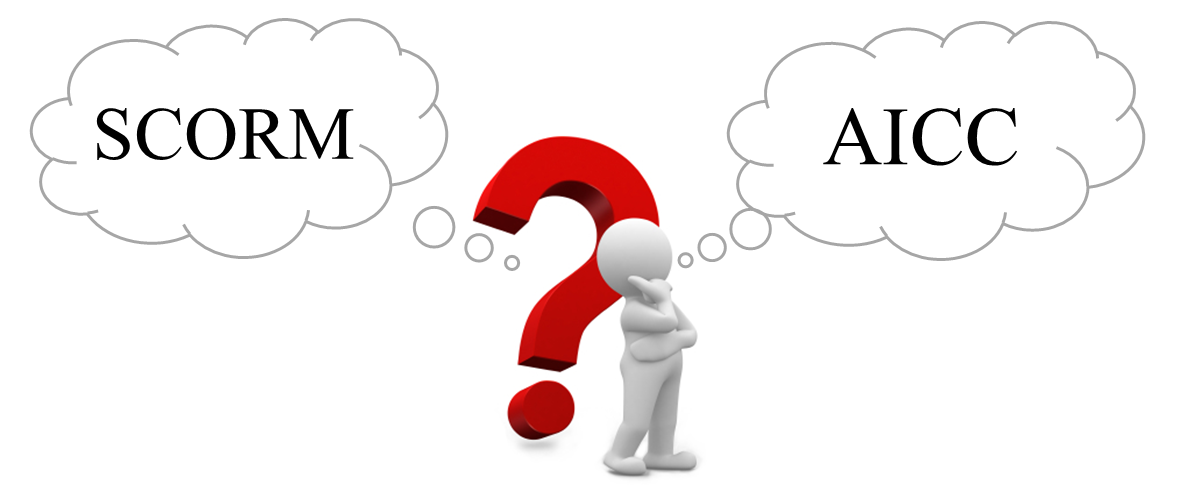 If you have ever been involved in online course design and development, you might have come across e-learning professionals talking about AICC and SCORM. They must have said that the e-learning courses you develop must be compliant with them. What are SCORM and AICC?
SCORM and AICC are learning technology standards that determine how e-learning courses interact with learning management systems (LMSs). Most rapid authoring tools such as Articulate Storyline and Adobe Captivate can be used to publish courses compliant with SCORM or AICC. And, these courses can be accessed on any LMS that complies with the respective standard. For instance, a SCORM-compliant e-learning course can be hosted on and tracked by any LMS which complies with the SCORM learning standard. Likewise, online courses that comply with AICC can be hosted on any AICC-compliant LMS. Most LMSs comply with both learning technology standards.
Let us now see more about these two standards.
What is SCORM?
SCORM is the acronym for Sharable Content Object Reference Model. This model was developed as part of the Advanced Distributed Learning (ADL) initiative to address the interoperability, reusability, and durability challenges of online learning courses of the United States Department of Defense (DoD). It comprises a collection of interrelated technical specifications and guidelines, designed for creating interoperable, plug-n-play, and browser-based e-learning modules.
The combination of a data model and an application program interface (API) allows communication between an e-learning course and the LMS. SCORM-compliant e-learning courses are embedded with JavaScript Application Programming Interface (JS API), which is a set of functions defined on the LMS. A developer can call these functions, using JavaScript, to pass and retrieve information from the LMS. Among the several versions of SCORM, the most widely used are SCORM 1.2 and SCORM 2004.
What is AICC?
The acronym AICC stands for Aviation Industry CBT (Computer-Based Training) Committee. This technical standard, developed by an international non-profit association of technology professionals, can be used for e-learning courses of any industry. An AICC-compliant e-learning course fulfills at least one of the nine AICC Guidelines and Recommendations. These standards included web-based training only in 1998; when established in 1993, they focused only on CD-ROM based training. AICC uses the HTTP AICC Communication Protocol (HACP) to enable communication between an e-learning course and the LMS.
Basic differences between SCORM and AICC
| | |
| --- | --- |
| SCORM | AICC |
| Simple uploading process | Complex uploading process |
| Communicates using JavaScript | Communicates using HTTP messages |
| Content and LMS must be on the same server | Content and LMS can be on separate servers |
| Course content can be easily broken down into digestible modules that can be shuffled independently | Course content cannot be easily broken down into digestible modules |
So SCORM and AICC are learning technology standards that help e-learning courses and LMSs communicate with each other. Hope you find this post helpful. Please share your thoughts through your comments.