How to Make E-learning Courses AICC-Compatible?
AICC compatible courses communicate with LMS in tracking and reporting learner's progress, so let's how you can make your courses AICC compatible.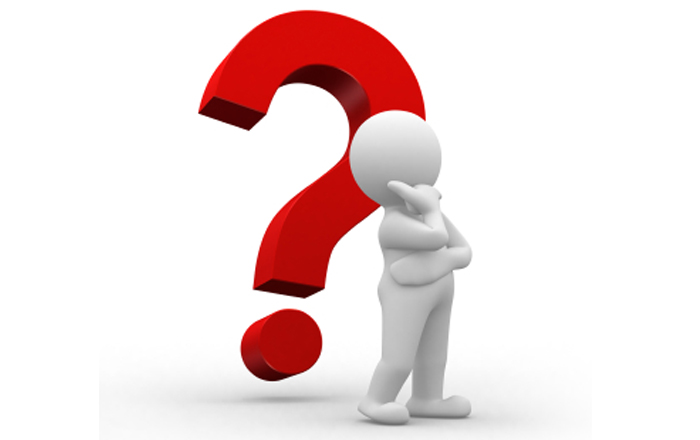 It is a known fact that more and more organizations are adopting LMS because of its ability to monitor, track learners scores and retrieve the scores in the form of reports. But did you know that your eLearning course has to comply with certain standards of web-based learning to allow tracking of learning experiences?
Every Learning Management System defines a set of standards that the eLearning content should comply with, if it has to communicate with the LMS. If I have to be more specific, your eLearning courses should comply with either AICC or SCORM standards as most of the LMSs today are SCORM/ AICC compatible.
SCORM and AICC – both provide conformance standards that allow a course to communicate and support tracking but the only difference is that AICC sends the information in the HTTP format and SCORM communicates using JavaScript.
I have discussed the Key steps to create SCORM-compliant courses in my previous blog. Now let's see how to create AICC-Compliant courses.
The structure of AICC course is distributed over 7 files that are necessary to assemble the course. They define the eLearning course's content and structure.
CRS file
The .CRS file holds the following information of the eLearning course.
Course creator
Course title
Course description
Number of modules in the course.
Here is a sample .CRS file: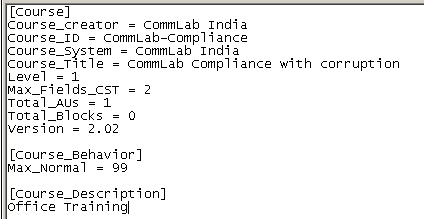 AU file
The .AU file by its name comprises information of Units that are Assignable. It includes
The specific file name to launch the course
Mastery score defined
Maximum time allowed
Here is a sample .AU file:

Note that the "module/aicc_launch_page.html" item in the above sample is a URL to launch the course.
DES file
The .DES or the Descriptor file consists of info about all the course elements. Here is a sample DES file:

CST file
The .CST file or the course structure file holds data about the course structure and even the assignable units listing. This listing usually defines the order in which the modules are to be displayed to the learners.
A sample .CST file:

There are 3 more additional files in the list but they are used rarely if there are some specific criteria. They are defined as Objectives Relationships (.ORT), Prerequisites (.PRE), and Completion Requirements (.CMP).
Tracking the effectiveness of your training programs and learning experiences has become equally important as to providing training to the employees. Developing AICC-Compliant courses will enable you to track the courses if you have AICC-compatible LMS in place. Hope this information was useful to you. Do share your views on the same.