Managing and Delivering Online Training Made Easy with an LMS
Explore why the LMS holds such great prominence in online learning.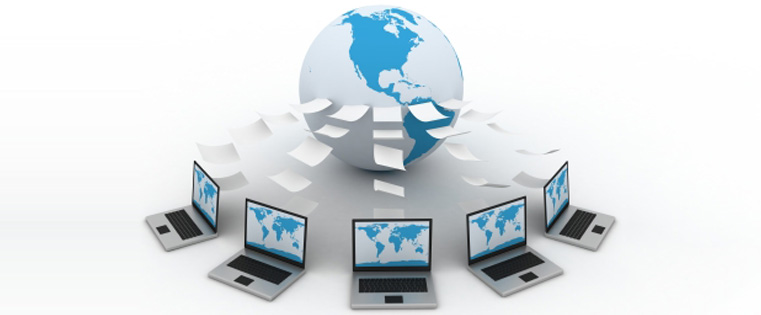 Employee training is a crucial pillar for the success of any organization. Only when the skills and knowledge of your employees are continuously honed can they perform at their peak to deliver maximum productivity. However, in a global organization with thousands of employees, hundreds of departments, tens of verticals, and varied skill requirements, how to ensure your training program is executed appropriately?
All global organizations use a Learning Management System or an LMS to smoothly deliver their online training courses. It is a software application that helps you manage and deliver e-learning and classroom courses for your learners. The LMS works as an information system that administers instructor-led, e-learning, and blended learning and keeps track of student progress.
The need for this centralized learning software is undisputable as just creating good e-learning courses is not enough. In fact, course creation is just half the job done. An LMS takes care of the other half by making sure training reaches its intended audience and creates the required impact. Let's explore some ways an LMS makes managing and delivering e-learning courses easy:
Easy Deployment
A global organization will have employees dispersed across vast geographical locations. Delivering e-learning content to such a wide audience can become a challenge. On top of that, this is not just a one-time hurdle, as new courses or updated versions of existing courses keep releasing often. An LMS allows you to conveniently overcome this with its centralized architecture. It means that your entire e-learning program can be controlled from a single point. You only need to upload your courses or their updates just once, and they will be delivered across your entire global setup.
Helps Break Down Language Barriers
With widespread geography come widespread cultures and numerous languages. Hence, it is essential that an e-course be translated and adapted in languages your audience is most comfortable with. An LMS can make managing multilingual courses very easy. It provides you with the functionality to change the language used on a learner's dashboard at the click of a button. Not only the course, but the language of the Graphic User Interface of the LMS itself can be changed. This helps your training program reach several learners as it adds a high level consistency in the way it interacts with your employees.
Facilitates Improved Learning
Learning Management Systems come equipped with advanced data mining and analytic tools. They track learner progress, scores, time taken for completion, and much more. Using this data, you can figure out the areas your employees are lagging and suggest more study material to improve. Alternatively, it also identifies their strengths and suggests advanced courses. This intelligent use of data also works for learning developers and managers as well. An LMS collects and analyzes feedback data about the course given by your learners. Using this, developers can create better courses that suit with your target audience well.
Promotes Social Learning
An LMS supports social learning through integrated discussion forums and online communities. This is an extremely exciting feature as your employees can discuss topics of interest, exchange ideas, and get doubts clarified, irrespective of their location. An LMS also encourages employees to do better by adapting competitive gaming elements such as leaderboards, scores, and points. By visually displaying the performance of peers, employees remain motivated to do better in their trainings.
Acts as a Complete Learning Manager
In the long run, the scope of your organizational training won't always be restricted to digital courses. Time and again there will emerge topics that require the guiding hand of a classroom instructor. At such points, your training program will be split between traditional and digital methods. Even then, your LMS will continue to play a big role in facilitating learning, by establishing itself as a single control point. Using an LMS, you can conveniently divide your topics between classroom sessions and digital courses, leaving no confusion in the minds of learners. Through user logins, you can easily schedule your classroom sessions and keep track of completion, giving you a clear-cut visibility on learning progress.
It can be said that without an LMS, online training would just not be possible, let alone flourish the way it is now. So when it comes to implementing an LMS, don't take it lightly, ask the right questions and seek the necessary expertise.